There is nothing that beats a 'Victory Monday', which the Chiefs provided, again, following Sunday's 31-7 win against the New York Giants. The team is enjoying its fourth-straight win, thanks to strong play, again, by all three of its phases.
Chiefs head coach Andy Reid summarized the win, during his postgame press conference, saying, "All in all, every win is a good win in the National Football League. We'll enjoy it here for a little bit and then we have to get ready for Tennessee."
Until the team begins practicing for the Titans, here's a review of yesterday's win, via coach and player interviews, pics and stats.
With Sunday's 31-7 win, the Kansas City Chiefs improved to 4-0 for the first time since 2003, when the club won its first nine games. This marks the third time in franchise history that the team has opened a season with four consecutive wins (1996, 2003). Kansas City becomes just the second team in NFL history to start 4-0, after winning two or fewer games in the previous season, joining the 1980 Detroit Lions.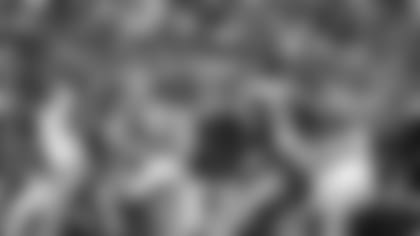 SMITH WINS FIRST FOUR STARTS IN KANSAS CITY:
Alex Smith won his fourth start in a Kansas City uniform, becoming just the third quarterback in franchise history to win his first four starts, joining QBs Joe Montana and Mike Livingston.
Smith completed 24 of 41 passes for 288 yards, with three touchdowns and two interceptions for an 84.2 passer rating. Smith's three touchdown passes tie a single-game career high. He owns a 6-3 record when throwing for three touchdowns in a contest.
Alex described the team's mood, entering the fourth quarter of Sunday's win.
"For me, the energy level was really high," Smith said. "It has been, the last three weeks, in the fourth quarter. I get pretty fired up there, in the end; I get pretty jacked up, especially as we're moving the ball. It's a chance to really open the game up; when we're in the huddle, you can feel it, a lot of energy."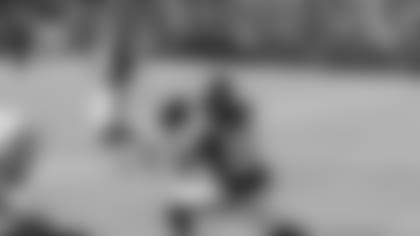 CHARLES IN CHARGE - RUSHING AND RECEIVING:
RB Jamaal Charles rushed 18 times for 65 yards and caught five passes for 62 yards (12.4 avg.), with a two-yard touchdown reception from QB Alex Smith. The touchdown reception is his second-receiving touchdown of the season and is his fourth-overall touchdown. Charles recorded a 24-yard rush in the game, which is his longest run of the season.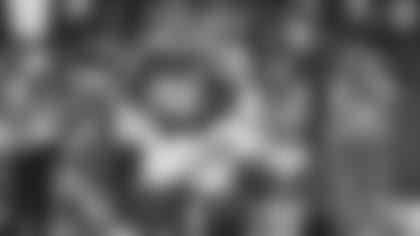 WR Dwayne Bowe caught four passes for 58 yards (14.5 avg.) in Sunday's contest, including a 34-yard touchdown from QB Alex Smith. It is his second receiving touchdown of the season and the 41st-receiving touchdown of his career. His 41-receiving touchdowns rank fifth in team history.
"It felt good," Bowe said of Sunday's win. "The offensive line did a great job of holding up and opening lanes so that Alex could see to hit me. You got to give credit to the New York defense. They were going man and showed us tough coverages, but we fought it out at the end and our offensive line did a great job of holding up. Jamaal [Charles] did a great job of tucking the ball and finding the holes to put us in a good position."
Bowe also talked about his TD dance, after the score.
"I was just having a little fun out there," Bowe said. "It was a late touchdown, so I gave a little credit to (Victor) Cruz. He's a great, great athlete. He had one, so I had to show him I could salsa a little bit, too."
MCCLUSTER'S RETURN FOR A TOUCHDOWN:
WR Dexter McCluster returned a New York punt 89 yards for a touchdown to put the Chiefs up 17-10 in the third quarter on Sunday. It marks McCluster's second-career punt return touchdown. It is the first punt returned for a touchdown for Kansas City, since McCluster returned a punt 94 yards vs. San Diego (9/13/10) in his first-career NFL game. His 89-yard return marks the fourth-longest punt return in franchise history.
OTHER CHIEFS SPECIAL TEAMS FEATS ON SUNDAY:
P Dustin Colquitt, overcame an injury in the first quarter, showcasing toughness for the benefit of the Chiefs. Colquitt punted five times for 223 yards (44.6 gross, 37.6 net), with two inside the 20. Entering Week 4, Colquitt was leading the NFL with 13 punts inside the 20-yard line. He now has 15 punts inside the 20 for 2013 and 265 for his career.
SUCCOP NAILS LONG FIELD GOAL:
K Ryan Succop converted his first 50-plus yard field of the season, booting a 51-yard field goal with 1:55 left in the first half. He now has nine career field goals of 50 or more yards to rank third in team history.
MCGRATH GRABS FIRST NFL TOUCHDOWN, HAS CAREER DAY RECEIVING:
TE Sean McGrath, making his third start of the 2013 season, grabbed his first NFL touchdown reception on a five-yard pass from QB Alex Smith. McGrath finished the day tied for the team lead in receptions with five catches. He paced the team with 64 yards receiving. Both numbers are single-game career highs for McGrath.
McGrath told reporters on Sunday that he's having a blast, playing for the Chiefs.
"Are you kidding me, we play a game for a living, how could you not have fun? This is what we do. We come out here and try to perfect our craft every single day and every practice. We just want to be as prepared as we can to face an opponent the next week."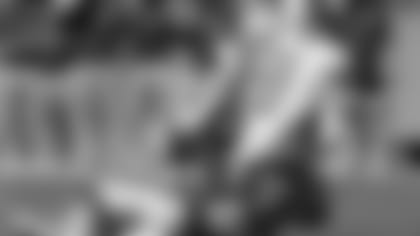 OTHER CHIEFS FIRSTS FROM SUNDAY'S WIN
BAILEY SACKS QB ELI MANNING:
DL Allen Bailey dropped QB Eli Manning for an eight-yard loss. It marks his first sack of 2013 and his second-career sack (-17.0 yards).
DEMPS GRABS INTERCEPTION OF MANNING:
S Quintin Demps intercepted a QB Eli Manning pass and returned it 17 yards. It marks Demps' first interception as a member of the Chiefs and is his fourth-career interception.
COOPER MAKES FIRST START:
Rookie CB Marcus Cooper started his first NFL contest as the Chiefs opened with extra defensive backs against the New York Giants. Cooper posted one tackle and two passes defensed in his first NFL start.
"I can't say things clicked or anything like that," Cooper said of his performance, after the win. "I just come out every game and try to do it to the best of my abilities."
ROBINSON RECOVERS FUMBLE:
CB Dunta Robinson recovered a QB Eli Manning fumble in the contest. It marks his first fumble recovery as a member of the Chiefs and is his third-career fumble recovery.
"We've got a good defense, but we could be better," Robinson said. "We get Brandon (Flowers) back, next week. He was able to sit this one out and get his body back right. We're just going to continue to roll."
LB Tamba Hali sacked QB Eli Manning for a one-yard loss and forced a Manning fumble that was later recovered by CB Dunta Robinson. Hali added a second sack (-8.0 yards) in the fourth quarter to record his 15th-career multi-sack game. Hali now has three sacks on the season and 65.5 sacks (-405.0 yards) for his career. His 65.5 sacks are the fourth-highest total in franchise history.
The strip on the sack marks Hali's first forced fumble of 2013 and the 25th-forced fumble of his career. His 25 forced fumbles rank third in team history. He becomes just the third player in team history to record more than 400 sack yards.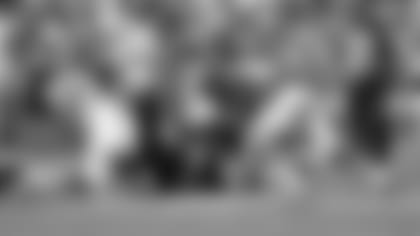 JOHNSON LEADS DEFENSIVE CHARGE, MOVES UP TACKLE CHART:
LB Derrick Johnson recorded nine tackles (eight solo), including one for loss, to pace the Chiefs defense. He added one QB pressure and one pass defensed in the victory. Johnson becomes just the fourth player in Chiefs history to record more than 900-career tackles, as he moved to 904 career tackles, after Sunday's performance.
Click here for the full Giants vs Chiefs game day photo gallery.