CHIEFS IMPROVE TO 7-0: With Sunday's 17-16 win against the Houston Texans, the Chiefs improved to 7-0 on the season, marking only the second time in franchise history that the team has started 7-0 (9-0 in 2003).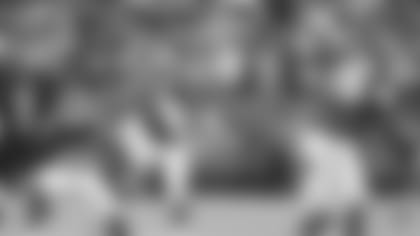 SMITH GAINS ANOTHER WIN IN CHIEFS UNIFORM: QB Alex Smith recorded his seventh-consecutive win in a Chiefs uniform, joining QB Mike Livingston as the only two quarterbacks in franchise history to win their first seven starts in a Kansas City uniform. Smith is the first Chiefs quarterback to win his first seven starts with the team consecutively in the same season. Livingston won his first nine starts over four seasons (1969-72).
During his postgame press conference, Smith described the current 2013 season.
"A ton of fun," Smith said. "We have a great group of guys. Honestly, a great group of guys, hungry guys, guys that have been through a lot. Especially the ones who have been here, they really appreciate the environment and they appreciate being around each other. It's fun. It's fun coming to work every day. We have a competitive group, guys that like coming to work and preparing. Competitive, competitive guys. It's a ton of fun right now."
CHARLES DUAL-THREAT ON DISPLAY, MAKES HISTORY: RB Jamaal Charles recorded 123 yards from scrimmage and one rushing touchdown in Sunday's game, marking his seventh-straight game with at least 100 yards from scrimmage and at least one touchdown. He joins Pro Football Hall of Fame RB O.J. Simpson (1975) as the only two players in NFL history to record at least 100-scrimmage yards and one touchdown in each of the first seven games of a season.
Charles now has 898-scrimmage yards for the season (561 rushing, 337 receiving).
"It feels real good," Charles said after the win. "I'm just blessed that we win games and that we continue to win and that we have a defense that fights and saves the offense, but we've still got to play consistently and keep on putting points on the board, so our defense doesn't have to do that every week."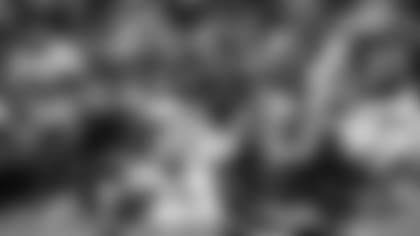 BOWE CROSSES 6,000-YARD MARK, FASTEST CHIEFS PLAYER TO DO SO: WR Dwayne Bowe caught five passes for 66 yards (13.2 avg.) in Sunday's contest. With 66 yards, Bowe now has 6,023 receiving yards to rank sixth in team history for most receiving yards, becoming just the sixth Chiefs player to cross the 6,000-yard plateau. He becomes the fastest Chiefs player to reach 6,000 yards, taking 95 games. Prior to Bowe, WR Otis Taylor was the fastest Chiefs player to reach the plateau, accomplishing the feat in 98 games. "It feels good," Bowe said of the win, postgame. "The energy, the vibe – we're rolling pretty high right now, but we can't forget where we came from. We just have to keep our nose down and keep running. I love what this team is doing, the coaches, the staff and the players. We're just feeding off that energy."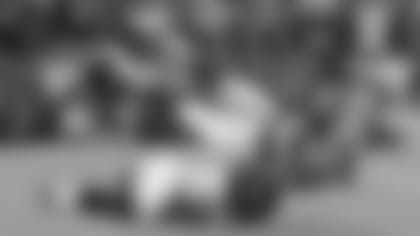 JOHNSON RECORDS SACK, FUMBLE RECOVERY: LB Derrick Johnson recorded a sack of Houston QB Case Keenum. It is Johnson's third sack in the last two games and gives him 3.5 sacks for the season. He is one sack shy of his single-season career high of 4.5 sacks set in 2006. He has 21.5 sacks for his career. Johnson also recovered a QB Case Keenum fumble on the Texans two-yard line that was forced by LB Tamba Hali late in the fourth quarter and enabled the Chiefs to run out the clock on the victory. It is his first fumble recovery of the season and the sixth of his career.
Following the win on Sunday, DJ discussed where the team's confidence ultimately begins.
"If you put the pressure on our defense – I think the confidence level starts with Andy Reid," DJ said. "No team has scored more than 17 points on us. It's great; if you can put the pressure on us, as a defensive team, that's what we want."
HALI HAS BIG GAME FOR SECOND WEEK IN A ROW: For the second week in a row, LB Tamba Hali sacked the opposing quarterback 2.5 times. On Sunday, his 2.5 sacks dropped Houston QB Case Keenum for 29 yards in losses. Hali owns 17-career multi-sack games and the Chiefs are 12-5 in those 17 contests when Hali records at least 1.5 sacks.
He now owns nine sacks for the season to rank second on the team. He now has 71.5 sacks (-466.5 yards) for his career, ranking fourth in team history for sacks and third in team history for sack yards.
"It's a great feeling," Hali said of the team win. "We've never been 7-0 here, in my tenure. We just want to continue with this tradition."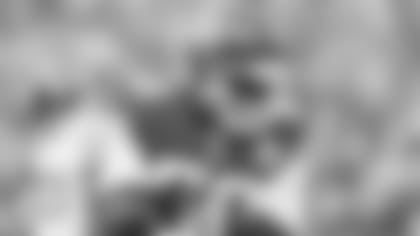 HOUSTON ADDS TO HIS SACK TOTAL: LB Justin Houston recorded a half a sack of Houston QB Case Keenum with LB Tamba Hali. Houston now has 10 sacks in 2013 to pace the Chiefs. He ties a single-season career high with 10 sacks after recording the same number in 2012. He now has 25.5 career sacks. Going into Week 7 games, Houston was tied for the NFL lead with 9.5 sacks.
"It feels good," Houston said of the win. "We have to use the win as motivation, put the game behind us and move forward. We're just staying focused; we have a bigger goal in mind and when we get to that goal, that's when we'll celebrate."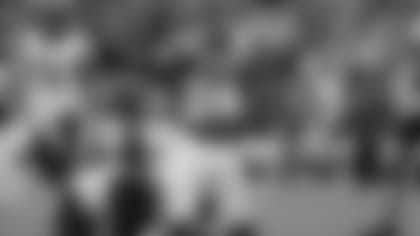 FLOWERS BLITZ DROPS KEENUM: CB Brandon Flowers recorded a sack of QB Case Keenum in the fourth quarter. It is Flowers' first sack of 2013 and he now owns two sacks for his career. Flowers also led the team with six solo tackles, including one for loss and two QB pressures.
"It feels good," Flowers said. "That was my first sack; I felt like Tamba back there; that's why I gave him the 'TambaHawk' at the end. It was just a great feeling."
At the end of the day, the Chiefs walked away with their seventh-straight victory, leading to this postgame celebration.