It was a busy week at One Arrowhead Drive, as the Kansas City Chiefs kicked off the new league year with a flurry of additions on both sides of the ball.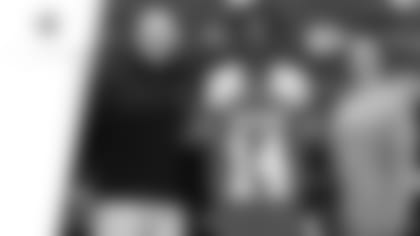 The Chiefs signed four free agents last week: wide receiver Sammy Watkins, linebacker Anthony Hitchens, cornerback David Amerson and quarterback Chad Henne.
Watkins, a former first-round pick who caught eight touchdowns for the Los Angeles Rams last season, joins a Kansas City offense ripe with playmakers.
In addition to his blazing speed and ability to stretch the field, Watkins is a family man. In fact, it was the prospect of raising his kids in the Kansas City community that in part drew him to the Chiefs. Check out the story here.
While taking a tour of Arrowhead Stadium later in the afternoon, Watkins' three-year-old daughter was running around and treating the empty stadium like it was her giant playground—playing with several of the staff members along for the trip.
"That's the best part about it," Watkins said in that moment. "I feel like it's a business, but it's not just business here. Everyone has made us feel welcomed, and I've got to open up a little bit, talk to people, and usually I'm not like this, but I feel like it's home for me."
On the other side of the ball, Kansas City signed free agent linebacker Anthony Hitchens away from the Dallas Cowboys. The four-year veteran was ranked as Pro Football Focus' top run-stopping linebacker on the open market.
"When you turn on the tape and watch Anthony Hitchens play, he plays with that toughness and that mindset," Veach said. "When you take the field, that opposing offense knows they are going to be in for a dog fight for four quarters. That is one of the things that we talked about as a staff. Yeah, we can get good players, but we have to develop that mindset. This is what this guy brings."
Amerson comes to Kansas City after three seasons with the Oakland Raiders. The former second-round pick is looking to replicate his performance from just a few years ago when he led the league in passes defensed.
Henne, who signed on Friday, will serve as the backup to second-year quarterback Patrick Mahomes.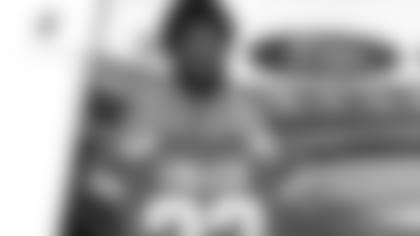 Kansas City made two trades last week.
First, the Chiefs acquired cornerback Kendall Fuller and a 2018 third-round draft pick (No. 78 overall) in exchange for quarterback Alex Smith.
Fuller ranked as one of the top cornerbacks in all of football last season.
"We knew exactly what we wanted, and we wanted Kendall Fuller," Chiefs' general manager Brett Veach explained of his mindset going through that process.
Fuller, who stands at 6-feet tall and 193 pounds, is just 24 years old and graded out as one of the best cornerbacks in the NFL last season, according to Pro Football Focus.
"I'm excited to get to town and I'm excited to be a Chief," Fuller told local media Thursday afternoon on a conference call.
The trade also opens the door for second-year quarterback Patrick Mahomes to take over under center next season. Check out the story here.
In another move, the Chiefs acquired a 2018 fourth-round pick (No. 124 overall) and a 2019 second-round pick in exchange for cornerback Marcus Peters and a 2018 sixth-round pick.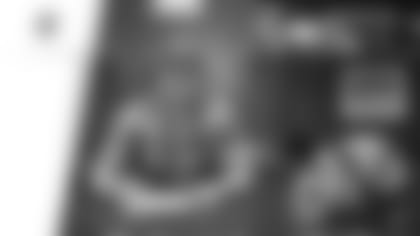 The Chiefs re-signed six players over the course of the week:
-Fullback Anthony Sherman
-Defensive tackle Jarvis Jenkins
-Wide receiver De'Anthony Thomas
-Linebacker Terrance Smith
-Offensive guard Jordan Devey
We'll have you covered here on Chiefs.com as the offseason continues to unfold.