When the Kansas City Chiefs arrive for OTAs in April, WR Weston Dressler will be among the new players in the locker room at the team's University of Kansas Hospital Training Complex.
Each and every player on the Chiefs roster has his own story and path to KC and Dressler is no exception. The 2003 Gatorade Player of the Year, who played at Bismark High School, was also a three-time all-state and all-conference selection.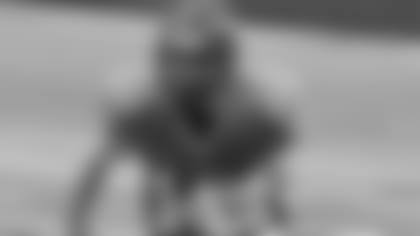 The Bismarck, ND native attended the University of North Dakota (2004-2007), playing in 39 games (22 starts), recording 167 receptions for 2,110 yards (12.6 avg.) with 25 touchdowns.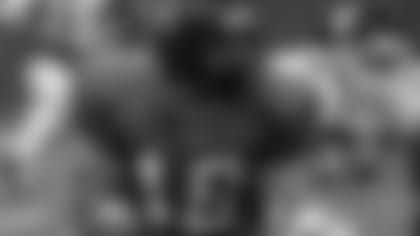 Dressler's best year at UND came in 2006, when he played in 13 games, rushed 20 times for 121 yards, with one TD, and broke school records with 90 receptions for 1,215 yards (13.5 avg) and 16 TDs. His longest TD reception was a 66-yard score. In that same year, Weston returned 20 punts for 253 yards (12.7 avg), with his longest return covering 63 yards. He recorded 19 kick returns for 438 yards (23.1 avg), with his longest return being 66 yards.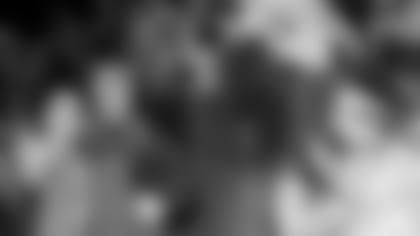 It didn't take Dressler long to make an impact with his new team, moving on to the Canadian Football League to play for the Saskatchewan Roughriders (2008-2013). His on-field play and off-the-field community involvement created a buzz as fans began embracing Dressler, showing support by sporting his #7 jersey and asking for pictures.
In six seasons with the Roughriders, Dressler hauled in 442 receptions for 6,531 yards (14.8 avg.) with 43 touchdowns. He added 48 carries for 286 yards (6.0 avg.) with two rushing touchdowns.
Dressler is ready to do whatever's asked of him by Chiefs head coach Andy Reid and the rest of the team's coaches.
"For me, I try and do everything, all the little things, as perfect as possible," Dressler said. "You're always putting yourself in the best position possible to make a play and it makes it that much easier to finish the play and make it how it's supposed to be made. Just always putting yourself in the right position and giving yourself the best possibility to execute has been one of my priorities as a player. Do all of the little things as best as you can and do them right and you're going to put yourself in a good position to make plays."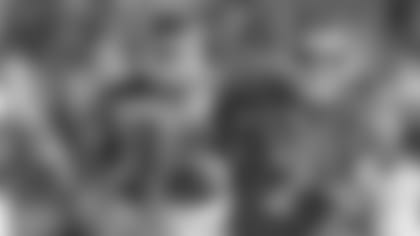 During his stay in Saskatchewan, Dressler also tallied 92 punt returns for 907 yards (9.9 avg.) with one score and 31 kickoff returns for 634 yards (20.5 avg.). He can't wait to work with Chiefs special teams coordinator Dave Toub in Kansas City.
"I'm extremely excited about that," Dressler said. "Just to see what he's done in this league, throughout years is pretty incredible, the numbers he's been able to put up with his special teams unit. The guy obviously knows what he's doing and he's produced some pretty special returners. I look forward to working with him and being able to learn from him and take in as much knowledge as I can."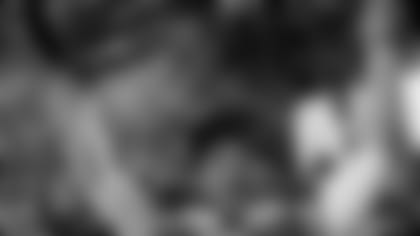 In 2013, Dressler caught 70 passes for 1,011 yards with nine touchdowns to help the Roughriders to a Grey Cup title. He totaled 1,000 or more yards in five of six CFL seasons and set career highs in receptions (94), yards (1,206) and touchdowns (13) in the 2012 season.
As for his transition from the CFL to the National Football League, the Chiefs newest WR doesn't envision any problems.
"Playing college football, I know all the differences between the American football game and the Canadian football game," Dressler said. "It's going to take me a little time to readjust to it and just kind of get comfortable again with the way the game is played, down here, compared to up there. Being up there for the last six years, I started to get comfortable with some of their rules and changes to the game that they have. I think it's just going to take a little bit of time to get to that comfortable level of being comfortable with all of it."
Chiefs fans are hoping that the UND and CFL star's success continues with their team, both in 2014 and beyond.
Click here to check out more pics of Dressler's UND and CFL career.