The Kansas City Chiefs are just over one day away from their fourth and final preseason game of the year, hosting the Green Bay Packers. While final games of the preseason don't often include much action from the first team offense and defense, Chiefs head coach Andy Reid has his team ready for any and all scenarios.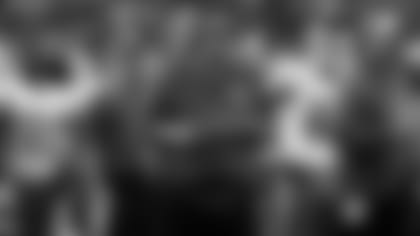 "I want the guys to come out and practice and get their practice work in to get something accomplished," coach Reid said. "They came out and worked hard the past few days, so that's kind of where my focus was and still get them ready for the Packers."
Just one day after the Chiefs reduced their roster to the NFL mandated 75 players, Thursday's game against the Packers will be an important opportunity for a number of players to showcase their talents before the final cut down on Aug. 31.
As for the Chiefs players, nobody knows the Green Bay Packers better than Chiefs LB Frank Zombo, who played with the team the last three seasons. Zombo shared his emotions about playing his former team.
"It's going to be exciting," Zombo said. "Seeing my old friends, I look forward to it. It will be a little bit of a reunion."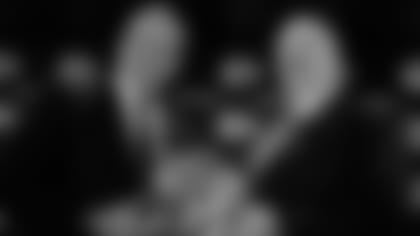 Regardless of which players play or don't play and how many snaps each receives, here's what we do know about Thursday's matchup.
It's reunion night at Arrowhead Stadium, highlighted by Chiefs General Manager John Dorsey and Chiefs Head Coach Andy Reid facing a Green Bay Packers team that each is very familiar with.
• Andy Reid spent seven seasons as an assistant coach with the Green Bay Packers, coaching the tight ends/offensive line (1992-96) and the quarterbacks (1997-98).
• John Dorsey faces his former team for the first time. Dorsey spent a total of 27 years with the Packers organization. He played linebacker from 1984-88, was a College Scout (1991-96), held the title of Director of College Scouting (1997-98, 2000-11) and served in the role of Director of Football Operations (2012).
• Chiefs LB Frank Zombo played in Green Bay from 2010-12 and was part of the 2010 Super Bowl team.
• Kansas City Assistant Secondary Coach Al Harris played cornerback for the Packers from 2003-09.
• Chiefs DT Anthony Toribio was on the Green Bay roster for the 2008-09 seasons.
• Kansas City Offensive Coordinator Doug Pederson played quarterback for Green Bay from 1996-98 and again from 2001-04.
• Chiefs Head Strength and Conditioning Coach Barry Rubin was part of the Packers coaching staff as Assistant Strength and Conditioning Coach (1995-98) and as Strength and Conditioning Coach (1999-2005).
• Kansas City Director of Pro Scouting Will Lewis was a Pro Scout in Green Bay for the 1997 season.
• Chiefs Defensive Backs Coach Emmitt Thomas spent the 1999 season as Defensive Coordinator for Green Bay.
• Kansas City is 7-3-1 all-time versus Green Bay, with a 7-2-1 record in the regular season. The Chiefs are 6-7-1 all-time in preseason play vs. the Packers. The teams have met in the preseason each of the past three seasons.
• The Chiefs are 4-2 all-time against the Packers at Arrowhead Stadium, as well as 3-0 all-time at Lambeau Field in regular season play.
• The Chiefs have won six of the previous seven meetings vs. the Packers, dating back to 1989.
• The two teams met in Super Bowl I in Los Angeles, Calif., with Green Bay winning its first title 35-10 on Jan. 15, 1967.
Thursday's kickoff for the Chiefs-Packers game is scheduled for 7:00 PM CDT.