Last week, the Kansas City Chiefs finished up their three weeks of OTA practices.
The only thing they have left before a six-week break until they report to training camp is the mandatory three-day minicamp, which begins on Tuesday.
The minicamp will take place Tuesday – Thursday and will look just like OTAs. The players will be in shorts and helmets and there's no contact permitted.
"It will be the same thing," Chiefs coach Andy Reid explained of the difference between minicamp and OTAs. "There is no contact, so same rules that we have (for OTAs). We can just keep them a little bit longer in the building."
While the OTA practices began at 11:00 a.m. each day, the minicamp practices will begin later at 1:00 p.m.
"It will be set up more like what you're used to during the season where you have a walkthrough (in the morning), you have a practice in the afternoon and then meeting schedule will be similar to that," Reid added.
One of the changes could potentially be the faces out on the field.
Running back Jamaal Charles, receiver Mike Williams and linebackers Tamba Hali and Justin Houston didn't practice during any of the 10 OTA practices.
Reid said that could change for the minicamp.
"You might see them doing drills – one or two of them – it probably won't be Tamba (Hali) and probably won't be Justin (Houston)."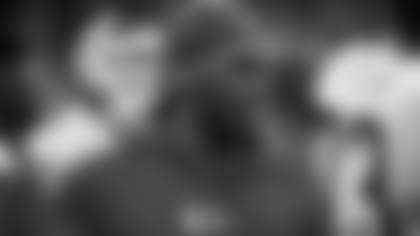 When asked specifically about Charles, Reid left it open.
"We'll see. We'll just have to see how he does."
There will be full coverage of minicamp here at Chiefs.com.