It might only be mid-May, but that doesn't stop us from wanting to know the perception of the Kansas City Chiefs from those on the outside.
According to Sports Illustrated, the Chiefs sit at No. 15 in its latest NFL Power Rankings.
Here's the write-up they have on the Chiefs.
"The Chiefs are a mystery, wrapped inside of a riddle, wrapped inside of Andy Reid's windbreaker. They were a roller coaster in 2014, starting 2–3, ripping off five straight wins, then losing three in a row—one at Oakland, another against the Palmer-less Cardinals. How 2015 unfolds may hinge on what the offensive line can do."
The Chiefs finished the 2014 season with a 9-7 record. After picking up 11 wins in 2013, which was Andy Reid's first in Kansas City, the 20 total wins over his first two seasons is the most for any coach in his first two years in Chiefs franchise history.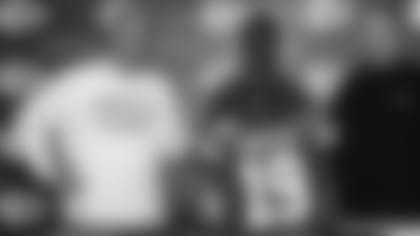 After trading for two-time Pro Bowl left guard Ben Grubbs, signing veteran Paul Fanaika and drafting former Missouri offensive lineman Mitch Morse in the second round, not to mention the return of Jeff Allen, who missed all of 2014 with an elbow injury, the Chiefs have reshaped the depth of their offensive line this offseason.
When you add in the signing of veteran receiver Jeremy Maclin, and the drafting of rookie Chris Conley in the third round, the Chiefs' offense has plenty of firepower to sort through and get prepped this offseason.
In looking at those rankings around the division, the Denver Broncos come in at No. 6, the San Diego Chargers sit at No. 8 and the Oakland Raiders finish it up at No. 29.
The Seattle Seahawks and Green Bay Packers come in at the top two spots in this list.
---
Chiefs Kingdom – Do you agree with these rankings?
Photos that illustrate the 2015 Kansas City Chiefs regular season schedule.