The accolades keep coming for Kansas City Chiefs safety Eric Berry.
Then, he stepped on the field at training camp less than a year removed from his initial diagnosis.
Then, he played well enough to be named a first-team All-Pro.
Then, he was named the NFL's AP Comeback Player of the Year.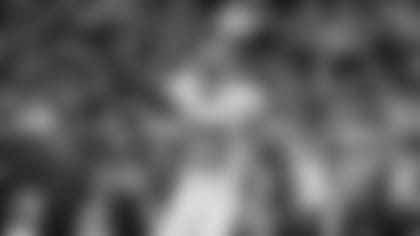 As part of their NFL 1000 Project, which ranks every player in the NFL at every position, Miller had high praise for Berry and ranked him No. 1.
Here's what Miller had to say about him:
"Berry's range and closing speed in coverage are still a sight to behold, and opposing quarterbacks have been reminded to test him at their own risk….he loves to fly around and bring the hammer, and opposing ball-carriers are well-aware now that his time away from the game hasn't slowed him down in that regard."
Berry moves around and plays multiple spots for defensive coordinator Bob Sutton's defense, and the sixth-year pro was fantastic for the Chiefs defense last season.
A look at some of the top photos of Eric Berry throughout the 2015 season.