It doesn't matter if you ask Kansas City Chiefs general manager John Dorsey or any draft expert out there. The strength of the 2016 NFL Draft is along the defensive line.
It's deep and full of top talent.
"When I'm compiling my top 50, I could make a strong case for about 15 defensive linemen," NFL Network draft expert and former scout, Daniel Jeremiah, said. "That's how deep this position is. I can't remember going back in years past where we've had this much quality depth at that position.
"You've got guys that can play on any front. They're very versatile."
One player who has impressed Jeremiah in particular was also a standout at the Senior Bowl a few weeks ago.
"Vernon Butler, to me, from Louisiana Tech, is somebody when I'm watching, I'm just sitting here like 'Who does he remind me of?' He's not 350 pounds like Dontari Poe, but this is a 325-pound guy who has just incredible athleticism and range," Jeremiah noted. "He'd be fun to watch in that defensive scheme.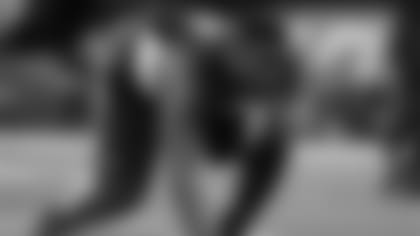 "You can go on and on and on. There are so many defensive tackles. The two Alabama guys. Jarran Reed, to me, I love. And I know there's so much talk when you look at who's playing next to him in A'Shawn Robinson, who has all this athletic ability. You've got a situation with Jarran Reed. Each and every game I know what I'm getting. He's just solid. You can't move him against the run, and I think he does have a little upside to the pass rusher."
"We've also got depth at corner," he noted. "I think the offensive line class is pretty solid. It's not a wide receiver draft and we don't have that rock star quarterback, but in the trenches it's pretty good."
Speaking of cornerbacks, Jeremiah spoke about last year's first-round pick, Marcus Peters, and how he felt about what he did last season.
"He was a little tricky of an evaluation because you had some of the off-the-field stuff that you had to sort through," Jeremiah said. "That's what's hard on the media side of things is to not get all of that information, but hats off to [John] Dorsey and the guys in KC that did their homework on him and found out this guy is football competitive—has football character, and they were able to get a heck of a football player.
"To me, that kind of speaks to coach Reid and John Dorsey and the job that they do with these guys and figuring out who's going to fit in their culture."
For more from Jeremiah, along with fellow NFL Network analyst Charles Davis, along with ESPN's Todd McShay, watch the video above for more prospects the Chiefs might be checking out this week in Indianapolis.