Last year at the combine, I had the privilege of interviewing Kansas City Chiefs Area Scout Willie Davis. We talked about his playing days in the City of Fountains, including his famous game-winning TD catch against the Denver Broncos on Monday Night Football in 1994, but even more so about his current role with the team.
One year later, after countless hours of travel, film study and player interviews, Davis was named AFC Scout of the Year, during the recently-held 11th Annual Meeting/Awards Reception.
"Winning this Fritz Pollard Alliance Award, given to a scout in each division every year, I was fortunate enough to win and it's truly a great honor and a privilege," Davis said.
The Fritz Pollard Alliance (FPA), named in honor of the first African American coach in the National Football League (Akron Pros - 1921), was formed on March 10, 2003 as an affinity group of NFL minority coaches, scouts and front office personnel. The FPA advocates for policy changes to the NFL's hiring practices and works in collaboration with the NFL to create opportunities for minority candidates for coaching, front office and scouting positions.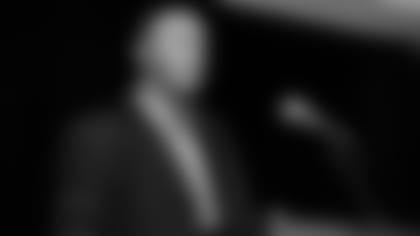 "I think it's a tremendous honor," Dorsey said. "This is an award that symbolizes excellence, long, hard dedication to his craft and it symbolizes a man's ability to evaluate talent that puts him above all of his peers."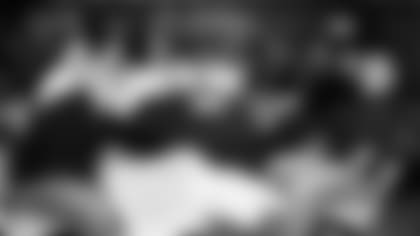 Davis was quick to credit the Chiefs brass, his colleagues, his wife, Sheronda, and five children, as well as previous award-winning scouts.
"The guys that have won it before me, I know a couple of them and they are great scouts," Davis said. "I've learned a lot from them. On the road, they helped me a lot, when I was coming up, a young scout, so just to follow in their footsteps, to win the award, it's humbling. It's just a great feeling."
During his NFL career, Davis spent five seasons ('91-95) with the Chiefs, playing in 63 games (58 starts), recording 172 receptions for 3,014 yards (17.5 avg) with 20 TDs. He also started six postseason contests, catching 16 passes for 239 yards (14.9 avg.) with a TD.
Congratulations, Willie, and thanks for your tireless hours of work to help bring the best-of-the-best talent from the southwest to the Kansas City Chiefs.
Photos of the 11th Annual Meeting/Awards Reception are courtesy of Wallace Faggett.