The Chiefs and the NFL have been dedicated to teaching students the importance of a healthy lifestyle, including eating right and being active for at least 60 minutes a day. Every Tuesday, the Chiefs Community Caring Team hosts a Play 60 event at a local school to encourage students to be active and healthy.
"We hope that all kids in the Chiefs Kingdom pledge to Play 60," Jenny Barlow, Chiefs Community Relations Manager noted. "It is all about getting 60 minutes of activity per day and is an important initiative that the Kansas City Chiefs support. It's vital that kids get moving and eat healthy in order to curb the trend of childhood obesity."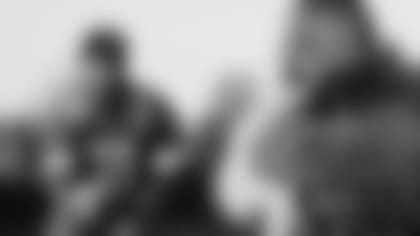 If you are between the ages of six and 13, pledge to Play 60 today, agreeing to run, jump, play or whatever will keep you active for at least 60 minutes a day in order to stay healthy.
By pledging, you enter the NFL Play 60 Super Bowl contest and are entered for a chance to win a trip to Super Bowl XLVIII. The Grand Prize Winner will be named as a NFL Play 60 Ambassador and will win a 7-day/6-night trip for four to New York City plus four tickets to Super Bowl XLVIII.
Not only will you be at the Super Bowl but you will also have the opportunity to be on the field before the game presenting the game ball.
If you are one of the 33 First Prize Winners, you will be named a NFL Play 60 Ambassador and will receive a special Play 60 prize including two tickets to an NFL game during the 2013 or 2014 NFL regular season.
Plus, there are even more prizes! Click here to find out more and take the pledge today.
This contest will close Monday, November 25th at 11:59pm EST. Multiple kids per household can enter, as long as their entries our different. For all of the official rules visit www.nflrush.com/superkid.