If you look up the word "resilient," the name Joel Stave can probably be found.
The Kansas City Chiefs' second-year quarterback was only a two-star recruit in high school, and he didn't have the opportunity to start for his varsity team until his junior year.
But when he finally got on the field, he made it count.
During his two years as the starter at Whitnall High School (WI), Stave threw for 5,094 yards and 41 touchdowns, and added 12 rushing touchdowns as well.
Stave ultimately earned first-team all-state honors from the Wisconsin Football Coaches Association as a senior.
"I went to a bunch of different camps at a bunch of different schools and tried to get myself out there as much as I could," Stave explained of trying to further his football career after high school. "Between me and my mom, we were sending a bunch of emails. I got a lot of good feedback, but no offers really."
In late December of his senior year, he received an offer to play for Western Michigan, and then a walk-on offer to the University of Wisconsin.
Stave took visits to both schools, but deep down he knew he wanted to play in the Big Ten.
"I knew I wanted to play for Wisconsin, so I figured if I go and it doesn't work out I can transfer," Stave said. "But I just wanted to go and see if I could do it."
And it worked out pretty well for him.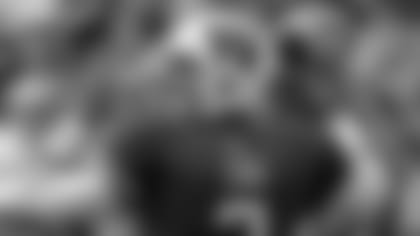 Stave finished with a 31-10 record as a starter, giving him more wins than any other Wisconsin quarterback in school history. His .756 win percentage also ranks third in school history, and he went 22-6 (.786) as a starter in Big Ten games.
He also became the first quarterback in Wisconsin history to go 4-0 against an opponent, accomplishing the feat against Purdue, Illinois and Minnesota.
In his final collegiate game, Stave threw for 217 yards and a touchdown against USC in the 2015 Holiday Bowl, which earned him Offensive MVP honors.
"The best part about it was those guys on that team," Stave added. "I had a lot of really good friends, and guys I'm still friends with today, who I got to play with and get to know really well."
Over his time at Wisconsin there was a lot of different coaching turnover.
In five seasons, Stave had four different head coaches: Bret Bielema, Barry Alvarez (interim head coach in both 2012 and 2014), Gary Andersen and Paul Chryst.
"That was a little bit of a different experience going from new system to new system every year, but what really held it together was just the group of guys that we had," Stave said.
"A lot of hardworking guys and a lot of smart guys who were tough and just willing to work, so they were fun to play with and it really made it for a fun college experience," Stave added.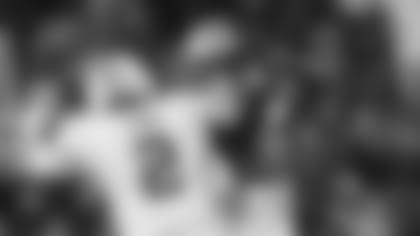 Once Stave had the opportunity to go from being a walk-on to starting quarterback, a new goal to strive for was created.
"Once you get the opportunity to start some games in college, it's like well there's a lot of other guys who have played here and gone on to the NFL, so why not me? That was kind of my mindset. It was always the goal and I'm happy to have the opportunity that I do."
Stave originally entered the NFL as an undrafted free agent with the Minnesota Vikings last year, and also spent time on the practice of the Seattle Seahawks before joining the Chiefs last November.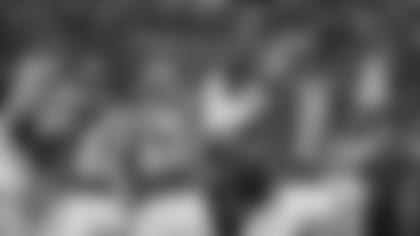 "I love it here and I really like the staff," Stave said of the Chiefs. "The quarterback room is outstanding working with Alex [Smith], Tyler [Bray] and Pat [Mahomes]. They're a lot of fun. Since I've been here, I've really enjoyed my experience."
But Stave isn't the only one thinking highly of those in his quarterback room.
"Joel is really talented, awesome kid. It's a tough position to be in, you don't get a ton of reps being that fourth guy," Smith said. "You've got to do a lot of mental reps, you've got to stay ready.
"You know your reps are few and far between. And with that, when you do get reps, it is hard not to make too much of them. You've been waiting on them and you finally get them, and sometimes you can make them bigger than what they are.
"I think human nature is to build those up. You've got to try to just go out there and relax and do what you have been coached to do. Keep it for what it is – just go out and execute the offense – don't try to do too much, because you know you aren't necessarily getting a ton of time.
"It is tough though, but Joel is awesome. Really, really talented. I am rooting for him and hoping for the best because it is a tough situation."
While football is the main thing in Stave's life, he proves to be a jack of all trades.
He earned Academic All-Big Ten honors in each of his four seasons, and graduated with a degree in civil engineering.
Stave joked that it's something he hopes to keep on the shelf for a few more years, but at some point, something he'd really like to do.
"Everyone, whether you play for two years, 10 years, 15 years, has a life after football and I think it's a way to, not only make a good living, but I think it's something that I'd really enjoy doing," Stave added.
But for now, Stave is only worried his current job, which means preparing for the game on Thursday against the Titans.
"There are a lot of things out of my control, so I just have to work hard on the things that are."