When starting wide receiver Albert Wilson was ruled out Sunday afternoon in Cincinnati with a shoulder injury, the Kansas City Chiefs and wide receivers coach David Culley turned to rookie Chris Conley for the first start of this career.
Chris Conley Playtime Percentage
In Weeks 1 and 2, Conley garnered a total of just 6 offensive snaps, and that number increased to 35 for Week 3 against the Packers, against whom he was able to record the first catch of his career.
With Wilson down, that number jumped to 68 plays, or more than 90 percent of the offensive plays, against the Bengals. 
"It was eye-opening," Conley said of the opportunity on Tuesday. "It was very eye-opening to me and it says a lot about my coaches when they allow me and trust me enough to go do that ... I'm just thankful for the opportunity."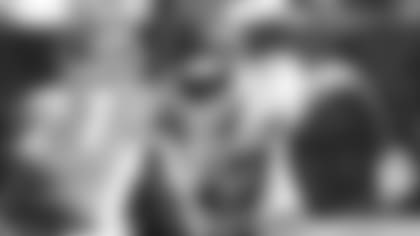 Throughout the game, quarterback Alex Smith showed confidence in the rookie by trying to get him involved in the offense.
Conley finished with 7 targets by the game's end, and while the trust in him was satisfying, he expressed that the most learning came from what he wasn't able to do well.
"The funny thing about it is it allows me to learn from my mistakes," he said. "There are some mistakes that you don't make in practice that you can only make in a game, and in those game-time situations, you have to take account of everything that you've done and learn from it."
Conley further explained the benefit of actual, in-game reps.
"You're not able to practice every situation in practice, but when you're in a game, there's always a down and distance, there's always an amount of time on the clock," he said. "There's different two-minute situations, there's four-minute situations, different things that you have to worry about and they all happen on Sunday."
Conley's brightest moment came in the fourth quarter, when Smith found him wide open on an inside post. The open room allowed him to showcase his raw speed, and he recorded more than 20 yards after the catch on the play.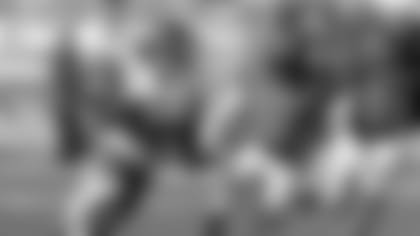 He finished the game with 2 catches for 53 yards receiving.
Now, with his first start behind him, Conley and the Chiefs have placed their focus on their first Sunday home game of this season against the Chicago Bears.
"I'm just looking forward to the experience," he said. "The last time that I was in Arrowhead, it was something magical and I'm so proud that I get to be a part of this organization.
"It challenges me every day to work and I just can't wait to go and put on the kind of show that we want to put on for our fans, for those people who watch Kansas City football."