There is no substitute for postseason experience.
Young players who have never had an opportunity to play in that high-pressure situation before now have.
As two 23-year-old wide receivers, Chris Conley and Albert Wilson, played in their second postseason game on Saturday afternoon, 32-year-old Jason Avant showed what experience could do by shining for the Chiefs in his 10th.
After Jeremy Maclin tried to play but clearly was not 100 percent, Avant, the 10-year NFL veteran, became Alex Smith's most reliable target. Their connection in the middle of the third quarter that kept an eventual touchdown drive alive has to be in the conversation for the play of the season.
Avant finished with 4 receptions and a team-high 69 yards receiving, his highest-yardage output as a Chiefs player.
"I go out and give 100 percent all the time, every time I step out there," he said. "I had the opportunities today and I can do that and I can do that all the time."
Avant was on the field for 59 of the Chiefs offensive plays, while Wilson had 86 plays and Conley had 53.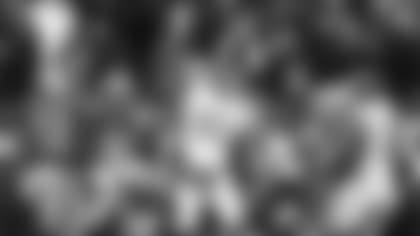 "The thing that you can take from this [is that] the young guys that understand or got the chance to experience the playoff atmosphere," he said. "It's huge for this team—offensive linemen, wide receivers. It's a different level, and when you're playing the champs, you have to play almost perfect, and that's the type of effort that you need."
It's a point that Andy Reid spoke about in his postgame press conference as well—the idea that the Chiefs will grow now that they have had the opportunity to play the best on the biggest stage.
"[New England] gives us a great example of where we need to be, so this is a good experience for us and that's the way we'll take it," he said. "We'll learn from our mistakes and how you go about your business if you want to continue to play in the postseason, but I'm proud of my guys."
Now that the Chiefs have entered the offseason, there will be questions as to the impending direction of this team. The period of the year when Reid hands the reins off to general manager John Dorsey has begun, and one of his first decisions will be what to do with Avant, who is due to become an unrestricted free agent.
Asked about where the Chiefs are headed, Avant sounded like a player who wants to be here for 2016, but of course, those questions will be answered over the coming weeks and months.
"I think the sky's the limit," he said. "The experience that you get from these types of games for a lot of the young players is huge, and this team is full of young players, so I think they can do anything, but it sets you up for [success] in the next couple years."
Avant is someone that players like Conley and Wilson looked to as a veteran leader all year, and his impact, combined with their growing experience, will help mold this team into the future.
Photos from Jason Avant's career as a Kansas City Chief.