If you are a believer in Newton's Third Law—that for every action, there is an equal and opposite reaction—shouldn't there be something that exists when it comes to the offseason departure of former Chiefs cornerback Sean Smith to the Oakland Raiders?
In mid-March, just four days after Smith left Kansas City for Oakland, the Chiefs signed wide receiver Rod Streater, who spent the first four years of his career in Raiders black and silver.
Compared to Smith's departure, the addition of Streater to the Chiefs was much more low key. While Smith was coming off one of the best seasons of his career in 2015, Streater had just gone through a tumultuous two-year stretch.
"Two years ago, after the (Week 3) Patriots game, I broke my foot," Streater said during a conference call after the signing. "It kind of pushed me back. I came through the transition of a new coach (Jack Del Rio). They had who they wanted to play, had a bunch of great receivers—they produced and I kind of fell back on the depth chart. I was a healthy scratch (in 2015) and I gave it my all in practice and was ready to go, but you have to respect the coaches and what their decision was."
Streater went on to say he was eager to join the Chiefs because it was a newfound opportunity. In Kansas City, he would get to compete for a job.
Fast forward five months, and Streater has gotten a look with the Chiefs first team the past few days, as a calf strain to Albert Wilson has bumped him up to the inside receiver position for Jeremy Maclin and Chris Conley.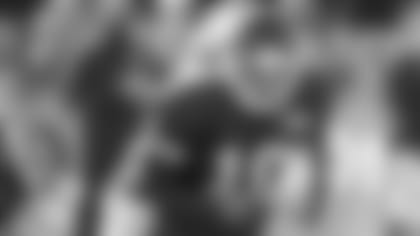 "It's cool, playing inside. I just have to get the reps," Streater said after practice Saturday. "It's a little different when it's live and you have to learn the little things. I had been playing outside a lot, now getting that zebra (three-receiver) work, it's a little different, so it's been good. I've been able to make plays and I just have to continue to learn and continue to be in the film room and get that position down pat."
During Streater's first two years in Oakland, he was primarily used in the slot, and those seasons happened to be his best. Streater's 888 yards receiving in 2013 led the team.
Now in Kansas City, his aptitude for versatility has already impressed some of his most respected teammates.
"I think Rod's done a phenomenal job," Maclin said at a press conference Friday. "We've asked him to play outside, we've moved him to the slot and I think he's a very intelligent guy."
Co-offensive coordinator Matt Nagy agreed with Maclin's point when he was asked about Streater on Saturday.
"Rod's real smart," Nagy said, "and I think the thing with Rod is you can see some of the experience he's had, so you could move him all over the field. You could put him inside, you could put him outside."
"He really has a good feel for the game – not only straight-line speeds, but being able to set up routes quickly and being able to release the line of scrimmage," the other Chiefs co-offensive coordinator, Brad Childress, added last week. "He's a proven entity. He's played this game at a high level at Oakland."
So far this camp, Streater has shown athleticism in drills across the board, ranging from one-on-one periods to live full-team 11-on-11 sessions. During his past few days with the first team, Alex Smith has spent extra time with him, offering additional tips after reps to help him get open.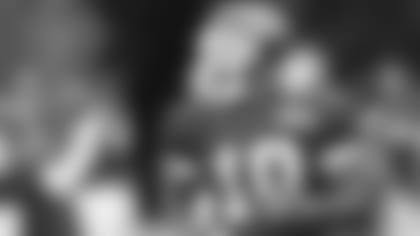 And the results have been visible.
Through training camp's first eight days, Streater has rarely dropped a pass, a trait he intends to take into the preseason schedule that begins at Arrowhead Stadium against the Seattle Seahawks one week from Saturday.
"I don't want to drop any balls," Streater said. "I want to catch everything that comes my way and I ultimately want to help this team win. I don't want to go out there and lose any games. I want to have a good feeling and just walk away knowing I caught everything and we won."
As for the infamous Chiefs-Raiders rivalry, Streater is well aware of the history. He has been given the rare chance to have a story written next to the Marcus Allens, the Rich Gannons and the Sean Smiths of the world.
"It's going to be fun," Streater said. "I was thinking about that. I was thinking [in Oakland] when we go into halftime, if I was going to remember, 'Hey, I have to go on the other side for the locker room, but it's going to be cool."
For every action, there is an equal and opposite reaction.
"I got love for the Raider fans, but now that I'm here, it's all about Chiefs Kingdom."
---
Key Upcoming Matchups *· 9/11: Home Opener vs. San Diego Chargers  – GET TICKETS · 10/23: Kansas City Chiefs vs. New Orleans Saints – GET TICKETS*