Arrowhead Art Collection | Kansas City Chiefs - Chiefs.com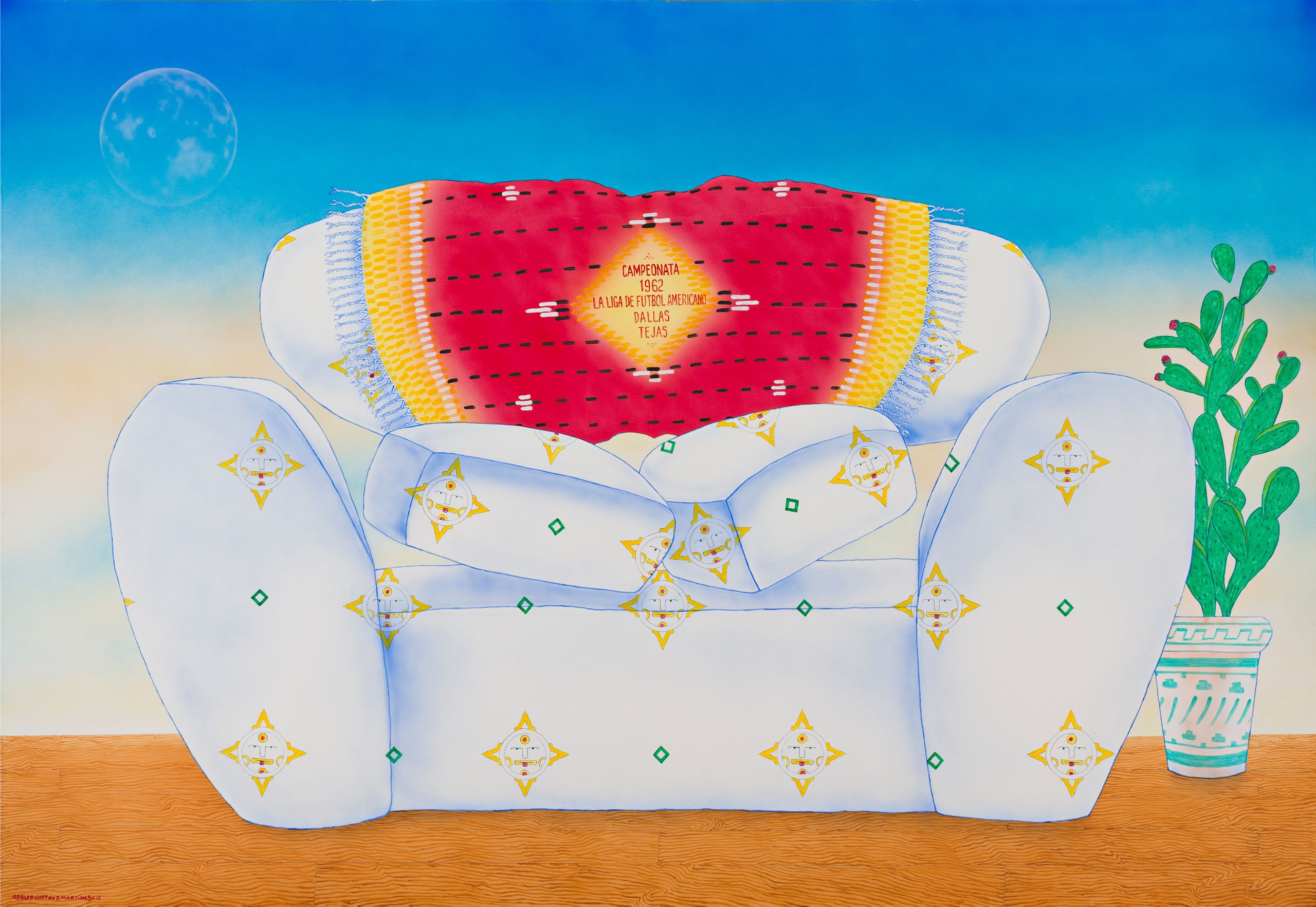 Sofa Azteca, 2013
Acrylic on Canvas
Adolfo Martinez began the concept of the sofa series when he was a starving artist. He would see late-night TV ads that often advertised "Sofa-Sized Paintings for $19.99 by Starving Artists." He was amused by this, knowing that no one could sell an original for that price and cover the cost of materials. It also gave him the idea to do an actual series of sofa paintings; he chose, however, to use Aztec and Mayan motifs along with some social commentary.
This painting complements the 1962 Championship Banner of the Dallas Texans, who later became the Kansas City Chiefs. The wooden floor, full moon and sky give the piece a surreal quality; while the cactus is a reference to Texas. The fullness of the sofa design relates to the size and muscularity of football players and the colliding cushions relate to the action of the game itself.
Martinez studied at the Kansas City Art Institute.
Adolfo Gustavo Martinez