Arrowhead Art Collection | Kansas City Chiefs - Chiefs.com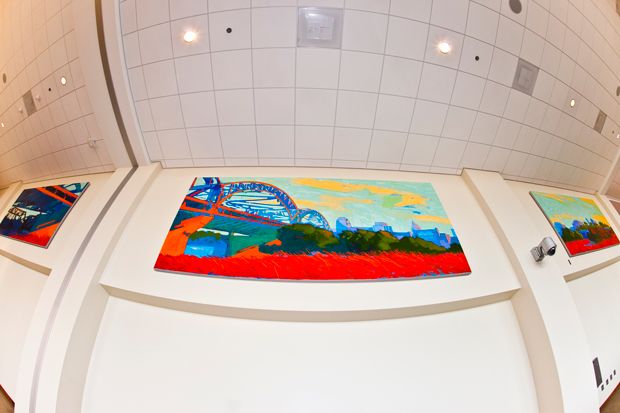 Musing by the River, 2013
Oil with Palette Knife on Canvas
This work is inspired by a stroll along the river, a grand perspective under the Broadway bridge, and the Kansas City skyline as frozen in time by the artist's vision.
Chow's paintings are paradoxes – through robust swaths of brilliant color, they capture individual moments that seem to stretch into infinity.
With his intuitively developed bold colors and spontaneous strokes of palette knife, Chow gives form to earth and sky; he conjures a unique vision of breathtaking landscapes into their own two-dimensional existence.
Chow is a graduate of the Kansas City Art Institute.
Allan Chow