Arrowhead Art Collection | Kansas City Chiefs - Chiefs.com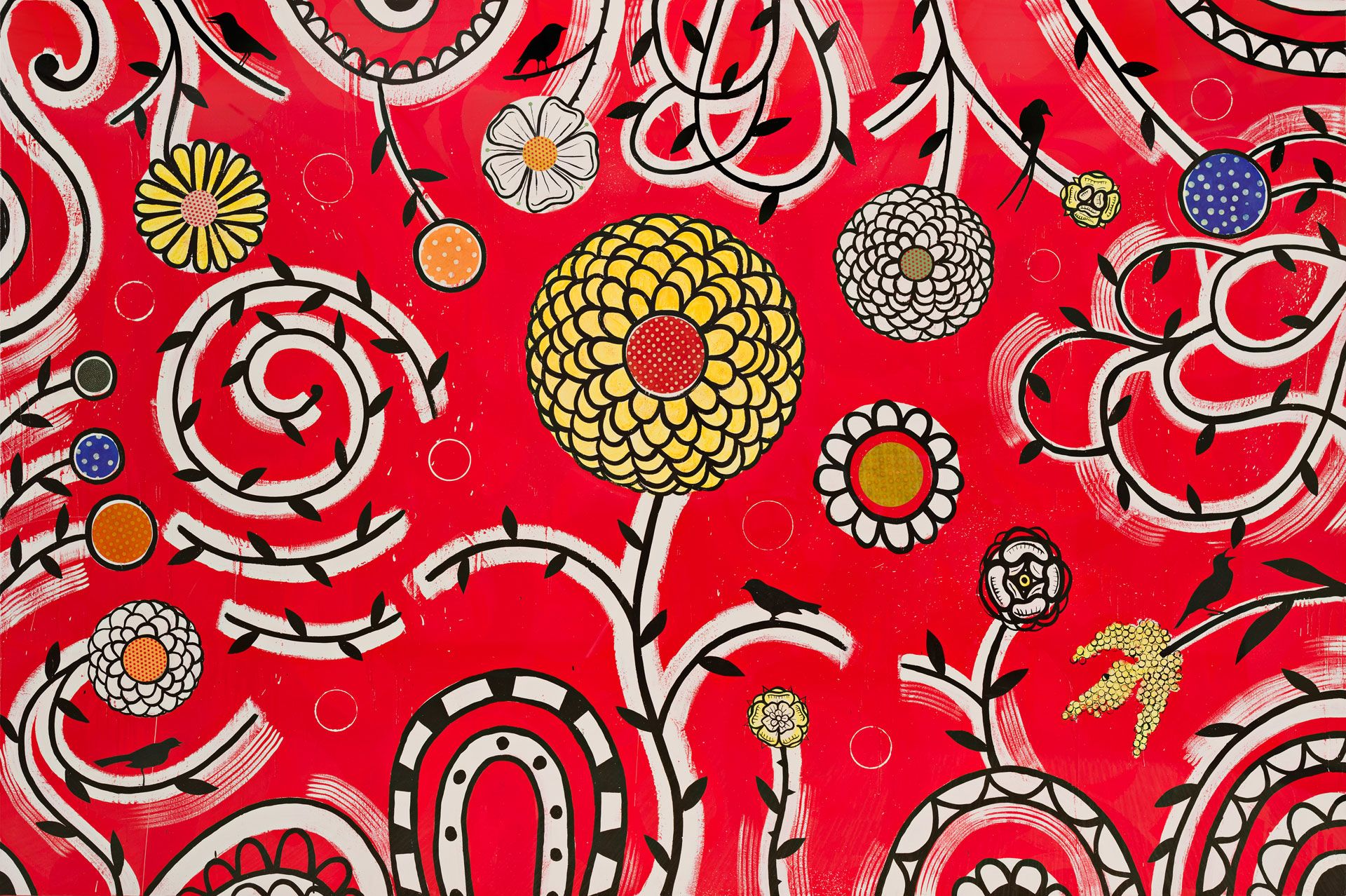 Hawthorn, 2014
Acrylic enamel and collage on canvas
While his artistic sources are vast, Rizzie's compositions are unified and explore traditional imagery in contemporary application. His works may contain layers of newspaper, paint, wax, or dirt; he often incorporates filigree, historic decorative patterns, and bold botanic imagery. A signature motif is graphic silhouettes of birds or flowers cast in front of decorative, abstract patterns.
The title of the painting "Hawthorn" is derived from the state flower of Missouri. In addition, Rizzie chose to represent the state flowers and birds of five states that border Missouri. Can you find those birds and flowers?
Rizzie earned a Bachelor of Fine Arts degree from Hendrix College in Conway, Arkansas.
Dan Rizzie