The Kansas City Chiefs have been a part of the fabric of the Greater Kansas City community for decades, not only as a football team, but as a charitable force that makes a difference in people's lives.
The Chiefs Charity Game, Kansas City's first preseason game each season, serves as perhaps the strongest example of that, as its raised over $6 million for local non-profits in the past decade alone. 
That impact will continue next season at Cornerstones of Care, which was announced as the beneficiary for the 2018 game on Tuesday.  
"When we look out for a beneficiary, the Hunt Family Foundation will give preference to agencies that primarily focus on underserved children in Jackson County, and that's what we've done here," said Lamar Hunt Jr., the Vice President of the Hunt Family Foundation.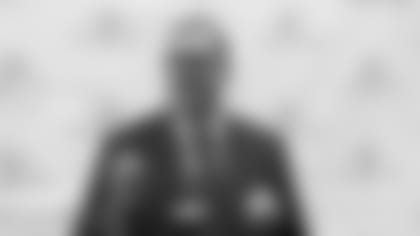 Cornerstones of Care works with children, young adults and families to achieve safety and health through a variety of areas, including education, mental and behavioral health, foster care and adoption, youth support, family support and community trainings.
"We work with families and children who have experienced some kind of trauma," said Denise Cross, President and CEO of Cornerstones. "We work with them to connect them with the right support and intervention and the right resources at the right time. We help our children and our families to be healthy and safe."
Recognized as the top philanthropic event of its kind in the NFL, the Chiefs Charity Game will enter its 34th season next summer. The effort's previous beneficiary, The Children's Place, set a new Chiefs Charity Game record in each of the past three years, raising a three-year total of over $2.2 million.
That money will go a long way for Cornerstones of Care's initiatives.
"This is huge for us," Cross said. "We're so excited for the opportunity to raise awareness about the needs of our children in our community, but also to bring in resources so that we can do more of the work that we're doing today and also respond to the needs of our community tomorrow."
On hand for the announcement were Chiefs' quarterbacks Alex Smith, Patrick Mahomes  and Tyler Bray, who stuck around afterwards for some NFL Play 60 activities with the kids at Cornerstones.
"So much of life is out of kids' control," Smith said. "I was lucky enough to be born into a great family. Some kids aren't as lucky, and they didn't do anything to deserve that. I just feel like they deserve the same opportunities that I had - the same opportunities to have success and chase their dreams. I just want to give them that opportunity."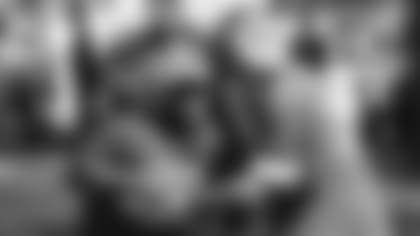 Smith was excited to learn that Cornerstones, an organization in which he's now developed a relationship, will be the beneficiary of next year's Chiefs Charity Game.
"I was pumped," Smith said. "My connection with Cornerstones is just a small piece of what they do, they do so much in the Greater Kansas City area for kids and families in need. I think it's just so great that the Chiefs have singled them out and made them the recipient for the Charity Game."
In addition to the significance of the game itself, the time Smith and the other quarterbacks spent with the kids at Cornerstones on Tuesday was just as impactful.
"This is an opportunity that many of these kids would have never had," Cross said. "To have these players here and really interacting with them, it's huge. For them to see that they can dream and to know that these players and that this community cares about them – it's really special."