Fans of all ages had an opportunity to partake in a Kansas City Chiefs tradition on Sunday with another edition of the annual pancake breakfast.
Hundreds of Season Ticket Members arrived at Training Camp a little early for the event, which provided fans with breakfast and an opportunity to meet Chiefs Chairman and CEO Clark Hunt, President Mark Donovan and General Manager Brett Veach.
"This is something we look forward to every year," Hunt said. "It's an opportunity to celebrate the beginning of another football season and to thank our Season Ticket Members, while also having a chance to really interact with the fans."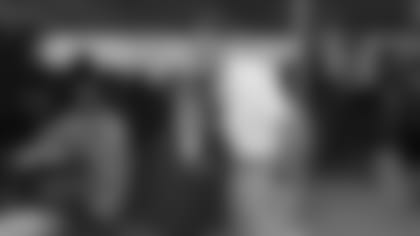 That interaction is one of the reasons that the pancake breakfast has been such a popular event over the years.
"We've been coming to this thing every year that we've had season tickets," said Terry Musser, who became an STM in 2007. "I love the Chiefs, so it's a lot of fun to meet Clark Hunt and Brett Veach before heading over to watch the players. It was pretty cool."
And as the event rolled along, Donovan and Veach even got behind the griddle and flipped some pancakes for the fans coming through.
It was a gesture that went a long way for the fans waiting in line.
"It meant quite a bit and showed us that they care about their Season Ticket Members," said Ron Rodriguez, who has had season tickets for 38 years. "It's just really nice that they came out here to join us."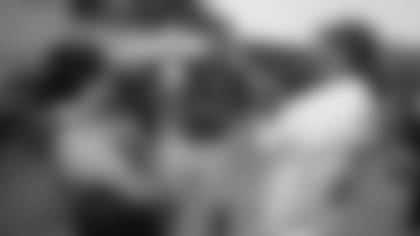 In addition to the breakfast, the first 500 fans in attendance received a wristband providing them and their guests with exclusive access to the "viewing hill" located near the south end zone during practice.
And – once again – the Chiefs wrapped up another special morning at camp with a full-team autograph session.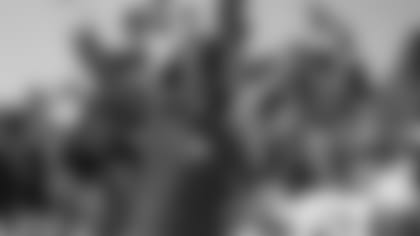 It just goes to show that being a Season Ticket Member is so much more than just a seat on game day.
"All of the perks that you get as a Season Ticket Member make it so much better than just buying tickets game by game," Rodriguez said. "[It's about] the way they treat us."
To learn more about the benefits of being a Chiefs Season Ticket Member, click here.
Kansas City Chiefs Season Ticket Members were treated to a pancake breakfast by Chris Cakes prior to practice at Training Camp on August 5, 2018 at Missouri Western State University in St. Joseph, Missouri.