Kansas City Chiefs Chairman & CEO Clark Hunt is accepting a new responsibility with the NFL.
Hunt was named the new chairman of the NFL's Finance Committee this week, replacing the late Bob McNair, who passed away in November. The influential committee oversees the league's economic decision-making and is considered one of the NFL's most prominent groups.
A member of the committee for seven years, Hunt will now chair the group that includes fellow owners Arthur Blank (Atlanta Falcons), Joel Glazer (Tampa Bay Buccaneers), Jim Irsay (Indianapolis Colts), Shad Khan (Jacksonville Jaguars), Robert Kraft (New England Patriots), Jeffrey Lurie (Philadelphia Eagles) and Steve Ross (Miami Dolphins).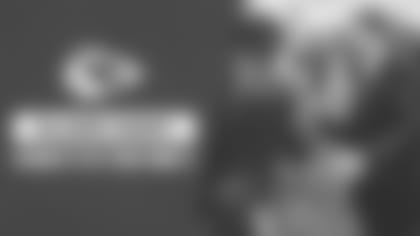 Hunt will remain on the International Committee with Glazer taking over as chairman. Hunt is also a member of the league's Digital Media, Conduct, and Management Council Executive committees.
As Chairman of the International Committee for the past eight years, Hunt oversaw the expansion of the league's International Series from one annual game in London to five games scheduled to take place between London and Mexico City next season.
The NFL has utilized iconic Wembley Stadium and Twickenham Stadium in London as part of the International Series and, to further facilitate international contests across the pond, the league partnered with Tottenham Hotspur of the English Premier League on the development of a new, dual-sport stadium that will feature an artificial surface for NFL games and a retractable, natural grass surface for soccer matches.
In total, 24 games featuring 30 teams have taken place in London since the first contest back in 2007, while two games have occurred in Mexico City at historic Estadio Azteca.
Kansas City has been right in the middle of that growing international footprint, as the Chiefs played a regular-season game in London in 2015 and will venture beyond our nation's borders once again next season to play in Mexico City.
The sport's popularity has grown on the global scale under Hunt's leadership, and it's one of the many reasons that have earned him a new post with the league.