Tuesday morning was a familiar one for Kansas City Chiefs' Equipment Director Allen Wright.
The trucks arrived around 8 a.m. as members of Wright's staff rolled pallet upon pallet of equipment – from helmets to bottles of Gatorade – toward the loading dock behind the Chiefs' practice facility. There were at least 250 footballs, boxes of shoulder pads, countless cleats and so much more. It was moving day for the equipment staff in preparation for training camp at Missouri Western State University, and for Wright, this marked four decades on the job.
"It doesn't seem like 40 years – everything seems like five or six years ago – but it's funny to think about what we did back in the 80s. We had one or two trucks, the organization had 75 full-time employees, we didn't have computers and we didn't have cell phones," said Wright, who began his career as a training camp courier for the Chiefs in 1983. "The National Football League has grown into what it is since then, and to be a part of that has been awesome."
Wright's job is simple: he's essentially responsible for anything and everything that anyone in the organization may need. It's a critical role throughout the football season, but that importance is magnified even further when the Chiefs' entire operation picks up and relocates to St. Joseph for three weeks every summer.
"An equipment manager never has an excuse to not have something. That's never an option, so we have to make sure that we take double, triple and even more than that of what we may need," Wright said. "If that's toiletries, helmets, shoulder pads, shoes, blocking sleds – whatever it is. Being able to provide all of that is very gratifying."
Wright has helped move the Chiefs to numerous training camp locations over the years, from William Jewell College (1983-1990) and the University of Wisconsin – River Falls (1991-2009) to the Chiefs' current home at Missouri Western (2010-2019, 2021-present). He has worked for the likes of Marty Schottenheimer, Dick Vermeil and Andy Reid to name a few, consistently impressing enough to weather numerous regime changes on the coaching staff.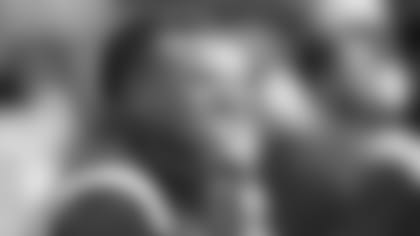 He now employs a staff of six employees (Chris Shropshire, Cale Kirby, Jay White, Holt McKenney, Logan Love and Niko Barber) and has been recognized for his outstanding efforts numerous times, including earning "Equipment Manager of the Year" honors from New Era in 2016.
The man is simply the best in the business, and while "moving day" is a familiar exercise for the Chiefs' longest-tenured employee, the excitement that accompanies a new season never gets old.
"It's exciting because it always represents a new beginning," Wright said. "Certainly, with where we are with Andy and what we've accomplished over the years, you go up there knowing that you have an opportunity to win a Super Bowl."
The first practice of Chiefs' training camp open to the general public will take place on July 28. For more information or to reserve tickets, click here.