GAME TIME: 3:05 p.m. CT on Sunday, Sept. 9
LOCATION: ROKiT Field at StubHub Center in Carson, Calif.
HOW TO WATCH: CBS (KCTV5 local)
HOW TO LISTEN: 101.1 The Fox
After months of anticipation – beginning with the Draft back in April all the way through offseason practices, training camp and a slate of preseason games – the Kansas City Chiefs will kick off another season on Sunday afternoon against the division rival Los Angeles Chargers.
It's an opportunity to finally put an offseason's worth of work to the test against an opponent – and a familiar one at that.
The Chiefs have won eight-straight matchups over the Chargers dating back to 2014, outscoring Los Angeles by an average of more than 12 points per game.
In fact, Kansas City is only a victory away from the longest winning streak over the Chargers in franchise history. It's an impressive run considering the ever-changing circumstances from season to season, but as far as Head Coach Andy Reid is concerned, the streak doesn't mean a thing on Sunday.
"We don't look at that. We're just getting ready for this team here," Reid said earlier this week. "That's all history - right now is what counts. We have to get ourselves ready for a good team, and this preparation over the next few days is very important."
That preparation includes putting second-year quarterback Patrick Mahomes in a position to succeed against a Chargers' defensive group that held opposing signal callers to the fourth-lowest passer rating in the NFL last season (78.1).
Defenses differ from year to year – and it's important to note that star defensive end Joey Bosa won't be playing in the game with a foot injury - but Los Angeles certainly presents an intriguing test for Kansas City's young signal caller on the onset of his first full season as the starter under center.
"They have a ton of talent everywhere. They've had it for the last couple years and it seems like they just keep adding in players [to their defense]," Mahomes said. "We're just going to try to attack using our strengths and the weapons that we have. Hopefully, we can put up some points and get a win."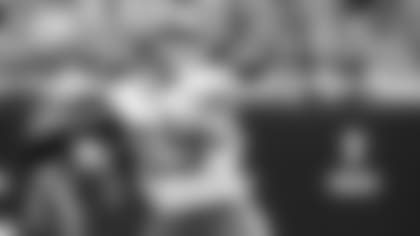 That spirit of consistently attacking the opposition is something that Mahomes expects to be a trademark of the Chiefs' offense this season, beginning with Sunday's contest.
"We want to attack every aspect of the field. I feel like we have the weapons that we can attack short, run the ball, stretch the defense deep, and attack the middle with the guys that we have," Mahomes explained. "We just have to make sure we keep the defense honest on every single play."
One way to demand that honesty from the opposition is to run the ball effectively, and interestingly enough, nobody was better at doing so against the Chargers last season than tailback Kareem Hunt.
Hunt ran for 327 yards in two games against Los Angeles in 2017 – the most the Chargers have allowed against a lone rusher during a single season in team history – but just like Reid, Offensive Coordinator Eric Bieniemy – who was Hunt's positional coach last season - isn't concerned with past performance.
"Every week and every team presents a different challenge. That was last year, and he had his success, but I'm sure they will be gearing up for him this season," Bieniemy said. "We have to make sure we are dotting our I's and crossing our T's and making sure that we are geared up to go out there and do the things that we need to do in order to be effective."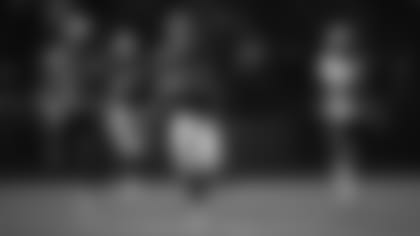 Hunt's effectiveness could very well open up things for the rest of the offense, which means getting the ball in the hands of playmakers Travis Kelce, Tyreek Hill and Sammy Watkins, among others.
"In this locker room, we know what we have here on offense," Watkins said. "We have so many guys that can go out and catch the ball and a confidence that nobody really [knows about], so we can't wait for Sunday to get here so that we can put on a show out there."
And as Watkins and the Chiefs' offense looks to do just that on Sunday, the defense will seek to prevent Chargers' quarterback Philip Rivers from doing the same.
The 36-year-old Rivers was still as effective as ever at moving the ball for the Chargers in 2017, posting a 96.0 passer rating, but in two games against the Chiefs, that figure plummeted to a mark of just 42.9 with six interceptions to just one touchdown.
Furthermore, during the Chiefs' eight-game winning streak over Los Angeles, Rivers has just a 66.2 passer rating against Kansas City while posting a 92.9 mark against the league overall in that span.
It's a certain success that Defensive Coordinator Bob Sutton is hopeful to discover once again.
"I think what it comes down to when you play a guy like this, I don't want to over simplify it, but you have to execute," Sutton explained. "You have to execute at a high rate for an entire game…you can't blink. You can pull out any video you have of this guy and he is going to make some plays that are really hard to make."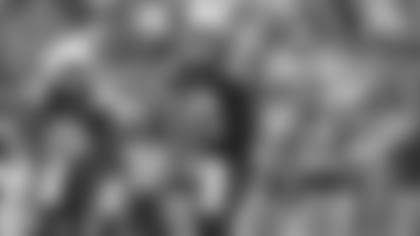 Rivers tends to funnel the bulk of those plays through one primary individual in wide receiver Keenan Allen, who hauled in 102 catches for 1,393 yards and six touchdowns in 2017. A frequent thorn in the Chiefs' side over the years, Allen represents one of the more dynamic pass-catching threats in the league as a whole.
"He's become their top receiver in terms of targets and he's done a great job [in that role]," Sutton said. "He moves around a lot more now…and he's really intense. He's a high-level competitor who is really good at his craft, understands how to run routes and knows the defender and what he likes to do. He's huge for them."
"He can do it all. He can run between the tackles, you can pitch it to him outside and he'll outrun the corners and he can catch it out in the flat – he's tough," said linebacker Reggie Ragland. "He's diverse, which makes it tough as a player, so we've just got to do the best that we can at containing him."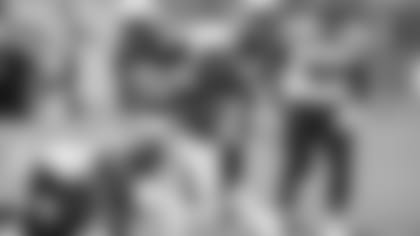 It all sets the stage for an exciting opening weekend of football as Kansas City begins its defense of the AFC West crown. It's been a winding road of grueling practices and meticulous preparation that's led to this point, and finally, the Chiefs are ready to let it all fly on Sunday.
"I'm just going out there and playing to win. I get to compete and play a sport that I love. I get to play with a lot of guys that I have built great relationships with," Mahomes said. "I'm going to just go out there and have fun and, hopefully, win a football game."
Mahomes and the Chiefs will aim to do just that on Sunday at 3:05 p.m. CT.