GAMETIME:12:00 p.m. CT on Sunday, December 10
LOCATION: Arrowhead Stadium in Kansas City, Mo.
HOW TO WATCH: CBS (KCTV5 local)
HOW TO LISTEN: 101.1 The Fox
It all comes down to the next four games for the Kansas City Chiefs.
The Chiefs have dropped six of their last seven contests, falling into a three-way tie with the Oakland Raiders and Los Angeles Chargers atop the AFC West.
It's been a difficult stretch that's taken its toll in the standings, but the opportunity to win a second-straight division title is still very real, as Kansas City controls its own destiny throughout the remainder of the season.
That push includes two critical divisional games at Arrowhead Stadium over the next two weeks, beginning with Sunday afternoon's matchup against the Raiders.
The Chiefs have already seen Oakland once this season, losing in heartbreaking fashion way back on Oct. 19. Kansas City led by one in the game's closing moments before the Raiders ran four plays from the 1-yard line with just seven seconds remaining in the contest – scoring on the final play of the game for the victory.
The loss marked the Chiefs' second defeat in what's culminated into a taxing stretch since, and the matchup will now represent a chance to turn things back around with four games to go.
"It's that time of the year that you've got to come out and you've got to play well," said Head Coach Andy Reid. "This league is so competitive and every week is an important week – that's no different with this week here."
The Raiders are led by quarterback Derek Carr, who owns a 91.9 passer rating in what's been an up and down season for the fourth-year signal caller. He's been outstanding at times, such as his three-touchdown performance earlier this year against Kansas City, but he's also had his fair share of struggles.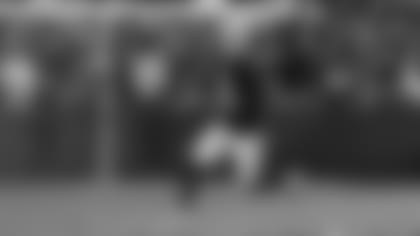 Unsurprisingly, Carr's performance has been a consistent indicator of the final score. The Raiders are 6-1 when he posts a passer rating of 95.0 or more, and 0-4 when he doesn't.
Carr has a number of weapons at his disposal, notably tight end Jared Cook and wide receiver Michael Crabtree, though it remains to be seen if one of his biggest targets in wide receiver Amari Cooper will be on the field as he recovers from an ankle injury.
Cooper, who tallied a career-high 210 yards and two touchdowns in the previous meeting between the two teams, will be a game-time decision on Sunday.
Though regardless of who all is lining up against them, the Chiefs will look to improve a pass defense that's struggled in recent weeks, and they'll do so without cornerback Marcus Peters as he serves a one-game suspension.
"They're a good offensive football team with a really good collection of weapons, from Cooper and Crabtree to the tight end," said Defensive Coordinator Bob Sutton of the Raiders. "We just have to do a great job against them of competing. They certainly got the best of us the last game out, so we'll just have to play better than when we did before."
On the other side of the ball, the Chiefs' offense will aim to recreate the success they found last week against the New York Jets.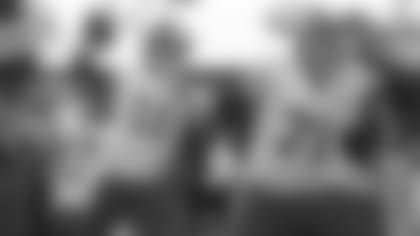 Smith has often found success against the Raiders in his career, winning nine of 11 matchups while tossing 22 touchdowns to just four picks, and he'll look to put together a similar performance on Sunday.
"These division games are so unique because you know each other so well and you have the history and you play each other twice a year," Smith said. "These are hard fought games and they come down to the smallest of things. You scratch and you fight for all those little things. It comes down to the end of the game and who can make the play."
Making several of those plays recently has been wide receiver Tyreek Hill, who has also seemed to be at his best when playing the silver and black. Hill has scored three touchdowns in his last two games against the Raiders, including a 78-yard punt return for a score in last December's matchup between the two teams.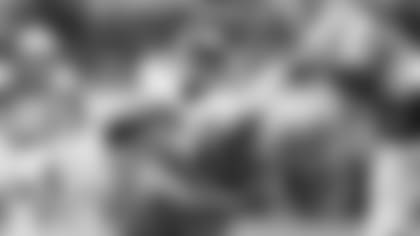 The Chiefs could certainly use a big game from Hill and the rest of the offense as they try to put their four-game losing streak in the rear view mirror.
Kansas City has traditionally thrived when closing out the season at home, going 6-1 in December games at Arrowhead Stadium, and they'll need to do exactly that this year as the Chiefs enter the final quarter of the season with the postseason on the line.