GAME TIME: 7:30 p.m. CT on Thursday, August 9
LOCATION: Arrowhead Stadium in Kansas City, Mo.
HOW TO LISTEN: 101.1 The Fox
It's been 216 days since the Kansas City Chiefs last played a football game, and while this one may not count in the standings, the Chiefs will be back on the Arrowhead grass this Thursday night to kick off the preseason against the Houston Texans.
It's an opportunity for each of the Chiefs' 90 players – from the 23 rookies on the roster to the regulars – to put together everything that they've worked on all offseason long against a common opponent under the lights at Arrowhead Stadium.
And specifically, it will mark the first time that Patrick Mahomes takes the field as the Chiefs' starting quarterback in 2018. Mahomes and the starting offense will play the first quarter on Thursday night, according to Head Coach Andy Reid, providing the 22-year-old signal caller with a taste of game action in his new role.
"I'm glad we get to face someone else finally," Mahomes said on Tuesday. "It's awesome to get out there and get into game mode. It's preseason, but at the same time as a competitor, you want to win. We're going to go out there and try to win a football game."
Though for Mahomes, aside from the final score, Thursday's contest is about progressing as a player ahead of the regular season.  
"First off, being able to get in and out of the huddle clean," Mahomes explained of his goals on Thursday night. "Being able to make the right protection calls and then to go down and hopefully score a touchdown - that would make me a little bit happier. At the same time, you want to be efficient, try to limit mistakes and have a lot of positive plays."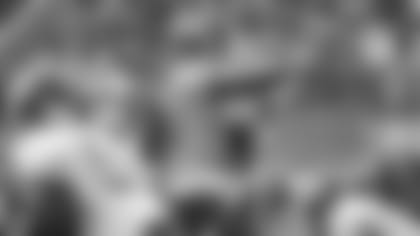 Meanwhile, Reid's expectations for his young quarterback and the starting offense are simple enough. 
"We have a few games, so I'm just expecting the guys to go out and play," Reid said on Tuesday. "When you're only going the first quarter, talking about a couple of series possibly or maybe three if you work it out alright, just go play and see how you do." 
Of course, the preseason is about evaluating depth as much as anything else – something that is particularly important this season with so many new faces up and down the roster.
After all, 46 of the Chiefs' 90 players are entering their first season with the team – many of whom will have a chance to show what they can do during the second, third and fourth quarters on Thursday.
"You're looking for assignment football," Reid said. "You're looking for when the juices get going and how you handle that. You're in the stadium with the fans there. We've had a great turnout [at Training Camp], but it's a little different with the lights on and it's game time. It's one more evaluation period where you have a chance to see these guys [play]."
That evaluation process will continue throughout the preseason, but for many of those players fighting for a roster spot, these games represent the realization of a lifelong dream. Those 23 rookies on the Chiefs' roster, for example, have been preparing for this very moment their entire lives.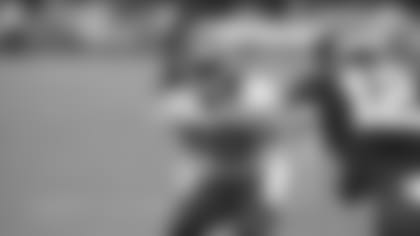 It will also be a significant night for players such as wide receiver Chris Conley, who will be returning to the field after an Achilles injury cut his season short last year.
"It's going to be interesting - it's been a while," Conley said. "I'm going to test some things out. I'm just going to go back and play football and hopefully continue to knock off rust, build chemistry and prepare for this season."
Conley and the rest of the Chiefs will be knocking off that rust against an interesting team in the Texans, who struggled last season after a knee injury sidelined rookie quarterback Deshaun Watson for the bulk of the 2017 campaign.
Texans' Head Coach Bill O'Brien has indicated that Watson will see some action on Thursday, providing the Chiefs' starting defense with an intriguing test right out of the gate.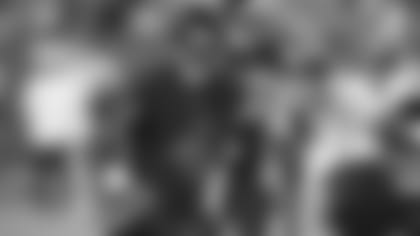 Kansas City has seen plenty of the Texans over the years, winning four of the five regular and postseason matchups between the two teams since 2013.
The Chiefs will try to continue that trend on Thursday as the lights are on, the field is ready to go and the players are set to run out of the tunnel for the first time this year.
Catch the action on Thursday night at 7:30 p.m. on KCTV5.