It's essentially summer break for the Kansas City Chiefs as the team takes a breather before Training Camp gets underway later this month, but we've still had you covered all week here on Chiefs.com.
The Chiefs had some internal news to share this week with the hiring of Mike Cukyne, who will serve as the Vice President of Content and Digital Operations.
Speaking of Kansas City's front office staff, the individuals that facilitate so much of what goes on behind the scenes for the Chiefs were recognized as the best in the league.
Basically, Reynolds and Williams are the two in charge of booking the travel for all of the Chiefs' games, which includes all transportation and security, hotel rooms and accommodations, and making sure that everything goes without a hitch every step of the way.
But their responsibilities don't end there. They also plan events and do all of the logistics for training camp every year, and during practices and workouts, they are running around with the scout team—getting the team prepared for their upcoming opponent.
Click here to learn more about Reynolds and Williams.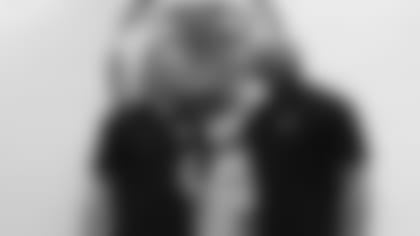 On the field, we took a look back at the historic season put together by the trio of tailback Kareem Hunt, wide receiver Tyreek Hill and right end Travis Kelce in 2017.
Kansas City featured a 1,000-yard running back (Kareem Hunt), a 1,000-yard wide receiver (Tyreek Hill) and a 1,000-yard tight end (Travis Kelce) last season, becoming the fifth team in NFL history to ever have such a trio.
Click here to check out more of what the group of playmakers accomplished last season.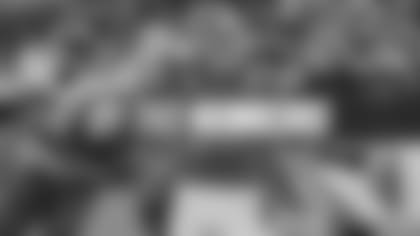 And unsurprisingly, both Kelce and Hill have already been mentioned as top fantasy options for next season.
In addition to those weapons on offense, the Chiefs also went out and signed one of the top wide receivers available on the open market in Sammy Watkins earlier this offseason.
According to the folks over at Pro Football Focus, the signing paired the two best wide receivers at one particular stat together on the same team.
There's a simple thought that guys like Tyreek Hill, and now Sammy Watkins, won't see a lot of press coverage simply because of their speed and the threat of them running past a cornerback who is up in their face. They both have the kind of game-breaking ability that press coverage just invites to have shots taken down the field.
Now, it's easy to simplify that and talk about having help over the top with safeties and all of that, but the coverage stat PFF recently released was eye-popping.
In terms of rating, the Chiefs now boast the league's top two receivers against OFF-MAN COVERAGE from last year.
Meanwhile, somewhere on a beach in Jamaica, the Chiefs Cheerleaders have been busy with the calendar content shoot.