It's never too early to start preparing for fantasy football season, and with training camp less than a month away, it's about that time to start penciling in potential targets for draft day.
The folks over at NFL Fantasy are doing their part in that process by ranking who they believe will be the top 50 players in fantasy this upcoming season. They've been releasing two names per day as part of their countdown, and only a day after tight end Travis Kelce appeared at No. 33 on the list, wide receiver Tyreek Hill checked in at No. 32.
Hill is certainly worthy of such a high ranking because of his unmatched ability to accumulate big yardage on a single play. Sixty-percent of the second-year receiver's total yardage from last season came on plays of 25 or more yards, and his five touchdowns of at least 50 yards led the NFL.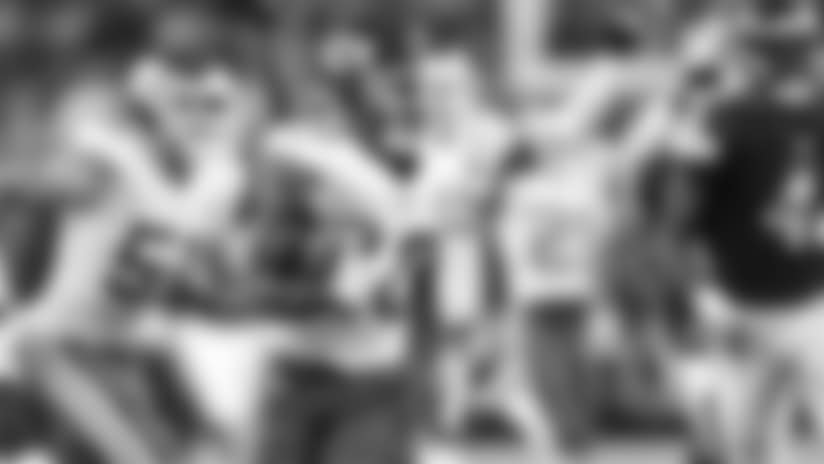 The 24-year-old Hill is also valuable because of his versatility. Head Coach Andy Reid has found numerous ways to get the ball in his young playmaker's hands, including on handoffs out of the backfield and on punt returns.
In all, Hill has accounted for 20 touchdowns during his brief career, averaging a mind-bending 51 yards on those scores.
That unique ability is what makes Hill a top fantasy option yet again heading into 2018.
Follow @NFLFantasy on Twitter to see if any of Hill's teammates make the list.