The Kansas City Chiefs have earned their fair share of praise on the field this season, but it's been their work in the community that's been drawing just as much recognition.
Hill helped bag groceries for unsuspecting families at the Hope WRX Food Pantry in Kansas City, even offering to carry items out to individuals' cars.
"I could come out here every day and do this," Hill said on Monday. "It means a lot to me to give back because I grew up in a small town and I was kind of poor, so I know what it's like to live with no lights and with no food. I don't want anybody to ever have to go through that – nobody – and especially not a kid."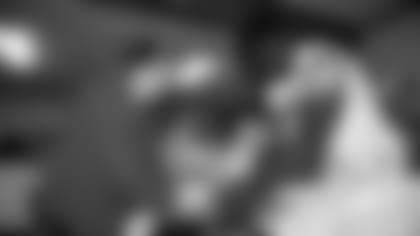 It marks the second-consecutive week that a member of the Chiefs has won the award. Tight end Travis Kelce was recognized with the honor in Week 2 for helping construct a brand-new robotics lab at Operation Breakthrough, providing a safe space and educational opportunities for underserved kids in the Kansas City area.
It's all made for a strong start to the 2018 campaign for each player, both on and off the field.