Travis Kelce is no stranger to accolades, but it wasn't the sixth-year tight end's All-Pro athleticism that garnered recognition on Friday.
"I've been around that organization for a while now, and it's something that's very dear to my heart," Kelce said. "Those kids are awesome. The after-school program that they've been able to put together for these kids is unbelievable. [When I heard they wanted to] open up a new building, I knew I wanted to help out in some way. They said the robotics team could use a new lab, so I jumped on it as fast as I could."
In addition to Operation Breakthrough students, the new lab will be available to 175 kids from three local elementary schools as well as 100 freshmen at a nearby high school. Kelce donated $45,000 to build the new facility – half from his 87 & Running Foundation and the rest from his own pocket.
The announcement comes on the heels of Kelce's third-annual "Walk the Walk" fashion show benefiting a local hospital. 
Both gestures exemplify the kind of person that Kelce is.
"I used to look up to athletes as superstars and heroes, so I understand how my influence can help out kids," Kelce explained. "I can give them a positive image and give them a motivation to do something special in their lives. That's one way that I knew that I could relate to people."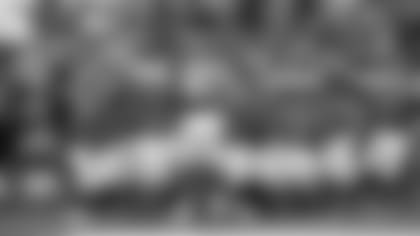 Kelce has done plenty of that throughout his time in Kansas City, and Head Coach Andy Reid has noticed.
"Travis has a big heart," Reid said. "I have a story for you - we were at training camp and went out to [dinner]. The tight ends were there and this little kid saw Travis, came up and gave him a hug and wouldn't let go. Travis embraced it. He made that little guy feel like he was the greatest kid on Earth. That's how he rolls – he has a good heart."
It's just the way that Kelce carries himself.
"It makes me feel like a kid again. It reminds me of what I am to this community and what I can be for the future," Kelce added. "It's just an awesome feeling."
To learn more about the 87 & Running Foundation, click here.