If you're going to make the trip to St. Joseph, Missouri for Kansas City Chiefs training camp this year, which is presented by Mosaic Life Care, there are a few things you need to know.
Here's a quick guide to make sure you've got all your bases covered.
There are 15 practices set to be open to the public for Chiefs training camp this year, and only three of them will have an admission charge (Missouri Western State University does charge a $5 parking fee per day).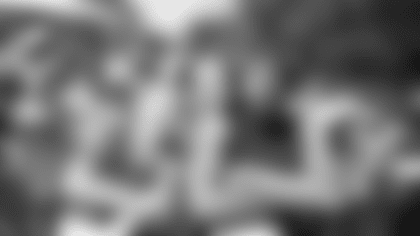 The first day of camp (Thursday, July 26), Gatorade Junior Training Camp Day (Saturday, July 28), and Family Fun Day Presented by Family Center Farm & Home (Saturday, August 4) are the only days all camp long that will require an admission fee ($5).
Every other day at camp is free admission.
2. Start Times and Schedules
Outside of the first practice on Thursday, July 26 (3:30 p.m.), the rest of the practices begin at either 8:15 a.m., or 9:15 a.m.
3. Key Dates You Need to Know
Here's what you need to know about some of the key dates for camp this year.
First Open Practice (Thursday, July 26)
To launch training camp the Kansas City Chiefs will have a 3:30 p.m. practice followed by a full-team autograph session. Bleacher and hillside seating are available. If planning for hillside seating pack a blanket or bag chair. Fans can grab the official Kansas City Chiefs Training Camp Guide for information about the team's stay in St. Joseph and to collect autographs. Admission for the event is $5 per person. Children ages three and under are admitted for free.
Following the practice, the Back to Football Celebration at Bill Snyder Pavilion will feature a concert by Kansas City-based rock band Minor Rewind, HiHo Bar & Grill selling Anheuser-Busch products and kids will enjoy free popsicles and extended kids' zone hours.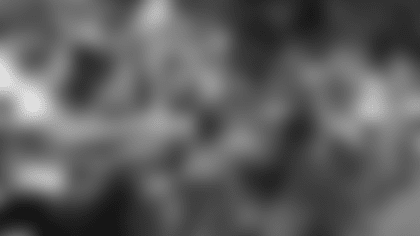 Gatorade Junior Training Camp (Saturday, July 28)
Train like the pros at the 2018 Gatorade Junior Training Camp on Saturday, July 28. The football clinic is led by coaches and players from MWSU and focuses on football fundamentals and skill development for athletes in the 12-14 age range.
The camp will be held on the Spratt Memorial Stadium Complex field starting at 8 a.m. Chiefs practice is at 8:15 a.m. and there will be a $5 admission fee per person.
Season Ticket Member Days (Sunday, July 29 & August 5)
For the first time, on July 29, the Chiefs will host a post-practice tailgate for Season Ticket Members featuring food stations from VanZino's BBQ, Nothing Bundt Cakes and Aramark.
On the following Sunday, August 5, the annual STM pancake breakfast will be held prior to practice. As an added benefit on August 5, wristbands will be provided during the pancake breakfast to the first 500 STMs and their guests, providing them exclusive access to the viewing 'hill' (located in the south end zone) during practice.
For both days, parking is complimentary for all STMs and tickets to each event have been loaded to their online accounts which can be accessed and presented via their mobile device. An exclusive STM Flag will also be given out each day, while supplies last. Chiefs Cheerleaders and KC Wolf will be making guest appearances and STMs will have the opportunity to purchase merchandise at the Pro Shop for 30 percent off.
Following practice, there will be a team autograph session. In the event of inclement weather, either event may be cancelled and not rescheduled.
Family Fun Day Presented by Family Center Farm & Home (Saturday, August 4)
The Kansas City Chiefs are back again with Family Fun Day presented by Family Center Farm & Home on Saturday, August 4. Families can take part in the kids' zone complete with inflatables, a rock wall, face painting and balloon artists. KC Wolf and the Chiefs Cheerleaders will be available for photo opportunities.
Following practice there will be a full-team autograph session will take place. Admission for Family Fun Day presented by Family Center Farm & Home is $5 per person. Children ages three and under are admitted for free.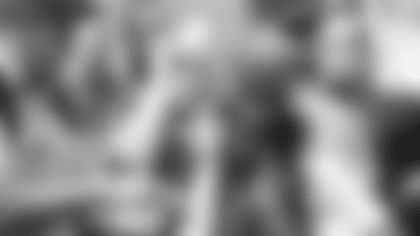 Alumni Day (Saturday, August 11)
During practice, Chiefs alumni are invited to watch practice in a special VIP tent and from the sidelines. After practice, the alumni will join the team in the autograph session. All alumni will then be invited to Mosaic Life Care – St. Joseph for lunch and a visit with patients.
Throughout the day Chiefs Kingdom Rewards will be offering unique opportunities, and KC Wolf and Chiefs Cheerleaders will be making guest appearances.
Military Appreciation Day/Last Day of Camp (Tuesday, August 14)
The Chiefs will again host Military Appreciation Day at Training Camp, which is presented by Mosaic Life Care. This day will provide VIP experiences for select members of the armed forces, including soldiers stationed at local installations in Chiefs Kingdom.
The event again comes on the closing day of training camp in St. Joseph.
Again, this year, there will be static displays of military vehicles/equipment on-site from the Kansas National Guard for fan interaction during the course of the day's festivities and will include interaction by Chiefs players and coaches with these select military members. Complimentary parking will be provided if military members show their Military ID.
4.    Autograph Sessions by Position Groups Each Day
On days when the team is not doing a full-team autograph signing, certain position groups will be staying after practice to sign autographs for fans.
Below is the position group autograph schedule.
Running Backs/Quarterbacks/Specialists: Friday, July 27; Saturday, August 11
Linebackers: Monday, July 30; Sunday, August 12
Wide Receivers/Tight Ends: Thursday, August 2; Tuesday, August 14
Offensive Line/Defensive Line: Wednesday, August 1; Tuesday, August 7
Defensive Backs: Monday, August 6; Monday, August 13
5. Chiefs Kingdom Rewards Information
Chiefs Kingdom Rewards, where fans go to play and win, is a program that lets fans earn and redeem points for exclusive Chiefs prizes. It's easy to sign up, and even easier to start earning points. If not a member already, fans can join for free by visiting www.chiefskingdomrewards.com or by downloading the Chiefs Mobile app and signing up through the app. Listed below are featured rewards being offered at 2018 Chiefs Training Camp presented by Mosaic Life Care.
Daily Training Camp prizes such as Priority Autograph Area Access and Sideline Passes are available now on Chiefs Kingdom Rewards.
Anyone who enters a promo code will be automatically entered into a raffle for an autographed Chiefs jersey. More codes means more chances to win.
Boosted points for redeeming codes found only by following @ChiefsRewards on Twitter.
6. Chiefs Pro Shop Training Camp Specials
Throughout camp, the Chiefs Official Pro Shop will offer special discounts on various items in the merchandise tent, including headwear, Nike T-shirts, women's apparel, youth apparel and Under Armour gear. Additional discounts will be offered exclusively to Season Ticket Members and military personnel on specific camp dates. The Pro Shop is located opposite the practice fields next to the kids' zone at Spratt Memorial Stadium Complex.
7.    General Information
Food and beverage tents will be available before and during practice sessions.
The Chiefs would like to remind everyone that although the team makes every attempt to practice outside in front of fans, if the club has to move practice inside due to weather or other reasons presented, practice will be closed and an announcement will be made via www.chiefs.com and on official team social media accounts.
All walkthrough practices are closed to the public.
It only takes one hour to get to Missouri Western State University from Arrowhead Stadium and is just 30 minutes north of the Kansas City International Airport (MCI).
In addition, it's only two hours from Omaha, Neb. and Topeka, Kan., and three hours from Des Moines, Iowa and Columbia, Mo.
Just like the players are doing on the field, make sure you get prepared for the season by bringing your tailgate up to training camp.
Missouri Western State University offers plenty of space to tailgate. There's ample room in parking lot H for fans to tailgate and it's encouraged. But remember, for training camp, alcohol is not permitted!
9. Check out St. Joseph after practice
There are other cool things to do in St. Joseph besides training camp. When you're not at Chiefs practice, there are plenty of other things to do, including the Patee House Museum, the Missouri Theater and the Remington Nature Center.
For easy step-by-step directions, type in the address of Missouri Western State University:
4525 Downs Drive
St. Joseph, MO 64507
Parking on campus will be available in Lot H. Fans will be charged $5 per day to park. There is no free parking spaces on-campus. ADA parking is available in lot H. ADA parking in front of Baker Family Fitness Center is more convenient for guests requiring a level entrance. Parking for buses and RVs has been set aside in Lot H at a rate of $15 per vehicle.
From the SOUTH (Kansas City, MO/KS)
Approximate distance - 55 miles
Estimated drive time - 1 hour
Take I-29 North
Take exit 46A to merge onto US-36 East.
Take the first exit, which is Riverside Rd. Turn left.
At the second stoplight, turn left on Mitchell Ave.
Go about one mile - Missouri Western State is on the right
From the NORTH (Omaha, NE)
Approximate distance- 134 miles
Estimated Drive Time - 2.5 hours
Take I-29 South
Take exit 47 for MO-6
Turn right at MO-6W/Frederick Ave.
Turn left at Woodbine Rd.
Turn left at Faraon St.
Take first right on James McCarthy Dr.
From the EAST (Chillicothe, MO)
Approximate distance- 74 miles
Estimated Drive Time - 1.5 hours
Take 36 Hwy West.
Take the Riverside Rd. exit.
Turn right onto Riverside Rd.
At the first stoplight, turn left onto Mitchell Ave.
Go about one mile - Missouri Western State is on the right side of Mitchell
Approximate distance- 17 miles
Estimated Drive Time - 31 minutes
Take 36 Hwy East.
Take the Riverside Rd. exit.
Turn left onto Riverside Rd.
At the second stoplight, turn left on Mitchell Ave.
Go about one mile - Missouri Western State is on the right