The Kansas City Chiefs made a few coaching changes this offseason that should benefit one of the most important areas of their defense heading into 2018.
In their 3-4 defensive scheme, the responsibilities asked of their inside and outside linebackers are completely different, and so they decided it was time to split those two up and have the players' time become more specialized to their specific position.
Last year, both the inside and outside linebacker positions worked together under long-time assistant coach Gary Gibbs, who is not returning for the 2018 season.
The Chiefs now have both an inside linebackers coach in Mark DeLeone, who was the assistant linebackers coach last year, but they now also have an outside linebackers coach in Mike Smith, who was the assistant defensive line coach last season.
With this change, the players can now have more focused time on their specific positions.
"Splitting it up was good, it's a big job," Chiefs coach Andy Reid noted. "I've been happy with what they've done there."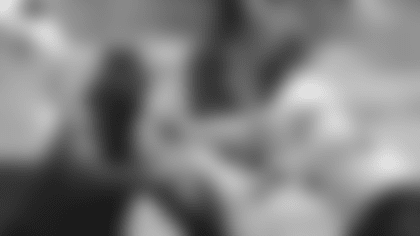 It's important to note that Smith did help with the outside linebackers on their pass rush in the second-half of last season, which most-likely went over well with everyone as he moved into this new permanent position over the offseason.
The Chiefs had 10 sacks in their final four games, including two from then-rookie Tanoh Kpassagnon in the Week 17 game against the Denver Broncos.
Smith now has had an entire offseason to develop young guys like Kpassagnon and prepare to get the most out of this year's second-round pick out of Ole Miss, Breeland Speaks, while also working with veterans Justin Houston, Dee Ford, Frank Zombo, and others.
"It's been a smooth process," Smith explained of the transition. "That's how we did it in New York. That's how (defensive coordinator) [Bob] Sutton and I met each other, he was the inside linebackers coach there and I was working with the outside guys."
Smith spent three years (2010-12) with Sutton and the Jets as their outside linebackers' coach, so it's nothing new to him. He also played the position at Texas Tech before being drafted by the Baltimore Ravens in 2005. He spent four years playing with the Ravens before he moved on to coaching.
"I think it's great just to have an outside linebackers coach," veteran Justin Houston explained. "There's so much we get to do now just focusing on ourselves and the little things we need to work on. I think last year, we had a lot going on—you had to coach a lot of guys, both inside and out. It's hard to do that in the little bit of time we had.
"Now you have a separate coach, so we can just focus on one thing."
Last year, the Chiefs finished with just 31 sacks as a team, and they had only 28 the year before, which put them in the bottom half of the league in both cases.
Smith said the time he spent with the guys last year working on their pass rush gave him an idea of what each guy brings to the table, which helped him in his transition. He also said the feedback from the guys on the more specialized drills they've been doing at practice has been well received.
"They love it," Smith explained. "I teach a lot of different things. All of those guys are only going to have two or three moves, but everybody is different. Dee [Ford] is different than Justin [Houston], so we work a lot of different things.
"And a lot of those moves tie together to other things, you're chopping, leaning, dipping—it all ties together, but we're working everything."
Above all, Smith said his message to his guys on what makes an elite pass rusher is a simple one.
"You've got to be relentless. Period. A lot of your sacks come off of second and third effort, especially at this level," Smith noted. "These offensive tackles are big and good. Obviously, you have to have good technique, but be relentless. I think one of the great things about Tamba (Hali)—that's what he was. Hali was relentless. You can't stop."
While Smith had a history with most of the outside linebackers on the Chiefs' roster right now from being here the past couple of seasons, he did share his thoughts on the new guy—Speaks, who has impressed thus far in a short time.
"He's a football guy," Smith explained of Speaks. "He's smart and he's got instincts—things come naturally to him. The thing with him—like any (transitioning) 4-3 end—they're not used to dropping (in coverage), and so for him to pick it up this quick and at least get a feel for it is pretty good."
Smith continued about what has stood out the most about Speaks.
"Just the way he carries himself," Smith added. "He almost carries himself like a vet. He walked into the room and it's just like he's done it before."
For the inside guys with DeLeone, whose father, George, is a longtime college and NFL coach, the transition has been just as smooth.
"He's very smart," linebacker Reggie Ragland explained of DeLeone. "He understands us and he's relatable. Off the field, he's funny and likes to joke around with us. On the field, he's serious and he knows his stuff. As a coach, I respect that. He knows when to turn it on and off."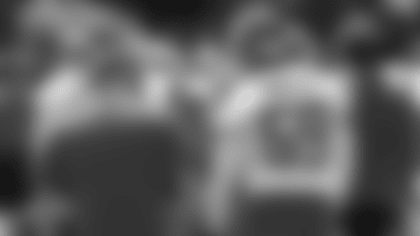 "I think Mark has done a heck of a job," Reid noted. "He's got some new faces there that he's working with, but he's a good teacher. His dad is a heck of a coach, great character, too. So, he's kind of grown up with this thing and understands what it takes."
"I'm a coach's son," DeLeone added. "I grew up around players and coaches, so I feel I have an ability to relate to them. But overall, I'm just really lucky with the guys we have here and that we all mesh together so well with our personalities."
When Ragland was traded for last year coming over from the Buffalo Bills a week before the season beginning, it was DeLeone who spent a lot of extra time with him to make sure he was up to speed as soon as possible.
"That's hard for anybody," DeLeone explained of Ragland needing to learn the system last year quickly. "He also didn't play football for an entire year because of a torn ACL the year before, so he really had no preparation and still ended up starting the last 10 games for us.
"There were details in the defense that he never got because he really wasn't here last year, but now he's getting that and it's going to improve his impact greatly."
One of the Chiefs' biggest moves of this offseason was the signing of free agent inside linebacker Anthony Hitchens, who was one of the top defensive players available and is already a big fan of DeLeone's.
"He knows all the positions. He has all the answers," Hitchens explained. "I can just tell it's going to be an easy system to learn because everyone knows it. It's a little harder if some coaches aren't on the same page or don't know as much as the others. All the coaches here know everything."
Part of the reason DeLeone knows this defense so well is that it's the one he grew up learning when he first broke into the NFL back in 2012 with the New York Jets, where he first met Chiefs' defensive coordinator Bob Sutton, who was the assistant head coach and linebackers' coach at the time. Smith was also there coaching the outside guys at the time.
"The communication between me and Bob (and Mike Smith as well), the three of us all communicate really well and there's really good flow," DeLeone explained. "But I'm really just appreciative of the opportunity I was given here because there aren't a lot of 30-year-old position coaches in the NFL. Coach Reid took a chance on me, and between him and Mr. Hunt giving me the opportunity, and Bob Sutton, who has done more for me and my career than anyone else, I'm just really fortunate.
"There's also not a lot of guys who have as good of people playing for them as I do. I love going to my meetings. I love talking to my guys and coaching them. They make it much easier on me."
Between Ragland and Hitchens, plus guys like Terrance Smith, Ukeme Eligwe and the recently-drafted Dorian O'Daniel, there's plenty of talent for DeLeone to groom the middle of the Chiefs' defense.
And the bond between Ragland and Hitchens has carried itself off the field as well.
"We're getting more and more on the same page," Ragland noted. "We hang out on the weekends with each other—always texting each other. We're always talking about ball and stuff. I feel like we're starting to get a bond with each other.
"It's going to be a dynamic duo."
It doesn't take long while watching practice to see that Smith and DeLeone have already put their stamp on things as the drills and practices have a different look with a certain amount of attention that can now be put on those positions.
It remains to be seen what that impact looks like but for a defense that's looking to improve off its 2017 performance, the fact that there's a lot more intense and personal attention being put on the inside and outside linebacking positions—as important as they are—there's reason to feel good about where things are headed.