After the Kansas City Chiefs lost their starting running back in Jamaal Charles to a torn ACL suffered in last Sunday's game against the Chicago Bears, all eyes now look forward to who will be taking those reps in his place for the rest of the season.
"You know you're not going to replace Jamaal," Chiefs coach Andy Reid mentioned on Monday afternoon. "He's one of the best – really, when it's all said and done – one of the best in the history of the game."
The Chiefs will look a few in-house options first, including third-year player Knile Davis, who has shown during his career that he can help win games as a featured back.
Another option is second-year player Charcandrick West, who has a fantastic story after signing as an undrafted college free agent out of Division II Abilene Christian University before last season.
De'Anthony Thomas has spent more time as a receiver this season but has experience as a running back and knows the offense, so he's another option there as well.
The final in-house option is Spencer Ware, who was recently promoted to the active roster and provides a combination of skill sets for the Chiefs to possibly try and utilize.
In any case, the production and presence Charles was able to provide the Chiefs offense will be impossible to replace, but Reid said it's about working with what's available now.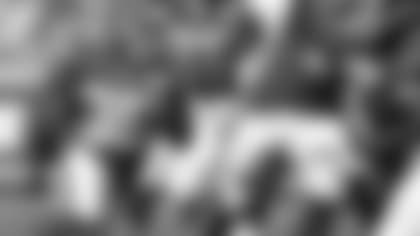 "You find out and exploit the strengths of those other players," Reid explained. "That's the challenge as a coach, to make sure you're putting them in a good position to do that. We've had some success at that position doing that, Knile [Davis] has had some big games for us here when he's been called on.
"Charcandrick [West] is getting better every week, so we can surely move forward and still be successful there."
Because Charles has been such a prominent fixture in the backfield and stat sheet throughout his eight years with the Chiefs, here's a quick bit about the four in-house options the Chiefs will look towards as they move forward.
Davis has carried the ball 215 times for 732 yards with 11 touchdowns in 37 career games.
"We have a lot of trust in Knile [Davis]," Reid said on Monday. "He's a one-cut guy and he's going to bring all 225 pounds with him. He's different though than what Jamaal [Charles] was and what Charcandrick [West] is."
Davis was the second of two third-round picks (No. 96 overall) the Chiefs had back in 2013. He played collegiately at Arkansas.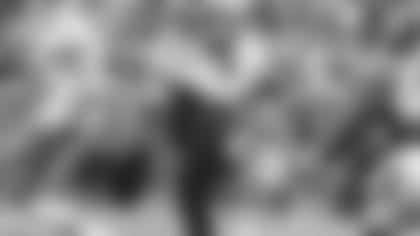 Back in his rookie season in 2013, Davis was asked to carry the load for the Chiefs in their Week 17 matchup with the San Diego Chargers.
Davis finished that game with 81 yards rushing and a couple of touchdowns.
In the Chiefs playoff game against the Indianapolis Colts that same year, Davis carried the ball 18 times for 67 yards and a touchdown after Charles left early because of a concussion. He was also a factor in the receiving game, grabbing 7 catches for 33 yards and a touchdown.
While the Chiefs ultimately lost both of those games, Davis showed he can handle the lion's share of the carries and help the team be in a position to win a game if called upon—something he ultimately proved early in 2014.
With Charles missing time because of an ankle injury, Davis once again stepped up for the Chiefs offense.
In the three games against the Denver Broncos (Week 2), Miami Dolphins (Week 3) and New England Patriots (Week 4), Davis carried the ball 70 times for 318 yards with 3 touchdowns.
His breakout performance was against the Dolphins in Week 3, when a winless Chiefs team went on the road and needed Davis to carry the load.
Davis finished with 32 carries for 132 yards and a touchdown to help the Chiefs pick up their first win of the season.
He brings a north-and-south approach to running the football.
"If you want to go downhill, Knile's a good one to go downhill with," Reid explained. "That's one thing he can do, it's not a secret to the National Football League because he's done it.
"Knile is going to pound you and he's got real good speed to go with that."
After a standout career at Abilene Christian University (Texas) during which he ran for more than 2,000 yards with 8 touchdowns, West was signed by the Chiefs as an undrafted college free agent in the spring of 2014.
West spent OTAs and training camp with the Chiefs and was signed to the practice squad on August 31, 2014.
Just a couple of months later, on November 11, West was promoted to the active roster.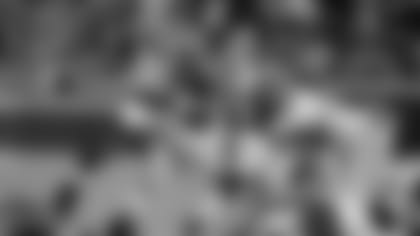 As a rookie, West played just four offensive snaps in six games and didn't have a single carry, but he did have 61 snaps on special teams.
Now in his second season, West has considerably less experience on the field than Davis, although he was one of the bright stars of OTAs, training camp and the preseason this year.
During the preseason, West was a standout with 28 carries for 136 yards (4.85 ypc), also adding 6 receptions for 45 yards in limited action.
He's also seen more action over the past two regular season games than Davis.
West has carried the ball 12 times for 48 yards over the past two games compared to Davis' 2 carries for 2 yards. 
West brings a bit more shiftiness and lateral agility than Davis, although both are successful in their own right.
"So [Jamaal] and [Charcandrick] were closer together (skill set-wise) than what Knile is as far as the quick moves," Reid explained. "You know the feet and dancing and all of that stuff."
After Sunday's loss to the Bears, West had mixed emotions.  
"It's heartbreaking to see one of my friends go down, my brother go down," West said, "but I'm just going to step up and do my part. Whatever they call on me to do, I'm going to be there.
"Whatever the team needs me to do, I'm going to be ready to do that."
Thomas, the second-year scat back out of Oregon, moved from running backs coach Eric Bieniemy's room—where he spent last season as a rookie—to receivers coach David Culley's room, this season.
In any case, Thomas might find himself lining up in the backfield at times again moving forward.
"De'Anthony [Thomas] has got running back possibility there too," Reid said, "and he has experience."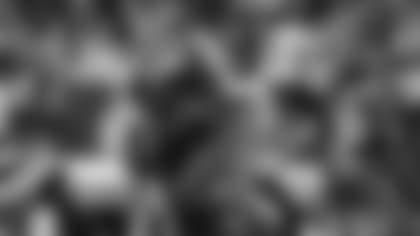 Although his skill set lends himself to lining up in a variety of places, Thomas' open-field ability will be counted upon to provide some of those big plays we've become accustomed to with Charles over the years.
In 17 career games, Thomas has 19 carries for 116 yards and a touchdown.
Ware is a third-year player out of LSU who originally came into the NFL as a sixth-round pick of the Seattle Seahawks (No. 194 overall) back in 2013.
After spending all offseason with the Chiefs, Ware signed to the Chiefs practice squad on September 8, 2015.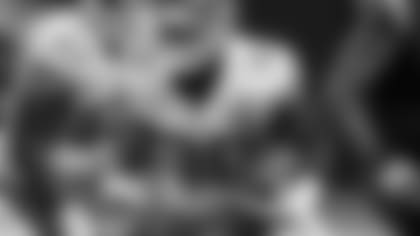 He was elevated from the practice squad to the active roster on Tuesday.
"He's worked very hard getting himself in that position," Reid said of Ware. "We thought he had a good preseason and training camp. He had the opportunity to play both (running back and fullback), which makes him valuable, obviously that's why we kept him.
"He's got good hands and is a good blocker."
During his three years at LSU, Ware carried the ball 295 times for 1,249 yards with 10 touchdowns, adding 39 receptions for 404 yards and 2 touchdowns as well.