There aren't a lot of people out there who are qualified to make a truly educated and comprehensive list of the greatest football players of all time—even going back and including players from the early days of the American Football League before the merger with the NFL, which was led by none other than Kansas City Chiefs' Founder Lamar Hunt.
It'd take someone who has been around the game and evaluating players for decades to make such a list, and someone who is still actively involved in the game today.
While that list can't be long, there is at least one guy who truly fits that mold.
Gil Brandt—the legendary personnel man who spent almost three decades building the Dallas Cowboys into a powerhouse that put together 13 division titles and a winning record for 20-straight seasons (1966-85), and who is also responsible for many of the scouting techniques that are still used today—is that guy.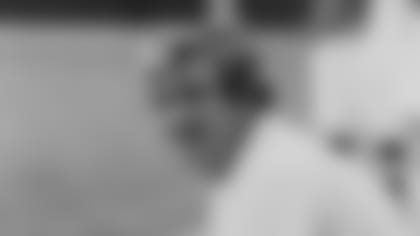 Brandt is currently a senior analyst for NFL.com and is still very much around the game.
Recently, Brandt did a ranking of the best players in NFL history at every position, and it included 21 different players who at one time or another played for the Chiefs.
From the early days of the AFL to present day, here's a look at the 21 different Chiefs who were listed among those in Brandt's rankings as the best to ever play at their respective positions.
The best linebackers to ever play, according to Brandt:
Kansas City Chiefs (1989-99)
» Voted to nine Pro Bowls, First-Team All-Pro twice
» Recorded 126.5 career sacks, which ranks No. 16 on the all-time list
» Enshrined into the Pro Football Hall of Fame
Kansas City Chiefs (1963-74)
» One-time Super Bowl champion
» Voted to nine Pro Bowls, First-Team All-Pro six times
» Enshrined into the Pro Football Hall of Fame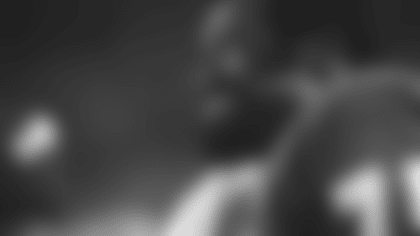 Kansas City Chiefs (1967-77)
» One-time Super Bowl champion
» Voted to eight Pro Bowls, First-Team All-Pro three times
» Enshrined into the Pro Football Hall of Fame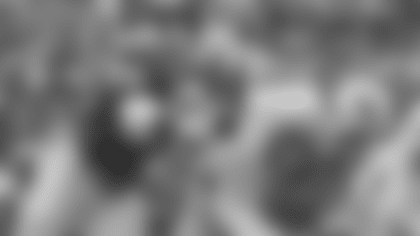 The best tight ends to ever play, according to Brandt:
Kansas City Chiefs (1997-2008), Atlanta Falcons (2009-13)
» Voted to NFL-record 14 Pro Bowls, six-time First-Team All-Pro
» NFL 2000s All-Decade Team
» Holds NFL records for career receiving yards (15,127), receptions (1,325) and touchdowns (111) for tight end
» Started 120 NFL games, second-most for tight end
The best quarterbacks to ever play, according to Brandt:
San Francisco 49ers (1979-92), Kansas City Chiefs (1993-94)
» Four-time Super Bowl champion, three-time Super Bowl MVP
» Voted to Pro Bowl eight times, All-Pro First-Team three times
» 40,551 career passing yards, 273 career touchdowns, 92.3 career passer rating
» Enshrined in Pro Football Hall of Fame
Houston Oilers (1984-93), Minnesota Vikings (1994-96), Seattle Seahawks (1997-98), Kansas City Chiefs (1999-2000)
» Voted to Pro Bowl nine times, First-Team All-Pro once
» 49,325 career passing yards, 291 career touchdowns
» Enshrined in Pro Football Hall of Fame
The best running backs to ever play, according to Brandt:
L.A. Raiders (1982-92), Kansas City Chiefs (1993-97)
» Voted to six Pro Bowls, First-Team All-Pro once
» Led league in rushing touchdowns twice and rushing yards once
» 12,243 career rushing yards, 144 career rushing touchdowns
» Enshrined in Pro Football Hall of Fame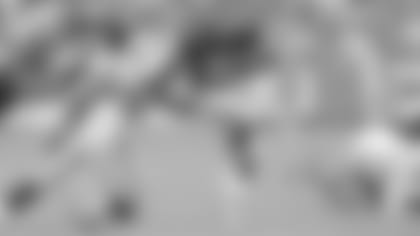 The best defensive tackles to ever play, according to Brandt:
Kansas City Chiefs (1963-75)
» One-time Super Bowl champion, two-time AFL champion
» Voted to eight Pro Bowls, First-Team All-Pro four times, six AFL All-Star games
» Played in 182 career NFL games, including 166 consecutively
» Enshrined into the Pro Football Hall of Fame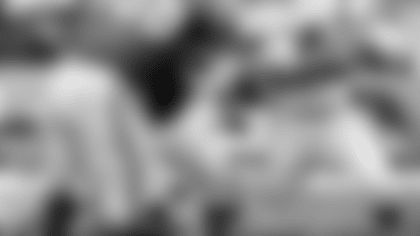 Kansas City Chiefs (1968-74), Houston Texans (1974-80), Detroit Lions (1980-81)
» One-time Super Bowl champion
» Voted to six Pro Bowls, Firs- Team All-Pro one time
» 1975 NFL Defensive Player of the Year
» Unofficially had 68 sacks and 14 forced fumbles in 14 NFL seasons
» Enshrined into the Pro Football Hall of Fame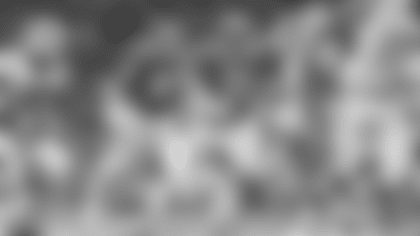 The best safeties to ever play, according to Brandt:
Kansas City Chiefs (2010-present)
» Voted to five Pro Bowls, three-time First-Team All-Pro
» 427 tackles, 14 interceptions, 50 passes defensed, five defensive touchdowns in seven NFL seasons
Dallas Texans/Kansas City Chiefs (1960-71)
» Super Bowl champion (IV), three-time AFL champion
» Voted to six AFL All-Star teams, one Pro Bowl, First-Team All-Pro once
» Led AFL in interceptions in 1966, led NFL in 1970
» Named to the AFL All-Time Team
» Finished career with 57 interceptions and 17 touchdowns (15 on offense)
The best guards to ever play, according to Brandt:
Kansas City Chiefs (1993-2006)
» Walter Payton NFL Man of the Year (2003)
» Voted to 12 Pro Bowls, First-Team All-Pro two times
» Started 223 of 224 NFL games
» Enshrined into the Pro Football Hall of Fame
Dallas Texans/Kansas City Chiefs (1961-73), Washington Redskins (1974)
» One-time Super Bowl champion
» Voted to nine Pro Bowls, First-Team All-Pro six times
» Kansas City Chiefs Hall of Fame inductee
Kansas City Chiefs (1963-76)
» One-time Super Bowl champion (IV), two-time AFL champion (1966, 1969)
» Voted to AFL All-Time Team
» Voted to AFL All-Star team five times, First-Team All-AFL twice, Pro Bowl twice
» Voted into Chiefs Hall of Fame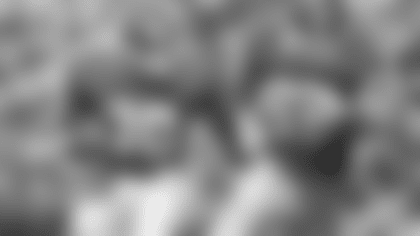 The best cornerbacks to ever play, according to Brandt:
New York Jets (2007-12, 2015-16), Tampa Bay Buccaneers (2013), New England Patriots (2014), Kansas City Chiefs (2017)
» One-time Super Bowl champion
» Voted to seven Pro Bowls, First Team All-Pro four times
» Recorded 29 career interceptions
New England Patriots (1995-2004) New York Jets (2005, 2008) Kansas City Chiefs (2006-07), Denver Broncos, 2009
» Three-time Super Bowl champion
» Voted to five Pro Bowls, First-Team All-Pro two times
» Recorded 53 career interceptions, seven of which he returned for touchdowns
Kansas City Chiefs (1983-1993) Oakland/Los Angeles (1994-1998)
» Voted to four Pro Bowls, First-Team All-Pro two times
» Recorded 42 career interceptions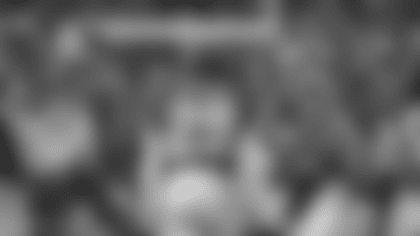 The best placekickers to ever play, according to Brandt:
New Orleans Saints (1982-94), Atlanta Falcons (1995-2000), (2006-07), New York Giants (2001), Kansas City Chiefs (2002-03), Minnesota Vikings (2004)
» Voted to seven Pro Bowls, First Team All-Pro three times
» Made 565-of-709 career field-goal attempts (79.7%)
» One of four placekickers enshrined in the Pro Football Hall of Fame
Kansas City Chiefs (1967-79), Green Bay Packers (1980-83) Minnesota Vikings (1984-85)
» One-time Super Bowl champion
» Voted to six Pro Bowls, First-Team All-Pro one time
» Made 373-of-558 career field-goal attempts (66.8%)
» One of four placekickers enshrined in the Pro Football Hall of Fame
The best punters to ever play, according to Brandt:
Kansas City Chiefs (1963-77), New England Patriots (1978)
» Super Bowl Champion (IV)
» Voted to Pro Bowl three times
» Member of the AFL All-Time Team
» Four career punts of more than 70 yards
» 1,072 career punts for 46,139 yards and a 43.0 average
The best defensive ends to ever play, according to Brandt:
Kansas City Chiefs (2004-07), Minnesota Vikings (2008-13), Chicago Bears (2014-15), Carolina Panthers (2015)
» Voted to five Pro Bowls, First-Team All-Pro four times
» 2011 NFL Defensive Player of the Year
» Two-time NFL sack leader
» NFL-record four career safeties
» Recorded 136 career sacks (No. 11 on the all-time list), 57 pass deflections and 31 forced fumbles