The Kansas City Chiefs held their second padded practice in as many days Tuesday after their day off on Sunday.
The Chiefs are currently looking forward to their second preseason game of the year coming up this Saturday, when they take on the relocated Los Angeles Rams.
If you haven't read them, you can find Monday's observations here.
Here are Tuesday's observations:
1. Running back Jamaal Charles was activated from the PUP List and returned to the practice field.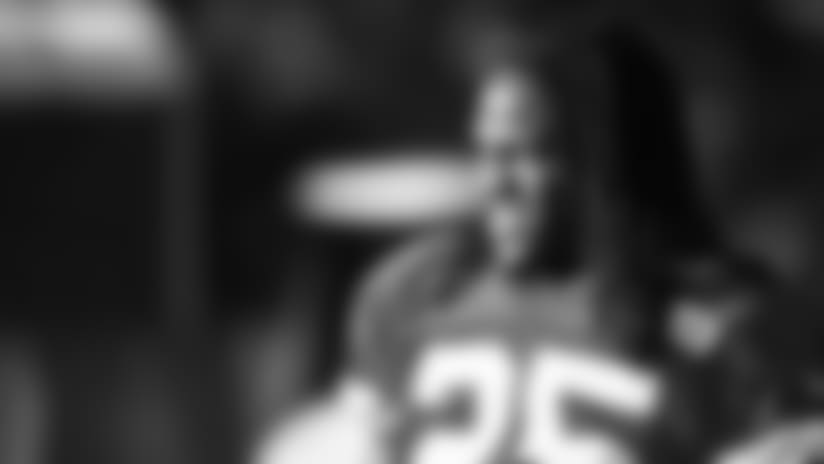 As we first reported this morning, the Chiefs opted to activate the franchise's all-time rushing leader, Jamaal Charles, from the PUP List this morning.
Charles participated in individual work before departing with the training staff to continue his rehab process. Here is the full statement from Chiefs head athletic trainer Rick Burkholder, who emphasized that this is still a day-to-day process:
"With Jamaal [Charles], what you saw this morning is part of our process. It's all pre-planned stuff. With the rules in the NFL with PUP, our coaches can't have him out doing anything and be able to evaluate them like we do as athletic trainers. This was the next step in the fine-tuning process where he got to go through some stuff with Coach [Eric] Bieniemy. Coach Bieniemy and Coach [Andy] Reid will evaluate what he did and get back to us. We'll tweak his rehab so that he gets closer to playing. It's an absolute day-to-day process. We'll evaluate every day that he's out here. We'll change what we're doing up in the fieldhouse as well as on the field. And then we'll give him more and more as we go.
"The next couple days he may do exactly what he did today. But we'll keep feeding him more of practice until we can get him back into where he's ready to play in the game. We have to take him off PUP to allow Eric Bieniemy and Coach Reid to evaluate him. That was just part of the process. It was pre-planned today, what he was going to do. He did fine in my mind. And we've done that with him as athletic trainers. What we saw was what we expected. We took him up to do his rehab and tomorrow is another day."
2. Josh Mauga remained out; second-year linebacker Justin March took his place in the first-team work.
Josh Mauga remained off to the side at Chiefs practice on Tuesday. Mauga originally suffered the strained groin that kept him out of last Saturday's preseason game and practice Monday and Tuesday on Friday, August 5.
During the last two days of practice, March has practiced alongside Derrick Johnson with the first-team defense.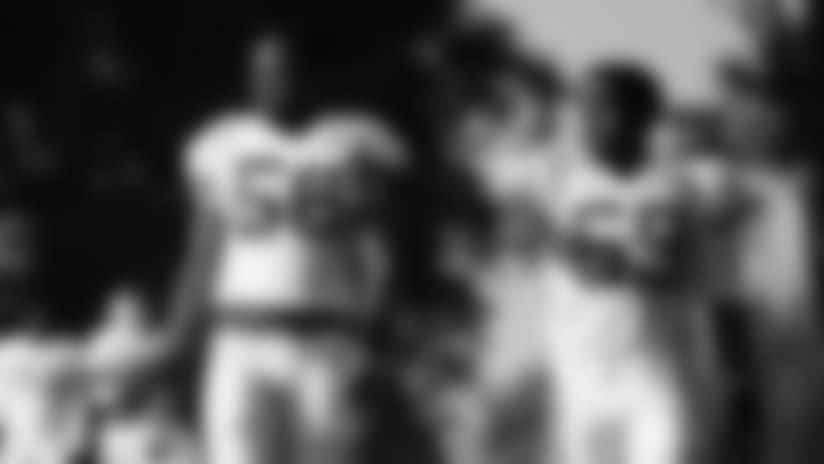 This came after a great effort by March against the Seahawks on Saturday, when he recorded a big tackle on running back George Farmer on fourth-and-1, forcing a turnover on downs. It was one of 2 tackles on the day for March.
"Justin is a very instinctive player," defensive coordinator Bob Sutton said of March earlier this camp. "He keeps himself in good position from the standpoint that he stays square and he's got a feel for the ball. Again, his situation was more complicated with coming off the injury and the lack of repetition. He's understanding the system, he's playing all the different inside positions, which gets challenging. He's got some of that natural feel for the ball and that's a great trait to have, particularly as an inside player. You can't tell where the ball is going all the time—whether it's staying inside or bouncing back out. He's always had that sense of nature since he's been here. He's got great energy, he plays really hard and he gets his hands on a lot of footballs. If he just keeps coming, he's going to be a real plus for us."
3. Wide receiver Chris Conley stood out.
Wide receiver Chris Conley, who has had a good camp in general, particularly stood out on Tuesday morning. Conley rarely dropped a pass the entire workout.
During 11-on-11 work, Conley matched up one-on-one with cornerback Marcus Peters, and despite very good coverage by Peters, he found a way to bring in an Alex Smith pass for a touchdown in the back right part of the end zone.
Conley was a frequent target for Smith throughout the practice. Besides Conley, both WR Tyreek Hill and tight end Travis Kelce also had good days receiving the football.
4. A closer look at the one-on-one battles.
There were a number of competitive one-on-one drills at Tuesday's practice. Here is a compilation:
5. Tuesday marked the final day of padded practice for 2016 training camp.
As of the end of Tuesday's practice, the next time the Chiefs will wear pads at practice will be in Kansas City. The Chiefs will spend the next two days in shells and shorts as they gear up for the game against the Los Angeles Rams, which is scheduled for 8:00 p.m. CT in California this Saturday.
---
9/11: Home Opener vs. San Diego Chargers  – GET TICKETS
10/23: Kansas City Chiefs vs. New Orleans Saints – GET TICKETS