The Kansas City Chiefs made yet another addition to their defense on Thursday night, signing free agent defensive end Alex Okafor.
Here are five things to know about the newest member of the Chiefs' defensive line.
1. He spent the last two seasons with the New Orleans Saints
Okafor signed with the Saints ahead of the 2017 campaign and went on to tally 43 tackles (25 solo) and 4.5 sacks before rupturing his Achilles tendon in Week 11. He bounced back last season to start all 16 games for New Orleans, recording 36 tackles (25 solo) and 4.0 sacks.
The six-foot-four, 260-pound Okafor ranked among the league's top-30 defensive ends in both years according to the folks at Pro Football Focus.
PFF also noted that Okafor has missed just four tackles since 2016 (41 games).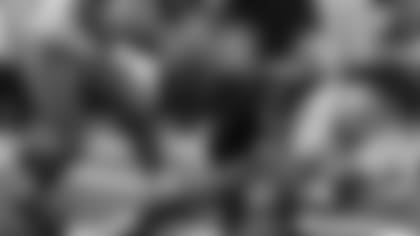 2. Before joining the Saints, Okafor played four years for the Arizona Cardinals
The Cardinals drafted Okafor in the fourth round (103rd overall) of the 2013 Draft and gave him an opportunity to start a season later, plugging him in at outside linebacker. He responded with 11 tackles-for-loss and 8.0 sacks in 13 games, leading Arizona in the latter category.
Overall, Okafor finished his career in the desert with 72 tackles (61 solo), 30 quarterback hits, 18 tackles-for-loss, 13.5 sacks and an interception. A linebacker throughout his time with the Cardinals, Okafor made the switch to defensive end upon joining New Orleans.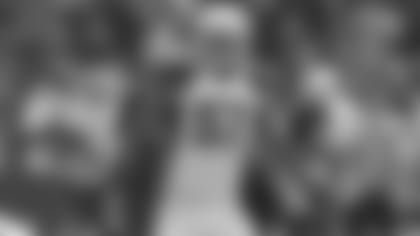 3. He played alongside new Chiefs' safety Tyrann Mathieu in Arizona
Okafor will recognize a familiar face in Kansas City's locker room this season in safety Tyrann Mathieu, who also signed with the Chiefs on Thursday.
The Cardinals selected Mathieu and Okafor in back-to-back rounds back in the 2013 Draft, kicking off a stretch of four seasons together. The duo is now reunited in Kansas City, and it appears Mathieu is pumped about it.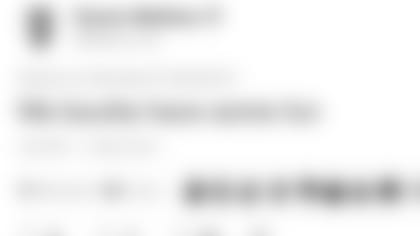 4. Okafor played his college ball at the University of Texas
Before going pro, Okafor was a standout performer for the Longhorns from 2009-12.
Okafor finished his career in Austin with 22.0 sacks and 56 quarterback pressures.
5. He traveled to Kenya to help build schools in 2017
Okafor and his close friend, Tennessee Titans' safety Kenny Vaccaro, made their way to Kenya in 2017 as part of the "Blessed Hope Project" to finance and build schools.
While Okafor's efforts were in Kenya, the veteran defensive end has roots elsewhere in Africa. His father immigrated from Nigeria to the United States to attend college and, upon meeting his wife in Louisiana, settled down and had a family.
Alex came along soon afterwards, and now all these years later, he's set to join the Chiefs.