The Kansas City Chiefs added to their linebacker corps on Thursday, signing free agent Damien Wilson.
Here are five things to know about the newest member of the Chiefs' defense.
1. Wilson spent the last four seasons with the Dallas Cowboys
A fourth-round pick out of Minnesota in 2015, Wilson racked up 98 tackles (69 solo), eight tackles-for-loss and 2.5 sacks in 64 career games (22 starts) with Dallas over four seasons.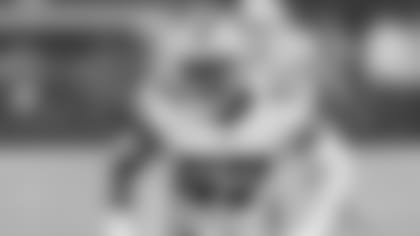 He started seven games for the Cowboys in 2018, tallying 32 tackles (25 solo), two tackles-for-loss, a forced fumble and a sack.
2. He's been a strong-side linebacker throughout his professional career
Wilson played outside linebacker in Dallas' 4-3 defensive scheme and primarily did so as the strong-side, or SAM, linebacker. Nineteen of Wilson's 22 career-starts for the Cowboys were at the SAM position.
Essentially, a 4-3 defense includes three linebackers while in its base formation: the weak-side linebacker (WILL), middle linebacker (MIKE) and strong-side linebacker (SAM). It remains to be seen how he'll be used in Kansas City.
It's worth mentioning, however, that Wilson was taught all three positions while in Dallas.
3. Wilson already knows teammate and fellow LB Anthony Hitchens pretty well
Wilson and Hitchens were teammates for three years in Dallas from 2015-17, sharing the field as starters 13 times. Hitchens lined up at middle linebacker while Wilson was on the strong-side for most of those occasions, but both players did a little bit of everything.
The duo is now reunited in Kansas City.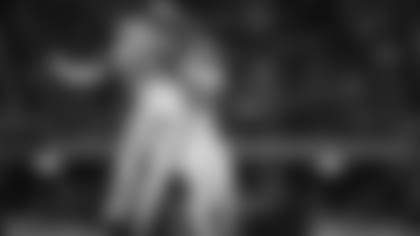 4. He was a major contributor on special teams in Dallas
Wilson logged 345 special teams snaps last season – or 82.9 percent of the Cowboys' total – to lead the team by a wide margin. He also led the team in that category in 2017 and finished second in 2016 by just four snaps.
The guy is comfortable contributing on special teams.
*5. Wilson's path to the NFL is a story of persistence *
Wilson's journey to this point began as a virtually unknown recruit in rural Mississippi. He caught the eye of Alcorn State and thrived as a defensive end before transferring to Jones County Community College the following year in the hopes of landing at a bigger school.
That goal was realized as a junior when Wilson transferred to the University of Minnesota, where he became a linebacker and finished second on the team with 78 tackles. His senior season was even better, highlighted by a team-leading 119 tackles, 10.5 tackles-for-loss and four sacks.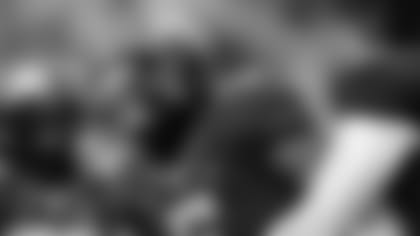 His efforts earned him a First-Team All-Big 10 selection by the media after the season.
While at Minnesota, Wilson played alongside Chiefs' safety Eric Murray from 2013-14. The former Golden Gophers swapped jerseys after Kansas City's matchup with Dallas in 2017.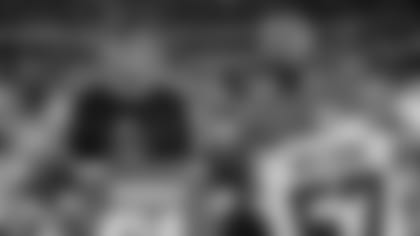 The two players are now back together on the Chiefs' defense.