The Kansas City Chiefs made an addition along the offensive line with the signing of free agent lineman Mike Remmers.
Here are five things to know about the veteran offensive tackle.
1. He played for the New York Giants last season
Like fellow free agent cornerback signee Antonio Hamilton, Remmers was a member of the Giants in 2019. He started 14 games for New York - all at right tackle – while chipping in 870 snaps.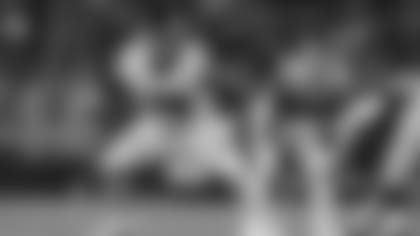 2. Remmers is an eight-year veteran
The six-foot-five, 308-pound Remmers went undrafted in 2012 and spent time with several organizations throughout his first three seasons in the NFL before landing with the Carolina Panthers and starting 37 games from 2014-16. He then spent two years with the Minnesota Vikings - starting 27 games – prior to joining the Giants in 2019.
Remmers has also started seven postseason games in his career, participating in contests such as the "Minnesota Miracle" in the 2017-18 playoffs as a member of the Vikings and Super Bowl 50 with Carolina.
3. He's versatile along the offensive line
Remmers has started in the NFL at every spot along the offensive line with the exception of center during his career. He was exclusively a right tackle in New York, but he was the Vikings' starting right guard in 2018 and spent time at both interior guard positions as recently as 2017.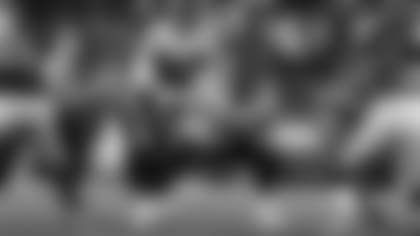 The 30-year-old Remmers has tallied at least 800 snaps in five-straight seasons, starting all but seven games for his respective teams in that time. In total, Remmers has recorded more than 5,000 snaps along the offensive line during his career.
5. He played his college ball at Oregon State
Originally a walk-on for the Beavers, Remmers went on to earn a scholarship and start 44 games for Oregon State during his time on campus. In fact, Remmers was a finalist for the Burlsworth Trophy following the 2011 campaign, which annually recognizes the best player in the nation who originally began their career without a scholarship.
It's been a winding road for Remmers throughout his collegiate and professional career, and now it's led him to Kansas City.