The Kansas City Chiefs made a big addition on Sunday, signing free agent wide receiver JuJu Smith-Schuster to bolster an already dynamic passing attack.
Here are five things to know about the newest member of the Chiefs' offense.
1. Smith-Schuster spent the last five seasons with the Pittsburgh Steelers.
Originally a second-round pick (No. 62 overall) in the 2017 NFL Draft, Smith-Schuster went on to establish himself as one of the most productive receivers in the NFL during his five years in Pittsburgh.
He hauled in 58 catches for 917 yards and seven touchdowns as a rookie before truly breaking out a year later, hauling in 111 receptions for 1,426 yards and seven scores while earning a trip to the Pro Bowl in 2018. Smith-Schuster was limited to just 12 games the following season due to a knee injury, but he still managed to catch 42 passes for 552 yards and three touchdowns despite a campaign in which Pittsburgh started three different players at quarterback.
Smith-Schuster bounced back to rank ninth in the NFL in receptions (97) in 2020 while racking up 831 yards and a career-most nine touchdowns. He then played in just five games last season – recording 15 grabs for 129 yards – before a shoulder injury ended his regular season early. Remarkably, Smith-Schuster managed to make an early return and played in the Steelers' postseason loss to Kansas City.
Overall, the 25-year-old receiver has 323 career receptions for 3,855 yards and 26 touchdowns. He became the youngest player in league history, surpassing Pro Football Hall of Famer Randy Moss, to reach 2,500 career receiving yards early in his third season.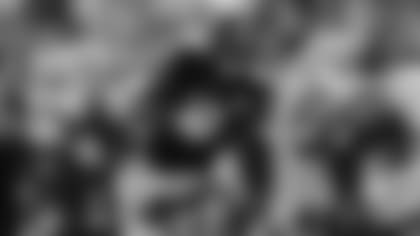 2. He possesses the tools to be a dangerous playmaker underneath and a vertical threat.
At six-foot-one, 215 pounds and with exceptional physical gifts – including hands that measured in the 97th percentile (in terms of size) and arms that measured in the 74th percentile (in terms of length) at the 2017 NFL Scouting Combine – Smith-Schuster is capable of helping an offense in numerous ways.
For example, Pittsburgh deployed Smith-Schuster out of both the slot and as an outside receiver during his time with the Steelers. Looking at the last two seasons specifically, Smith-Schuster lined up in the slot on 885 snaps and outside on 251 snaps. That time in the slot contributed to the fact that 62 percent of his targets over the last two seasons were on "short" routes, or routes between one and 10 yards of the line of scrimmage. Smith-Schuster has proven to be a reliable target on those short routes and has often shown the ability to make plays after hauling in the football, racking up 1,725 yards after the catch since entering the NFL in 2017 – the 19th-most in the league despite playing in only five games last season. 
Additionally, Smith-Schuster has also demonstrated an aptitude to stretch the field vertically when asked to do so. Looking back at his breakout campaign in 2018, Smith-Schuster caught nine passes for 384 yards and three touchdowns on completions of at least 20 yards. That performance took place as part of an offense that included a high-volume passer in quarterback Ben Roethlisberger and an All-Pro wide receiver in Antonio Brown. The roster that Smith-Schuster is joining in Kansas City is quite similar to the makeup of that Steelers' squad in 2018 – and perhaps even more dynamic – with quarterback Patrick Mahomes, wide receiver Tyreek Hill, tight end Travis Kelce and wide receiver Mecole Hardman flanking Smith-Schuster on offense.
To summarize, the Chiefs should be able to utilize Smith-Schuster in a variety of ways with considerable success.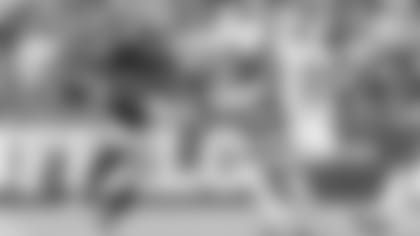 3. The Chiefs' offensive arsenal features some unique consistency.
Only 27 players have recorded 800+ receiving yards in at least three separate seasons since 2017, and the Chiefs are now the only team to feature three of them. Hill and Kelce have each accomplished that feat in every season during that span while Smith-Schuster has three 800-yard seasons to his name.
4. Smith-Schuster played his college ball at USC.
Before going pro, Smith-Schuster was among the most productive receivers in the nation at the University of Southern California. He hauled in 213 catches for 3,092 yards and 25 touchdowns during his three years for the Trojans, including a sophomore season in which he exploded for 1,459 yards and 10 touchdowns.
His efforts earned him All-Pac 12 honors in both 2015 and 2016, not to mention the attention of NFL scouts.
5. He started going by "JuJu" on official rosters and programs in 2012.
"In 2011, he was listed on the roster as plain old John Smith, as anonymous a listing as any future superstar could have. He switched his program listing from John to his lifelong nickname JuJu the next year. At USC he legally added Schuster, a tribute to his stepfather, Lawrence."