The Kansas City Chiefs made a roster move on Friday morning, signing wide receiver Kelvin Benjamin.
Here are five things to know about the newest member of the Chiefs.
1. Benjamin was a first-round pick in 2014
The Carolina Panthers selected Benjamin with the 28th overall pick in the 2014 Draft after a strong redshirt sophomore season at Florida State, where the former four-star recruit hauled in 54 catches for 1,011 yards and 15 touchdowns. In fact, the last of those scores was the game-winning touchdown in the 2014 BCS National Championship Game.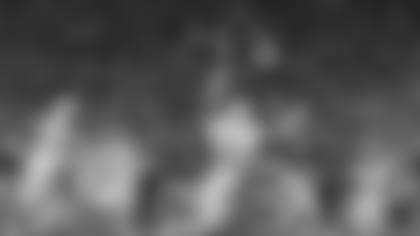 Benjamin was named a First-Team All-American by Sports Illustrated following the season and was later the fifth wide receiver taken in the draft that year.
2. He put together a strong rookie season before suffering an ACL injury in 2015
Benjamin caught 73 passes for 1,008 yards and a team-leading nine touchdowns in his first season as a professional, setting franchise rookie records for catches, receiving touchdowns and receiving yards at the time.
His 73 catches are still the seventh-most by a rookie in NFL history.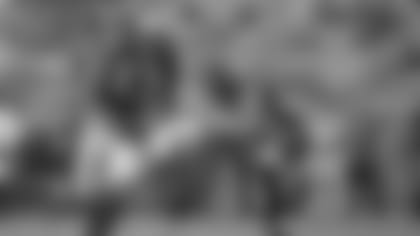 The 24-year-old Benjamin entered 2015 with the intent of building on his impressive rookie campaign, but tore his ACL during training camp and missed the entirety of the season.
3. Benjamin found the end zone often during his first couple of seasons in the NFL
After catching nine touchdowns as a rookie, Benjamin returned from his ACL injury to haul in a team-leading seven scores in 2016, which was essentially his second season in the league.
Benjamin was one of just 12 players to tally consecutive seasons with seven or more receiving touchdowns in that span.
4. He most recently played for the Buffalo Bills
The Bills acquired Benjamin through a midseason trade with the Panthers in 2017, where he went on to catch 16 passes for 217 yards and a touchdown in six games. Benjamin saw action in 12 games (10 starts) this year, with 23 receptions for 354 yards and a score before being released earlier this week.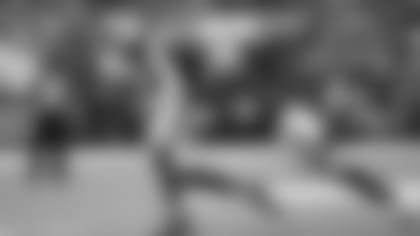 5. Benjamin was college teammates with a couple of current Chiefs
Benjamin was collegiate teammates with Chiefs' offensive lineman Cameron Erving and linebacker Terrance Smith at Florida State, where all three players shared the field together during the Seminoles' championship season in 2013.