It was a busy afternoon at One Arrowhead Drive on Saturday, as General Manager Brett Veach and the rest of the Kansas City Chiefs' front office trimmed the roster down to 53 players in preparation for the regular-season opener against Jacksonville next Sunday.
The process isn't over, either, as it's important to note that the Chiefs will likely make some more transactions over the course of the weekend. That potentially includes players being moved to Injured Reserve and waiver claims.
Veach took a moment to speak with the media on Saturday afternoon to provide an update on the Chiefs' latest moves.
1. The Chiefs made a couple trades on Saturday, including a deal with the Texans to acquire offensive lineman Martinas Rankin.
The Chiefs picked up Rankin, a former third-round pick, from Houston on Saturday afternoon in exchange for tailback Carlos Hyde. Rankin was the No. 80 overall selection in the 2018 Draft and went on to appear in all 16 games (4 starts) for the Texans last season. He has experience at both tackle and guard, demonstrating some versatility along the offensive line.
"Those guys [on our offensive line] have started a lot of years now together and we have a cohesive group up front, and the [depth] guys that we've had have primarily play guard, so we were really trying to identify a young tackle," Veach explained. "We had Carlos Hyde on our roster, but right toward the end there, Houston had a need, and when they presented us with Rankin, [he played] one of the positions that we were really looking for in the last few days…He needs some work, but [Offensive Line Coach] Andy Heck has done a great job of developing some guys that we've had on the practice squad or through waivers, and now we have a guy who was picked in the third round last year who is still a young kid and who has a lot of upside that we can develop…We thought it'd be a good move for us to build some depth at the tackle position."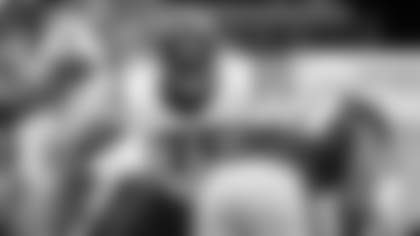 Rankin was a First-Team SEC selection in 2017 and was viewed by many as a potential second-round pick just a year ago, making this an interesting pick-up for Kansas City.
Elsewhere on the offensive line, Veach also spoke a bit about tackle Ryan Hunter, who made the initial 53-man roster after spending last season on the Chiefs' practice squad.
"He really came on strong and he can play center and guard," Veach said. "I think his development from last year as a practice squad guy and now being on the active roster was a pleasant surprise."
In terms of trades, Kansas City also completed a deal with the Minnesota Vikings to acquire a future draft pick in exchange for rookie cornerback Mark Fields.
2. On the other side of the ball, Veach discussed the Chiefs' current depth at cornerback.
Following Saturday's moves, Kansas City has four cornerbacks on the roster in Bashaud Breeland, Kendall Fuller, Charvarius Ward and Rashad Fenton. A fifth corner – veteran Morris Claiborne – will join the Chiefs in Week 5 following a suspension.
Veach was asked a few times if the Chiefs planned to make some additions to the position group, and while he didn't rule anything out, he suggested that Kansas City has depth at that spot already elsewhere on the roster.
"I think that while we'll certainly be looking to add some corner depth, one of the things that we talked about here was not to overlook the depth and the versatility that we have at safety," Veach said. "[Tyrann Mathieu] could play nickel if he had to, [Juan] Thornhill can give you reps at corner, [Jordan] Lucas has played some corner and Fuller can give you inside and outside depth…[that's valuable] while we continue to look and survey the landscape of what happens in the next 24 to 48 hours."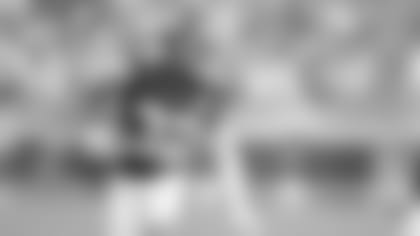 3. One of the top storylines up at training camp was the position switch for Tremon Smith - who moved from cornerback to tailback in late July – and less than a month after the move, Smith earned himself a roster spot.
Versatility is the name of the game in the NFL, and from his new role on offense to what he can do on special teams, Smith has certainly made the most of his opportunity with the Chiefs.
"When it comes down to the final days here, we always talk about how critical special teams are. Tremon is a guy who certainly did a great job last year for us on special teams in the return game and who has really done a nice job now on the coverage unit," Veach said. "So, when you talk about guys who make the final 53, you also play the game of, 'OK, who will be active on game day and how will they help us?' With Tremon, he's played some corner, he's played some running back, he's played some wide receiver, but really where he stood out for us was on special teams."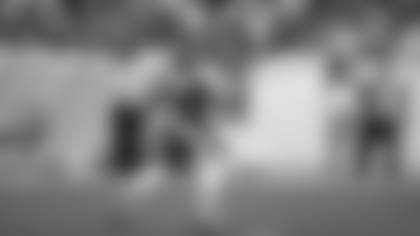 Smith – a sixth-round pick in 2018 – was impressive as a return man last year with 886 total yards on 33 kickoff returns. His season highlights included a 97-yard return against the Patriots in prime time in Week 6 and a 61-yard return against the Seattle Seahawks in Week 16, earning Second-Team All-Pro honors from the folks at Pro Football Focus.
And his value goes beyond just the return game.
"Looking forward, [wide receiver] De'Anthony [Thomas] is suspended for the first game, and he and Tremon have graded out the highest at our gunner position," Veach said. "So, given his versatility and the fact that he does so much for us on teams, it just made more sense for us right now to keep him on the roster."
4. Veach was later asked to identify the players who surprised him throughout camp and the preseason to earn themselves a roster spot.
"There were some guys that really made some late pushes," Veach said. "I think [defensive end] Jerry Attaochu really played his tail off in that last game. He was a guy who we had some different dialogue with on how to use him. It was hard to argue with the production that he had in that last game."
Attaochu had 11 tackles (9 solo), three tackles-for-loss and 2.0 sacks this preseason, compiling the bulk of that production in last Thursday's preseason finale against Green Bay. The five-year veteran - who was the No. 50 overall selection in the 2014 Draft – has tallied 20 tackles-for-loss and 12.0 sacks in 49 career games (13 starts).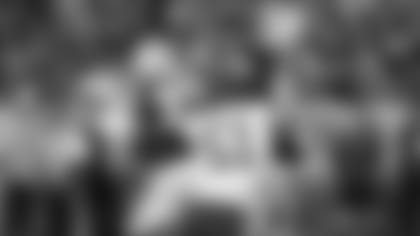 Veach also mentioned defensive tackle Joey Ivie's ascension from the practice squad to the active roster and rookie tailback Darwin Thompson's ability to grasp everything so quickly as other pleasant surprises.
5. And with the initial 53-man roster now set, Veach explained what's next for the Chiefs' front office.
"We're excited. We have a talented roster. Like every other team in the NFL, we can get better, and we're certainly making calls," Veach said. "There were some guys that we were trying to target in trades and those things didn't happen – it has to make sense for us – but we've had some dialogue and I still think that there are some certain areas that we can get better."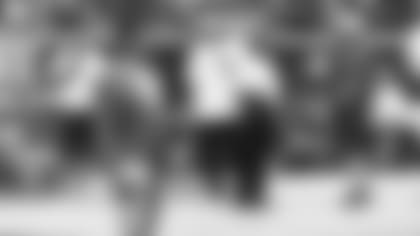 One way that the Chiefs can do that is through waivers, which is the process that permits teams to claim players released by other squads during roster cutdowns. The selection order is based on last year's record, so the Chiefs are near the very end of that list, but there's still the possibility that Kansas City adds some players through the process.
"We're in a little bit of a tough spot because we're so far down in the [waiver] claim order, but we'll certainly have the chance to put some claims in, and if those guys make it [to us], we can take a step back and re-adjust our roster," Veach said. "There's also that second wave [of players], because sometimes the teams that are picking in the top-10 of the waiver order put in [a lot of claims], and if you claim seven guys, you have to cut seven guys. So, there will be another big wave the following day. There's still a lot of time I think in regard to the names that we'll see tonight and the names that we'll see in corresponding moves over the next few days…There's a chance that the roster is set for now, but there may be two or three changes before we kick off against Jacksonville.
Keep it right here on Chiefs.com, the Chiefs Mobile App and our social channels as Kansas City finalizes the roster for Week 1.