After months of practices, meetings and meticulously refining their craft, the Kansas City Chiefs have a chance to put it all together when it counts on Sunday as the regular season gets underway against the Los Angeles Chargers.
It's been over 240 days since the Chiefs last took the field in a game that mattered, creating a palpable sense of excitement heading into Head Coach Andy Reid's sixth season at the helm in Kansas City.
"I look forward to getting things rolling here and the opportunity to play the Chargers," Reid said. "They've done a nice job in the offseason with their football team and it'll be a great challenge for us. I know our guys are looking forward to it and getting busy here with the regular season."
The Chiefs have found plenty of success against the Chargers over the years, winning eight straight matchups dating back to 2014. Kansas City has averaged 26.1 points per game in those contests while allowing just 13.8 points.
That success has helped earn Kansas City a playoff berth in three of the last four seasons, but as the Chiefs aim to defeat Los Angeles for a franchise record ninth-consecutive time this weekend, that prior success isn't on Reid's mind.
"Every year, every game and every play is different in this business. What you did yesterday doesn't count for today, so we have to prepare ourselves," Reid explained. "We'll take it day-by-day and get ourselves ready to play a good football team, which is the fun part of this business – that challenge. We're in this because we love challenges as players and coaches, and this will be a good one for us."
Leading the Chiefs into that challenge will be quarterback Patrick Mahomes, who is embarking on his first season as Kansas City's starter under center. Mahomes got a taste of regular season action last season in a Week 17 win over the Denver Broncos, but Sunday's game will represent the first time that the second-year signal caller will take the field with something on the line.
It's something that Reid believes his young quarterback is prepared to handle.
"He has a ton of room to grow, and you'll see that for the next couple years. You'll see improvement the more that he [plays]," Reid noted. "But I like his approach to the game. He's given himself an opportunity to be successful. He just has to go do it – there's no way around it – he has to go play and lead the football team."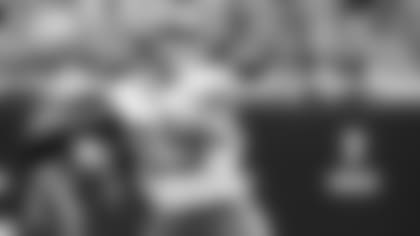 That preparation for Mahomes and the rest of the Chiefs' roster began last spring with Organized Team Activities and minicamp before giving way to the three-week grind of Training Camp and four preseason contests.
It's all necessary work, but finally, as Reid begins his 20th season as a head coach in the National Football League, the Chiefs are set to take on an opponent when it counts.
"I [still] get excited. I'm fired up every day that I have a chance to do this," Reid said. "I love doing what I do."
The Chiefs kick off the regular season against the Chargers on Sunday at 3:05 p.m. CT.