The 2021 NFL Draft may be in the rearview mirror, but the Kansas City Chiefs continued to add young talent to the roster on Thursday by signing eight undrafted free agents ahead of this weekend's rookie minicamp.
Here's a look at each of the Chiefs' newest signees.
1. Defensive back Zayne Anderson was a versatile defender at BYU.
Anderson, who played parts of six seasons for the Cougars from 2015-20, tallied snaps as a safety, cornerback, and linebacker during his career. He appeared in 11 games for BYU last season, logging the bulk of his snaps at free safety (436) while also contributing in the box, as a slot cornerback and on special teams. He has impressive speed, too, as Anderson won state honors in the 100 and 200-meter dashes in high school.
While the six-foot-two, 200-pound Anderson dealt with injuries during his college career, Dane Brugler of The Athletic noted in his pre-draft analysis that Anderson possesses elite-level athleticism and toughness.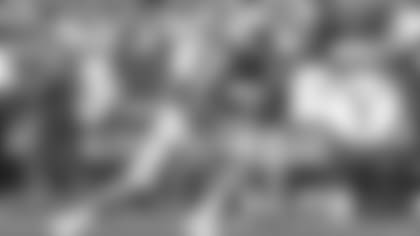 2. Defensive back Dicaprio Bootle logged a ton of starts for Nebraska.
The five-foot-10, 195-pound Bootle appeared in 44 games (33 starts) during his career in Lincoln, recording 110 tackles, two forced fumbles and an interception in that time. In fact, after starting just once as a redshirt freshman, Bootle went on to start the final 32 games of his career for the Cornhuskers.
He finished his career with 26 pass-breakups, which rank ninth in Nebraska's storied history.
3. Quarterback Shane Buechele was considered one of the top signal callers available following the draft.
The 23-year-old Buechele made some history back in 2016, becoming the first true freshman to start a season-opener for the University of Texas since 1944, and he went on to log 19 starts in Austin over the next two seasons before transferring to SMU ahead of the 2019 campaign. He was tremendously productive over the last two years for the Mustangs, finishing his brief time there with the second-most touchdown passes (57) and third-most passing yards (7,024) in school history.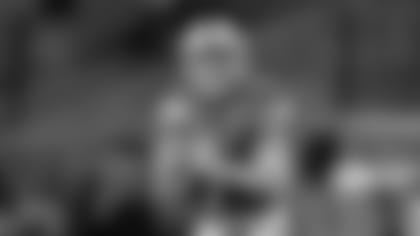 4. Defensive back Marlon Character put together a strong season in 2020.
The No. 1 safety prospect coming out of junior college prior to the 2018 season, Character went on to appear in 34 games for Louisville over the last three campaigns with his productivity increasing every year.
He was particularly busy in 2020, as the six-foot-one, 195-pound defensive back racked up 37 tackles and 12 defensive stops while missing just three tackles, per Pro Football Focus.
5. Linebacker Riley Cole racked up 96 tackles for South Alabama last season.
A First-Team All-Sun Belt selection in 2020, Cole tallied 96 tackles and 6.5 tackles-for-loss in 10 games for the Jaguars last season. Injuries kept Cole off the field for the bulk of the 2016 and 2018 campaigns, but he came on strong in 2019 with 59 tackles and 9.0 tackles-for-loss across 11 starts before putting together his breakout season last year. In total, Cole recorded 28 pressures over the last two seasons.
Multiple draft experts pegged Cole as a possible sixth-round (PFF) or seventh-round (Brugler) selection, so he's certainly a value addition as an undrafted free agent.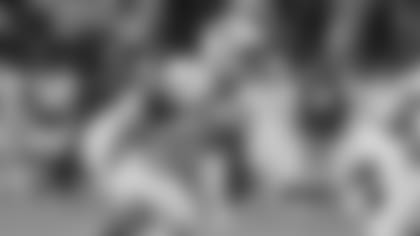 6. Defensive end Malik Herring has the size to be a flexible piece along the defensive line.
Herring checks in at six-foot-three and 280 pounds - possessing the frame to line up as an edge rusher or bounce inside at defensive tackle – although he was primarily a defensive end during his four-year career at Georgia.
He appeared in 52 games during his career, starting 17 games across the last two seasons while recording 9.5 tackles-for-loss and 2.5 sacks. Herring tallied exactly 23 pressures in both 2019 and 2020, recording 35 hurries in that span.
It's worth noting that Herring tore his ACL during Senior Bowl practices back in January, but he's a name to know following his recovery.
7. Defensive back Devon Key was as durable and productive as they come.
A four-year starter at Western Kentucky, Key racked up 350 tackles over the course of his impressive career while lining up primarily as a box safety. He started 49 games in that time, earning a spot on the Conference USA All-Freshman Team in 2017, All-Conference USA Honorable Mention honors in the two following years and Second-Team All-Conference USA recognition during his senior campaign.
Key notched 90+ tackles in three of his four seasons on campus while also making plays in coverage, recording 25 passes defensed and six interceptions. Overall, Key has experience in the box, as a free safety and as a slot corner.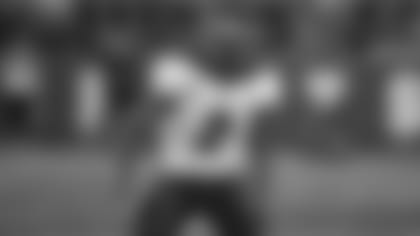 8. Defensive back Jaylon McClain-Sapp demonstrated impressive athleticism at Marshall.
The five-foot-11, 181-pound McClain-Sapp appeared in 38 games (20 starts) across five seasons at Marshall. He tallied 18 passes defensed and two interceptions during his career, showing off explosive athletic traits in the process. That was certainly the case at his Pro Day, too, as McClain-Sapp recorded a 4.45 40-yard dash and a 41-inch vertical jump.
McClain-Sapp is the second member of the Thundering Herd to join the Chiefs' defense as an undrafted free agent over the last two seasons, joining linebacker Omari Cobb.
These players will have an opportunity to show what they can do this weekend as the Chiefs' newest additions take the field for rookie minicamp. It's a long road to the regular season, but as we've seen over the last several years with players such as wide receiver Byron Pringle and defensive tackle Tershawn Wharton, odds are at least one of these players will make an impact in 2021.