Every great coach is a great teacher first. And the best coaches never stop being great teachers, even after they are elevated to the top of their profession.
Marty Schottenheimer was one of pro football's best coaches, and remained so throughout his career, a preeminent teacher who loved the curriculum of football, and conveyed that care and passion to his players.
Schottenheimer found success throughout his coaching career – building Cleveland into a perennial power in the mid-'80s and reviving the Chargers' fortunes in San Diego in the early 2000s. But his impact was felt most clearly at the place he stayed the longest, in Kansas City during his 10-year tenure as head coach of the Chiefs.
What he presided over at Arrowhead Stadium, beginning in 1989, was not a mere turnaround; it was a transformation. The Chiefs team that had made one playoff appearance in the previous 17 years and was still searching for an identity found one instantly under Schottenheimer.
"Martyball," as it was called, respected football's eternal verities: it was a sound, tough, intelligent approach to the game, stressing strict adherence to fundamentals and discipline, with a healthy dose of emotion. Don't beat yourself, do the simple things well and consistently, play passionately, and you will prevail often.
One of the most revealing indices of coaches who preach discipline is turnover differential. Schottenheimer's teams in Kansas City had a positive turnover differential, averaging a plus-10.5 per season over his decade in Kansas City, including an astonishingly opportunistic plus-26 in 1990.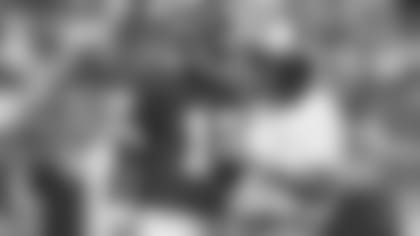 And the teaching never stopped. NFL Films would often catch Schottenheimer on the sidelines during a break in the action, staring straight into the eyes of one of his players, a hand on each shoulder, to command undivided attention. His inspirational speech to lift the spirits of Derrick Thomas, who had made a crucial penalty to force a game into overtime, was captured by NFL Films and remains an enduring moment in the game's long history and is a testament to the relationship between coach and player.
His pregame speeches were also monuments to unified purpose – index finger extended to emphasize the point, eyes intently searching those of his players, Schottenheimer would intone, "There's a gleam, men…." Schottenheimer's Chiefs would take that gleam into action, posting winning records in each of his first nine seasons in Kansas City.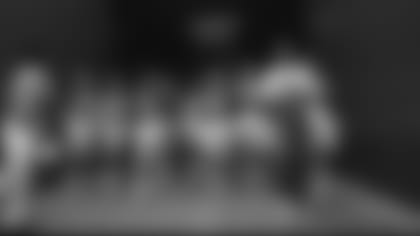 It was under Schottenheimer that Arrowhead went from being one of the handsomest stadiums in pro football to being something more: a fortress, one of the most difficult places in the league for visiting teams to play. Those on the field and at the stadium on the night of October 7, 1991 still speak of the scene for that Monday Night Football game – the Chiefs' first prime-time national TV appearance in six seasons, as an unforgettable night. It was the coming-out party for a new generation of Chiefs fans, as Derrick Thomas and a relentless pass rush hounded the defending AFC champion Buffalo Bills, 33-6. The stadium that night was a throbbing din, as many of those in attendance remained standing throughout the game.
"I've never seen anything like that in my life, before or since," said Tony Dungy, now a member of the Pro Football Hall of Fame, but then an assistant coach for the Chiefs.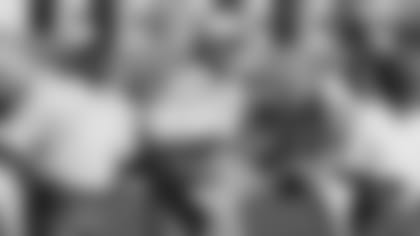 Nowhere was Schottenheimer's transformative powers more apparent than against the Chiefs' longtime arch-rivals, the Los Angeles/Oakland Raiders. By the end of the 1988 season, the Silver and Black had won 21 of the previous 30 games between the two teams. But as soon as Schottenheimer arrived, "Raider Week" began to take on a different mood. Over the next ten years, Schottenheimer's Chiefs sported an 18-3 record against the Raiders, including a hard-fought win in the 1991 wild-card round, the first post-season game ever played at Arrowhead Stadium.
Many coaches have made a priority out of rivalry games, but Schottenheimer went beyond that. He made a case that despite the Raiders' talent, their undisciplined style would cause them to make mistakes. Then he constructed a team that would capitalize on those inevitable errors.
"This is us!", he said to his team before a home game. "We've got our people." And Schottenheimer believed that his people, his players, were the key to victory,
Schottenheimer's people extended beyond the field of play. With him pacing the Kansas City sidelines, a new generation of fans would become devoted to the Chiefs and the modern incarnation of Arrowhead as the loudest stadium in the world would take shape.