The Kansas City Chiefs will host the Philadelphia Eagles on Monday, November 20, in the club's fifth regular season home game at GEHA Field at Arrowhead Stadium. Fans can find important information and reminders regarding Monday's game below.
Retired Navy Petty Officer First Class Generald Wilson will sing the national anthem while the Choctaw Nation Honor Guard will present the colors. There will be a skydiving performance by the Wings of Blue out of the Air Force Academy.
Parking lots for Monday's game open at 2:30 p.m. Passes are mobile only and must be purchased in advance at www.chiefs.com/stadium/parking/. Parking is only permitted for fans with tickets to the game. Fans can access all tickets and passes through www.mychiefsaccount.com or the Chiefs Mobile app prior to arrival and are encouraged to save to their mobile wallet for easy access.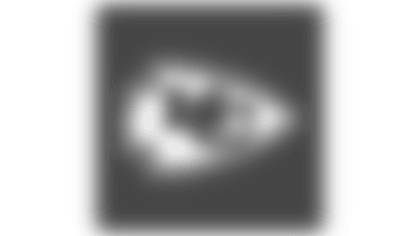 Download the Chiefs Mobile App
Stay up to date on news, access your tickets & parking pass, sign-up for Chiefs Kingdom Rewards & much more
Heavy delays are expected due to rush hour traffic on Interstates 435 and 70, as well as streets around the Truman Sports Complex due to the start time of Monday's game. Fans are asked to plan in advance and arrive several hours prior to kickoff to avoid rush hour and minimize delays. It is suggested that drivers who are not going to the game but normally travel past the Truman Sports Complex identify an alternate route to avoid rush hour back-ups. Fans can track traffic and construction through the KC Scout camera network at www.kcscout.com/ or can get real-time traffic updates on the WAZE app. All fans should visit www.chiefs.com/parking to make their travel and parking game plan.
Guests using rideshare services may drop-off and pick-up at the Missouri Welcome Center located between Gates 1 and 2 on Blue Ridge Cutoff. Fans can find additional information and view an interactive parking map by visiting www.chiefs.com/map.
Toys for Tots Collection Presented by Scheels
A partnership in its 59th year, the Kansas City Chiefs, along with local members of the Marine Corps Combat Logistics Regiment 4 and local representatives of the Marine Corps League, are hosting the annual Toys for Tots collection, presented by Scheels at GEHA Field at Arrowhead Stadium on Monday. Fans are encouraged to donate new and unwrapped toys for boys and girls up to the age of 15 before they enter the stadium. United States Marines will also be accepting cash and check donations (made out to "Toys for Tots") at these stadium collection points if fans prefer to make a monetary donation to support a local child in need this holiday season. This drive is the longest of its kind between an NFL franchise and the Marine Corps.
Chiefs Recognize American Indian Heritage Month
The Chiefs will celebrate American Indian Heritage Month in a variety of ways this Monday at GEHA Field at Arrowhead Stadium. During pregame, the Blessing of the Four Directions will be conducted byFred Thomas and Russel Bradley of the Kickapoo Nation of Kansas. The Young Bucks of the Omaha Nation will perform the blessing of the drum and honor song. The Choctaw Nation Honor Guard will present the colors and former Chief LB Donnie Edwards, a member of the Apache Indian Nation, will serve as the Drum Honoree. During the game Gary Johnson, a member of the American IndianCommunity Working Group, will be recognized as this week's Lamar Hunt Legacy Seat honoree presented by United Airlines. The American Indian Code Talkers will be presented as the game's Hometown Heroes by Chief Gary Batton of the Choctaw Nation of Oklahoma.
Fans who are unable to attend Monday's game can tune in to WDAF-FM (106.5 The Wolf), the Home of the Chiefs Radio Network, as "Voice of the Chiefs" Mitch Holthus, former Chiefs WR Danan Hughes and sideline reporter Josh Klingler call the action. Tico Sports will produce a Spanish-language broadcast available on the Audacy app ("Chiefs en Espanol") within the Kansas City market and on KSSA La Ke Buena (105.9 FM) in Garden City, Kansas, as well as KSMM 1770 AM in Liberal, Kansas, featuring Enrique Morales, Oscar Monterroso and sideline reporter Hannah Bassham. Both radio broadcasts are also available to stream on the Chiefs Mobile app within a 50-mile radius of theKansas City metro area. Monday night's national game will be broadcast on ESPN where play-by-play announcer Joe Buck, analyst Troy Aikman and sideline reporter Lisa Salters will deliver the call.
Stadium Gates and Mobile Entry
All GEHA Field at Arrowhead Stadium gates will open at 5 p.m. for the 7:15 p.m. kickoff. Gates for guests with tickets on the CommunityAmerica Club Level will open at 4:30 p.m. Guests are reminded to access their mobile tickets and parking passes in advance of the event and add them to their mobile wallet for expedited entry.
The Ford Tailgate District, located in Lot M on the north side of the stadium closest to Lancer Lane, isa free space for all fans to enjoy drinks, food trucks, tailgating games and live entertainment leading up to kickoff. The Ford Tailgate District will open at 3 p.m. on Monday and will feature performances from Run With It and DJ Lazer.
The Chiefs introduced the GEHA Deck in 2019 as the home for two gameday traditions – the Drum Honoree and the Tony DiPardo Spirit Leader. Donnie Edwards, former Chiefs LB and the President and Founder of the Best Defense Foundation, will serve as this week's Drum Honoree. The Tony DiPardo Spirit Leader will be the President and CEO of Habitat for Humanity Kansas City, Lindsay Hicks.
Lamar Hunt Legacy Seat Presented by United Airlines
To help celebrate the franchise's 60th season in 2019, the Kansas City Chiefs introduced the Lamar Hunt Legacy Seat at GEHA Field at Arrowhead Stadium. For each home game, the club selects a Season Ticket Member to honor with this special recognition. The two gold seats are located in Section 121 of the lower bowl, symbolically positioned under Lamar Hunt's name in the team's Ring of Honor.
This week's Lamar Hunt Legacy Seat, presented by United Airlines, honoree is Gary Johnson. Johnson is an original member of the club's American Indian Community Working Group. In addition to his work with Native American communities, Johnson serves as a Chiefs Red Coater and as a youth football coach.
Hunt Family Foundation 50/50 Raffle
This week's 50/50 Raffle will benefit multiple veterans charities including Veteran's Community Project and KC Footprints. Raffle tickets are priced at the primetime special of 200 tickets for $40, 60 tickets for $20 and 10 tickets for $10.
Fans who are not at GEHA Field at Arrowhead Stadium on Monday can also participate in the Hunt Family Foundation 50/50 Raffle by visiting www.chiefs.com/fans/5050raffle. Online sales are currently live, but fans must be located in the states of Missouri or Kansas at the time they purchase a ticket online. In-person raffle tickets will remain on sale through the end of the third quarter. The winning ticket will be announced in-stadium and posted online during the fourth quarter of the game and winners do not need to be present to win. Credit and debit cards will be the only form of payment accepted by 50/50 raffle sellers.
All concession stands and retail points of sale are completely cashless. In addition to traditional scan and chip reader options for credit/debit cards, all fixed points of sale offer mobile tap or scan payment options, including Chiefs Pay, Apple Pay, Google Pay and Samsung Pay. In-stadium hawkers and vendors are credit card only.
The NFL's clear bag policy is in place for all events at GEHA Field at Arrowhead Stadium. Fans can visit www.chiefs.com/stadium/clearbag for important information on the clear bag policy and a complete list of permitted and prohibited items. Although the clear bag policy is in place, guests are encouraged to avoid bringing a bag into the stadium, if at all possible, to expedite their entry process. Fans can visit www.chiefs.com/stadium/prohibitedpermitteditems for a complete list of permitted andprohibited items.
Guests will experience a more seamless entry through the CEIA OPENGATE security screening technology at all stadium entry gates. As guests approach the stadium, they should keep items in their pockets and/or clear bags as they pass through the advanced screening devices while following thedirection of security personnel. All fans should keep moving through the screening gates at a normal pace, as there is no need to wait for the person in front or to stop unless otherwise directed.
If guests have questions or need assistance, including with accessible services, they can contact FanExperience at (816) 920-4237 or by email at fanexperience@chiefs.com. Beginning at 2:30 p.m. on event day, guests can also text (816) 920-4237 with location and issue. 
Timeline for Chiefs vs. Eagles on Monday, November 20
2:30 p.m. – Parking Gates Open
3:00 p.m. – Ford Tailgate District Opens
4:30 p.m. – CommunityAmerica Club Level Gates Open
5:00 p.m. – All GEHA Field at Arrowhead Stadium Gates Open
6:15 p.m. – Team Warm-Ups Begin
7:05 p.m. – Eagles Team Introduction
7:07 p.m. – Chiefs Team Introduction
7:10 p.m. – National Anthem
7:13 p.m. – Coin Toss
7:15 p.m. – Kickoff