The 2023 NFL Draft is just over one week away, and as the marquee event of the offseason prepares to descend on Kansas City in only a few days, the excitement surrounding this year's class of prospects continues to intensify.
In the days leading up to the draft, we'll continue to take a look at some position groups in this year's class while examining a handful of names to know.
We'll continue with some cornerback prospects to know in this year's class.
Chiefs Cornerbacks Under Contract for the 2023 Season: L'Jarius Sneed, Trent McDuffie, Joshua Williams, Jaylen Watson and Dicaprio Bootle
Three Names to Know
Depending on where you look, the various experts from around the web have identified a handful of cornerbacks who could potentially go in the first round. Three of those players – Oregon's Christian Gonzalez, Illinois' Devon Witherspoon and Penn State's Joey Porter Jr.  – are projected to be selected within the top 15, and for the purpose of this Chiefs-specific breakdown, we won't discuss them.
Outside of those three, however, there are several players who could go anywhere from the top 20 to late in the first round and beyond. Here's a look at several of those individuals, including where they currently rank among their peers according to the pundits. It's also worth pointing out that these projections are fluid. For example, the pundits didn't expect Trent McDuffie to be available when the Chiefs selected him in the first round of last year's draft, but that's exactly what happened.
With all of that in mind, let's take a look at some players to know in this year's class. Additionally, some players feature analysis from the folks at Pro Football Focus, NFL.com and The Athletic.
Deonte Banks - Maryland
Measurables: 6-foot-0, 197 pounds
Snapshot: Banks tallied 38 tackles, eight pass-breakups and one interception in 12 games (9 starts) for Maryland land season. He missed just one tackle attempt on the year and ranked fourth in the Big 10 in completion rate allowed (43.3%). The folks at Pro Football Focus compared his skillset to that of Chiefs' cornerback L'Jarius Sneed, suggesting that he could handle a "big slot" role in the NFL.
Pro Football Focus: "What an athlete. Banks went 4.35 in the 40-yard dash with a 42-inch vertical and an 11-foot-4 broad jump at the NFL Combine. That matched his tape, where he easily mirrored receivers at all levels of the field. Banks has all the physical traits of an All-Pro cornerback. He just needs to be more consistent with his technique."
The Athletic: "Overall, Banks needs to add more discipline to his play style, but when he trusts his technique, he has the size, athleticism and physicality of an NFL starter. He projects best as an outside, press-man cornerback with upside in zone looks."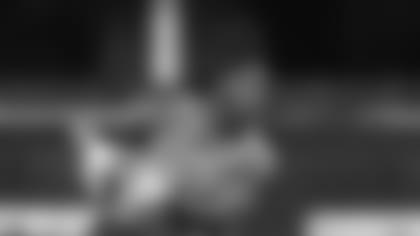 Emmanuel Forbes – Mississippi State
Measurables: 6-foot-1, 166 pounds
Snapshot: A Second-Team All-American in 2022, Forbes recorded 46 tackles, 16 passes defensed, six interceptions and a blocked kick for Mississippi State last season. His six pick-sixes during his career set an FBS record.
Pro Football Focus: "Forbes started ever since his freshman year in 2020 for the Bulldogs, improving every single year. He's still on the skinny side for the position, but he doesn't play like it. His ball production is tremendous, with 14 picks and 17 pass-breakups in his career."
The Athletic: "Overall, Forbes' rail-thin build and marginal play strength are concerns, along with his overaggressive tendencies, but he is light-footed and long with the mental processor and confidence to be an NFL playmaker. NFL teams willing to overlook his slightness will find a damn good player."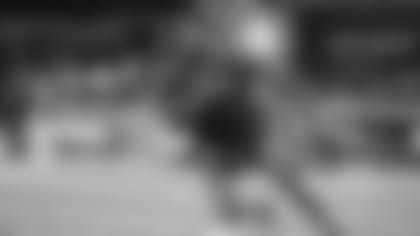 Kelee Ringo – Georgia
Measurables: 6-foot-2, 207 pounds
Snapshot: Ringo led the Bulldogs with seven pass-breakups in 2022 while starting all 15 games. He also tallied 42 tackles and two interceptions.
Pro Football Focus: "Ringo is a mammoth cornerback at 6-foot-2 and 210 pounds. He's built to play in a press-heavy defense on the outside. He's just a touch inconsistent on his breaks and allowed 552 yards this past fall."
The Athletic: "Overall, Ringo struggles to stay in phase because of undeveloped technique and awareness, but he is a freaky and competitive athlete with the size/speed blend that NFL defensive coordinators covet. Though uneven results should be expected early in his career, he has the talent to push for starting reps throughout his rookie season and might receive looks as a safety."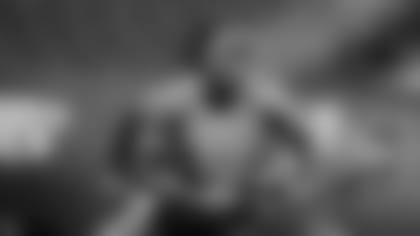 Two Names to Know Beyond Round 1
Cam Smith – South Carolina
Measurables: 6-foot-1, 180 pounds
Snapshot: Smith recorded 27 tackles, five pass-breakups and one interception in 11 games for South Carolina last season, surrendering just 201 yards on 302 coverage snaps. A versatile defender who can line up either outside or in the slot, PFF compared Smith to a wide receiver in relation to how he finds and attacks the football.
Pro Football Focus: "Smith gets his hand on passes more frequently than any other cornerback in this class. Of his 70 targets over the past two seasons, Smith broke up 15 of them and picked off four others. He's an instinctive and versatile player."
The Athletic: "Overall, wild tendencies and unrefined technique are the concerns, but Smith has all the talent necessary to be a longtime NFL starter if he makes the necessary adjustments. He can work either inside or outside and will fit best in a zone-heavy scheme."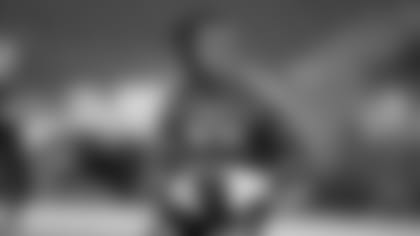 Julius "JuJu" Brents – Kansas State
Measurables: 6-foot-3, 198 pounds
Snapshot: A First-Team All-Big-12 selection last season, Brents led K-State with four interceptions in 2022. He possesses a unique blend of size, length and burst that should translate to the next level.
Pro Football Focus: "Brents has a massive wingspan that engulfs receivers at the line of scrimmage. He also brings some legit burst for a taller cornerback, which he turned into four picks and three pass breakups in 2022."
The Athletic: "Overall, Brents' inconsistent balance and ball skills are legitimate concerns at the next level, but he is a long-limbed, fluid athlete with the loose movements and speed to maintain phase. He offers the man-cover skills that will help him compete for starting-level snaps early in his NFL career."