The 2023 NFL Draft is just over one month away, and with the annual Scouting Combine in the books, the hype and excitement surrounding this year's event is about to heat up as draft weekend inches closer by the day.
Over the next several weeks, we're going to take a look at some position groups in this year's class while examining a handful of names to know. Let's start with the wide receivers.
Chiefs Receivers Under Contract for the 2023 Season: Marquez Valdes-Scantling, Skyy Moore, Kadarius Toney, Justyn Ross, John Ross, Ihmir Smith-Marsette, Cornell Powell and Ty Fryfogle
Five Names to Know
Depending on where you look, the various experts from around the web have identified a handful of receivers who could potentially go in the first round. Here's a look at several of those players, including where they currently rank among their peers according to the pundits.
Additionally, some players feature analysis from the folks at Pro Football Focus and NFL.com.
Quentin Johnston – TCU
Measurables: 6-foot-3, 208 pounds
Snapshot: Johnston racked up 1,067 receiving yards and six touchdowns in 2022 while showing off his unique blend of size, speed and explosiveness. Lance Zierlein from NFL.com compared his skillset to that of former NFL wide receiver Alshon Jeffery.
Pro Football Focus: "Johnston has the most prototypical X-skillset in the draft class. Plant him on the outside and make safeties have to account for him every snap."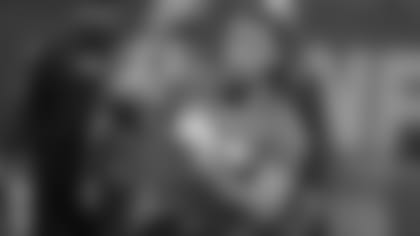 Jaxon Smith-Njigba – Ohio State
Measurables: 6-foot-1, 196 pounds
Snapshot: A monster out of the slot during his time with the Buckeyes, Smith-Njigba tallied 95 catches for 1,595 yards and nine touchdowns in 2021. A hamstring injury held him to only three games in 2022, but now healthy, he'll look to pick up where he left off. Pro Football Focus compared him to former New England Patriots wide receiver Julian Edelman.
Pro Football Focus: "JSN processes the game like it's in slow motion. His ability to break off routes without warning and catch the ball as he's changing directions is unmatched in the class…He ran 83.0% of his routes from the slot in his career, where he proved to be a sure-handed receiver who possessed the short-area speed to separate from defenders and consistently move the chains."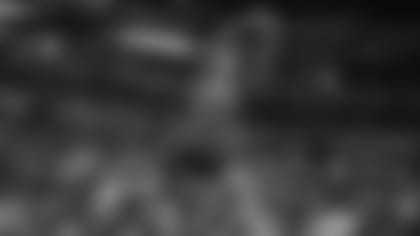 Zay Flowers – Boston College
Measurables: 5-foot-9, 182 pounds
Snapshot: An electric player with the ball in his hands, Flowers caught 78 passes for 1,077 yards and 12 touchdowns in 2022. Pro Football Focus compared him to T.Y. Hilton.
Pro Football Focus: "You want defenses to not know where Flowers is going to be on any given play because of how much of a mismatch problem his athletic profile presents. Get him matched on a linebacker or safety and it's over."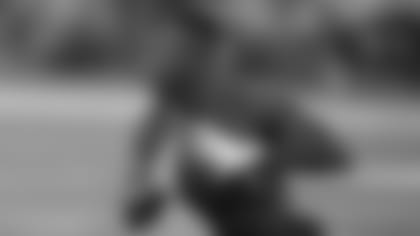 Jordan Addison – USC
Measurables: 5-foot-11, 173 pounds
Snapshot: Addison won the Biletnikoff Award in 2021 as the top wide receiver in all of college football after he caught 100 passes for 1,593 yards and 17 touchdowns at the University of Pittsburgh. He transferred to USC ahead of last season, where he tallied 59 grabs for 875 yards and eight scores. Pro Football Focus compared him to former NFL wide receiver Emmanuel Sanders.
Pro Football Focus: "Addison heads to the NFL draft as one of the class' best route runners…Addison excels at creating separation to the point where his lack of size is an afterthought. He'll be able to run a full route tree from Day 1 in the NFL."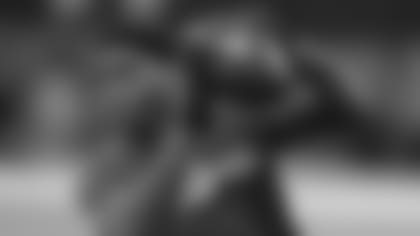 Jalin Hyatt – Tennessee
Measurables: 6-foot-0, 176 pounds
Snapshot: Hyatt won the Biletnikoff Award this past season as the top wide receiver in the nation after hauling in 67 receptions for 1,267 yards and 15 touchdowns. Hyatt was a big-play machine last season, racking up the second-most "deep yards," or receptions more than 20 yards downfield, of any player in the nation (677), per PFF.
Pro Football Focus: "If you aren't using Hyatt to run overs, crossers and vertical routes on the majority of his snaps, you're doing it wrong. His ability to get to the defense's third level in a hurry is a valuable skill."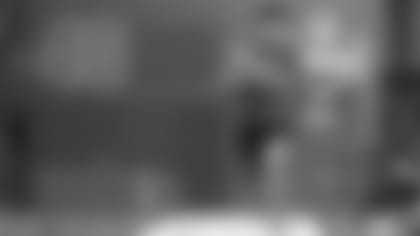 Two Names to Know Beyond Round 1
A.T. Perry – Wake Forest
Measurables: 6-foot-3, 198 pounds
Snapshot: Perry enters the NFL following back-to-back strong seasons at Wake Forest in which he topped 1,000 receiving yards and double-digit touchdowns in each.
NFL.com: "Perry has been highly targeted and highly productive over the last two seasons. He's crafty but physical in the early stages of the route and flashes the ability to become a more dangerous route runner with additional work. He has the tools to work all three levels of the field."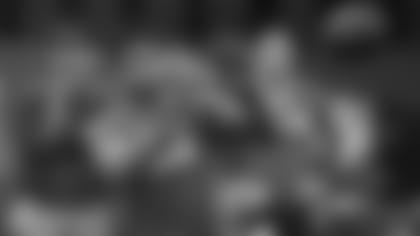 Rashee Rice – SMU
Measurables: 6-foot-1, 204 pounds
Snapshot: Rice put together a tremendous season in 2022, catching 96 passes for 1,344 yards and 10 touchdowns. His "18 deep catches," or receptions that took place 20 yards downfield, ranked third in the nation, per Pro Football Focus. PFF compared him to Carolina Panthers wide receiver Adam Thielen.
Pro Football Focus: "Rice's ability to adjust to the ball in the air is as good as it gets in this draft class…It's no surprise that Rice saw insane volume this past fall (156 targets) — that's just the kind of receiver he is. He thrives as an intermediate route runner and in contested situations."