The 2023 NFL Draft is less than three weeks away, and with the annual Scouting Combine and the individual Pro Days now in the books, the hype and excitement surrounding this year's event continues to heat up by the day.
In the weeks leading up to the draft, we'll continue to take a look at some position groups in this year's class while examining a handful of names to know.
We'll continue with some defensive tackle prospects to know in this year's class.
Chiefs Defensive Tackles Under Contract for the 2023 Season: Chris Jones, Derrick Nnadi, Tershawn Wharton, Danny Shelton, Daniel Wise, Phil Hoskins and Byron Cowart
Three Names to Know
Depending on where you look, the various experts from around the web have identified a handful of defensive tackles who could potentially go in the first round. One of those players – Georgia's Jalen Carter – is projected to be selected within the top 10, and for the purpose of this Chiefs-specific breakdown, we won't discuss him.
Outside of Carter, however, there are several players who could go anywhere from the top 15 to late in the first round and beyond. Here's a look at several of those individuals, including where they currently rank among their peers according to the pundits.
Additionally, some players feature analysis from the folks at Pro Football Focus, NFL.com and The Athletic.
Calijah Kancey - Pittsburgh
Measurables: 6-foot-1, 281 pounds
Snapshot: The experts note that Kancey is traditionally undersized for the position, but that didn't stop him from recording the top Pro Football Focus pass-rushing grade among all interior defenders in 2022. He tallied 47 pressures on 275 pass-rushing snaps last season.
Pro Football Focus: "Kancey may be undersized, but he knows how to get to opposing quarterbacks. The 6-foot, 280-pound defensive tackle led all interior defenders with a 92.4 pass-rushing grade this past fall. He has the first-step quicks to still make an impact in the NFL."
The Athletic: "Kancey's undersized frame and average strength will be more pronounced versus NFL blockers, especially in the run game, but his get off, agility and quick hands allow him to leverage gaps and disrupt the backfield. Although not quite on Donald's level as a pro prospect, the parallels are encouraging and he projects as a starting NFL 3-technique."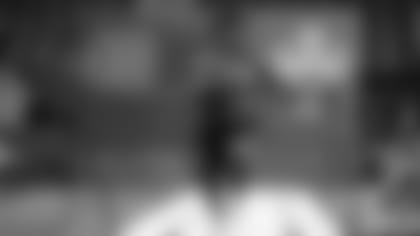 Bryan Bresee - Clemson
Measurables: 6-foot-5, 298 pounds
Snapshot: Bresee fought back from a torn ACL in 2021 to appear in 10 games (7 starts) for Clemson last season. He recorded 5.5 tackles-for-loss and 3.5 sacks on his way to Second-Team All-ACC honors in 2022.
Pro Football Focus: "The former top recruit in the 2020 class, Bresee isn't your run-of-the-mill 300-pounder. He can really move and is even capable of playing outside the tackles. He came back from an ACL tear to earn a career-high 82.0 pass-rushing grade this past fall."
The Athletic: "Bresee must refine his set up and counters for better pass rush sequencing, but he is an explosive force player with disruptive potential in both even and odd fronts. His tag on draft boards will have a medical designation and his injury background might determine where he is drafted."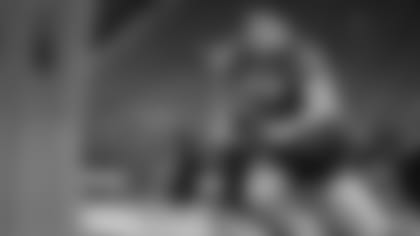 Mazi Smith – Michigan
Measurables: 6-foot-3, 323 pounds
Snapshot: A big man who profiles as a nose tackle at the next level, Smith started 28 games over the last two seasons for Michigan.
Pro Football Focus: "The top player on Bruce Feldman's "Freaks List" in 2022, Smith blends phenomenal size and power with impressive athleticism and quickness. After playing just 58 snaps on defense across 2019 and 2020, Smith started 14 games for Michigan in 2022 and played 632 snaps, finishing the season strong with 70.0-plus PFF grades in each of the final four games of the year and registering eight pressures across the final three."
The Athletic: "Smith might never light up the stat sheet with backfield production, but he will be an above-average NFL run defender and flashes pass rush potential with his natural leverage, body quickness and remarkable power. He fits multiple fronts, but he is ideally suited as a shade in the middle of the line, similar in ways to a bigger Brandon Mebane."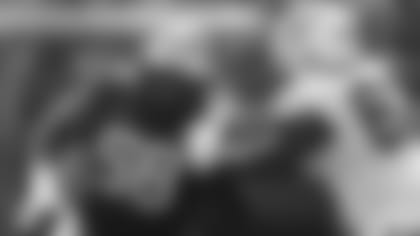 Two Names to Know Beyond Round 1
Keeanu Benton – Wisconsin
Measurables: 6-foot-4, 309 pounds
Snapshot: Benton recorded 49 total pressures on 482 pass-rushing snaps over the last two seasons. He tallied 10 tackles-for-loss and 4.5 sacks in 2022.
Pro Football Focus: "Benton possesses a nice blend of quicks, power, length and strength that allows him to fill any role along the defensive interior. He earned an 83.5 pass-rushing grade last season."
The Athletic: "Benton needs to play with consistent leverage and become a more consistent finisher for the NFL game, but his stout power base and above-average athleticism at his size are outstanding foundation traits. He has the talent to play all over the defensive line as a pro."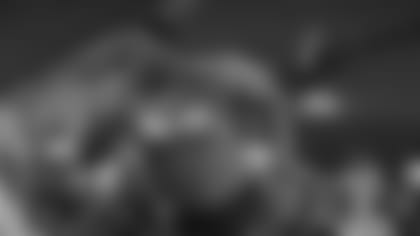 Siaki Ika - Baylor
Measurables: 6-foot-3, 335 pounds
Snapshot: A traditional nose tackle prospect, Ika logged at least 400 snaps in each of the last two years. He's a big man who possesses the leverage to create problems up the middle.
Pro Football Focus: "Ika is your 358-pounder who can still somehow make centers and guards miss one on one. He tallied a career-high 33 pressures in 2021 before seeing his play become a little more inconsistent this past fall."
The Athletic: "Ika is a nimble, disruptive big man with stout, powerful traits, but all of his impressive parts don't consistently add up to impact plays. He is a toolsy size prospect with a high floor as an early down NFL nose while also flashing the ability to be more."