The Kansas City Chiefs were dealt their fourth loss of the season on Sunday night, falling to the Seattle Seahawks in a close one that came down to the final minutes.
The Chiefs still own the top spot in the AFC heading into this weekend's regular-season finale against the Oakland Raiders, however, while also maintaining a fairly high position in this week's "NFL power rankings" from around the web.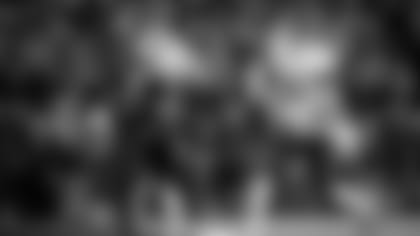 NFL.com analyst Elliot Harrison has the Chiefs at No. 4 in his rankings behind only the New Orleans Saints, Chicago Bears and Los Angeles Rams. Here's a portion of what Harrison had to say:
Even coming off two losses in a row, the Chiefs don't fall too much here, nor have they ceased to inspire confidence as a Super Bowl contender.
The folks at ESPN listed Kansas City at No. 3, maintaining the same position from last week and trailing just the Saints and Rams. ESPN's rankings, which are a composite of more than 80 writers, editors and TV personalities, examined every team's non-quarterback MVP in this week's analysis.
Here's who analyst Adam Teicher named as the Chiefs' top playmaker this season outside of quarterback Patrick Mahomes:
Wide receiver Tyreek Hill. He would be next in line behind quarterback Patrick Mahomes for Chiefs' MVP. He's Kansas City's playmaker, with 27 scrimmage plays of 20 yards or more plus a 91-yard punt return for a touchdown.
Here's a look at where some other outlets from around the web have the Chiefs ranked this week: