The Kansas City Chiefs moved to 2-0 on the season in impressive fashion last Sunday as quarterback Patrick Mahomes became the youngest player in NFL history to throw six touchdown passes in a single game.
The offense is averaging 7.4 yards per play through the first two weeks of the 2018 campaign, and folks are impressed.
That's certainly reflected in this week's NFL power rankings from around the web, with Kansas City consistently ranking amongst the top five teams in the league from website to website.
NFL.com analyst Elliot Harrison has the Chiefs at No. 4 in his rankings, jumping seven spots from last week. Here's a portion of what Harrison had to say:
Patrick Mahomes threw six touchdowns in Pittsburgh ... OK, so perhaps some things are worth overreacting to, like a sophomore quarterback who has a stat line that looks like a line item from Tecmo Super Bowl. Seven Chiefs players have already scored receiving touchdowns this year, the same number as all of last year.
ESPN, whose rankings represent a composite of more than 80 experts, slotted the Chiefs in at No. 3, behind only the Los Angeles Rams and Jacksonville Jaguars. Here's more from analyst Joey Koontz:
Patrick Mahomes became the youngest quarterback in NFL history to throw six touchdown passes in a game (he turned 23 on Monday), and his 10 touchdowns this season are the most through a team's first two games of a season in league history. Up next are the 49ers, who have yet to pick off a pass this season and just allowed Matthew Stafford to throw three touchdowns.
Everything that has been said about Patrick Mahomes is well deserved, but let's also give some credit to Andy Reid. The offensive coordinators change in Kansas City but the offense always looks fantastic. Mahomes is the first quarterback in NFL history with 10 touchdowns and no interceptions in his first two games. Credit Mahomes, who looks like a sure-fire superstar. But don't forget Reid either.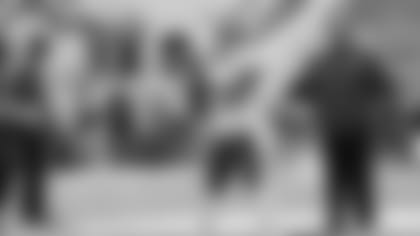 It's still early, but so far, the Kansas City Chiefs' decision to roll out second-year pro Patrick Mahomes at quarterback is looking pretty smart.
That is, if you consider throwing for 326 yards and six touchdowns a good game. Is six touchdowns good? It sounds good.
The Chiefs' early success makes for an exciting afternoon of football at Arrowhead Stadium this Sunday, as Kansas City takes on the San Francisco 49ers in the home-opener.