The latest "NFL power rankings" from around the web are out, and following last Thursday night's victory over Denver, the consensus remains that Kansas City is amongst the top teams in the NFL even after losing quarterback Patrick Mahomes to a knee injury during last week's win.
Vice President of Sports Medicine and Performance Rick Burkholder provided an update on Mahomes during Monday's media availability:
Burkholder didn't provide a timetable for Mahomes' return, but Head Coach Andy Reid wasn't ready to rule out the reigning MVP when looking forward to this Sunday's matchup against Green Bay.
Here's what Reid had to say on Monday:
"We are going to just see how he does [this week]. I would probably say that it would be a stretch for him to [play Sunday], but he is working hard. From the information that we have to this point, he is doing what he can do, and we'll just see. We'll see how it goes, but we're going to get Matt [Moore] ready to go, on the other hand. That's where we're at right now."
With all of that in mind, the folks at ESPN ranked the Chiefs at No. 5 this week, trailing just the New England Patriots, New Orleans Saints, San Francisco 49ers and Green Bay Packers. The ranking acknowledged that even if Mahomes misses some time, what the Chiefs set out to achieve this season is still very attainable.
Here's a portion of what analyst Adam Teicher had to say about the Chiefs:
"The injury to Patrick Mahomes is an obstacle the Chiefs weren't counting on, but given that he's going to return before the playoffs, the Chiefs can still realize their goal of reaching and winning the Super Bowl."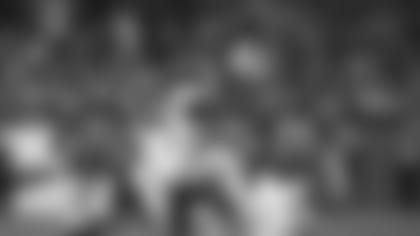 NFL.com, meanwhile, listed Kansas City at No. 8 in their rankings behind the Patriots, Saints, 49ers, Packers, Minnesota Vikings, Seattle Seahawks and Dallas Cowboys. Analyst Dan Hanzus was impressed with the Chiefs' ability to play through adversity on Thursday night and emerge with a victory despite losing Mahomes.
"Credit the Chiefs for keeping it together in the midst of all that uncertainty."
Here's a look at where the Chiefs landed in some other power rankings from around the web:
The Washington Post: No. 10